Locum dental nursing – how life is different to working in a practice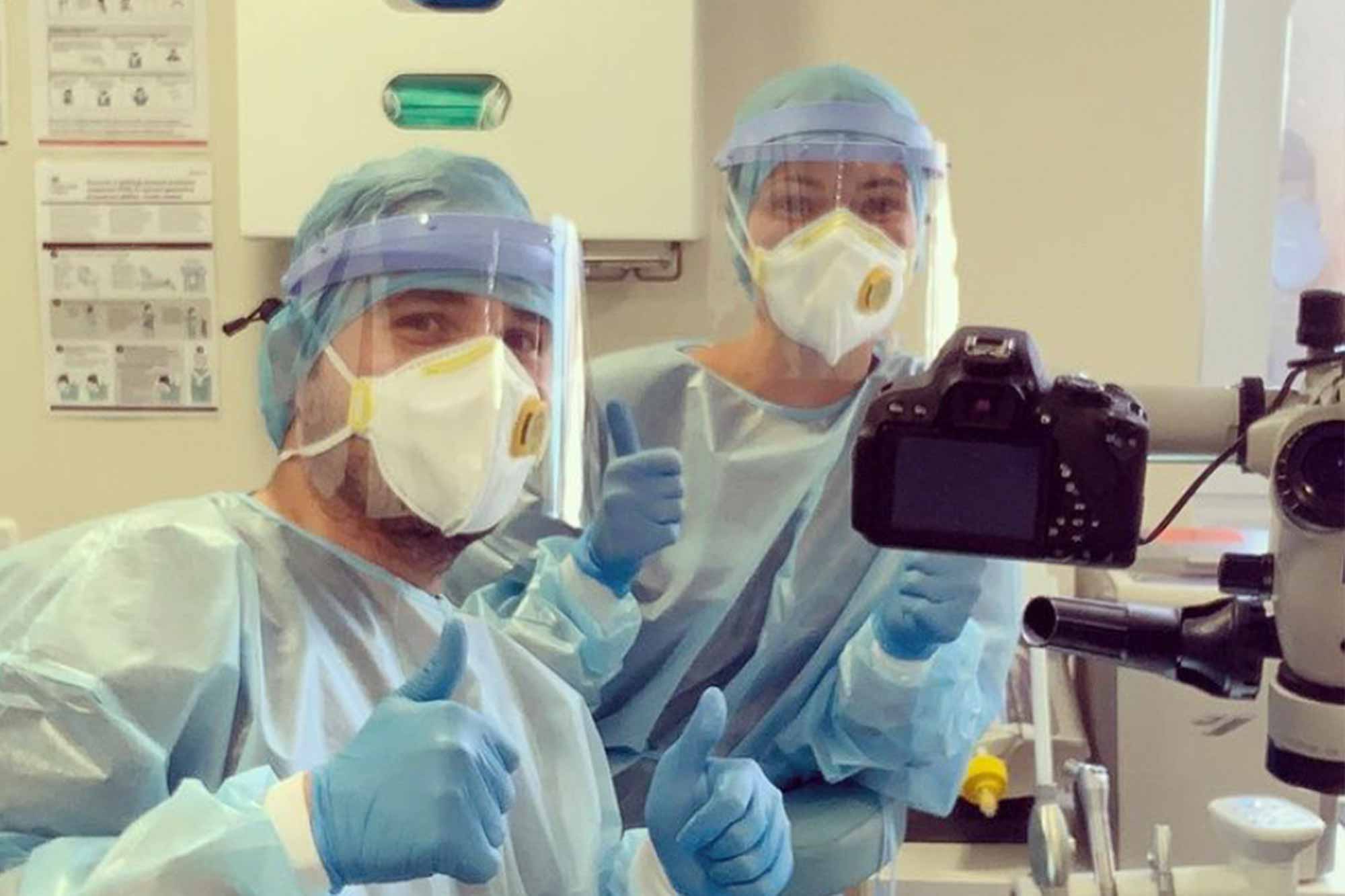 Sophie Jackson talks us through her journey becoming a locum dental nurse and how her experience lends itself well to the role.
I started dental nursing in January 2013 when I started as a trainee dental nurse in a private general practice.
Two years later, I moved practices and started working in Windermere in the Lake District. I worked with the principal dentist for three years. This was a 90-minute round trip, enabling me to structure my time well and gave me experience of a long commute.
Itchy feet
After working in private general practice for five years, I was getting itchy feet to gain more experience.
I was lucky enough to receive a job in the maxillofacial and orthodontic department at my local hospital, which was a 10-minute drive from my home.
I felt privileged to work for the NHS delivering a different kind of dentistry to patients. The job was assisting with oral and facial biopsies and surgeries removing skin cancer. This involves using a skin graft or flap to reconstruct the face, nose and ear.
Once a week, there was a nurse-led suture removal clinic, which was fabulous for me as a dental nurse to gain the skills to remove sutures under the supervision of a consultant.
As well as this, I worked alongside orthodontists and gained my post qualification in orthodontics.
This was a rewarding role. It is lovely to see the appreciation from the patients and seeing them become more confident within themselves is what I enjoy the most.
Overall this was a fantastic opportunity and it really enhanced my knowledge and confidence within the healthcare field.
Working within a multidisciplinary team enabled me to develop a great sense of empathy for the people I was working with. I really enjoyed meeting and working with new people. I balanced my working week by working within the operating theatre department.
Introduction to locum work
Fast forward one year, in October 2018, I got a job on Harley Street, London. Initially it was a thrill to make the next move in my dental journey. I pushed myself out my comfort zone and moved to London at the age of 22.
However, three months into the job, I was very homesick and needed a more flexible role that allowed me to visit home more frequently.
I had never come across locum work for dental nurses before. So this was rather exciting for me.
I researched into how to become a locum dental nurse and what was required, I thought my experience as a dental nurse could play to my advantage.
Quickly I came across Cavity Dental Staff and applied early 2019. The process involved a face to face interview with my manager and I took my CV and all my certificates. They asked me to email copies of my GDC certificate, indemnity, up-to-date first aid and safeguarding certificate. And I needed to pass a DBS check before I was able to start.
Initially I was apprehensive, thinking about my first day in a new practice with a new dentist, new people, new surroundings in a completely new area.
I often wondered what the people are like? What would I do at lunch times? Will I feel confident nursing?
All these thoughts were rushing through my head, but I reminded myself that I was ok.
Looking back this was an extremely daunting time for me. However, I am so glad I took the risk.
I would recommend it to anyone, even to try it for six months. The experience and surgery confidence you gain is lifelong and will improve your skillset forever.
Top tips for joining a locum agency
Look around, research local companies, make phone calls and ask around
Have your GDC certificate and indemnity cover to hand
Be up to date with CPD certificates – first aid, BLS and safeguarding
Be prepared to travel around
Make sure you have suitable surgery shoes, a uniform is usually provided however
Prior to joining an agency, be aware that the more experience you have eg orthodontics, implants, endodontics the more varied week you will have.
Top tips for your first day
Research the practice you are working at and how to get there, public transport and parking
Prepare your uniform the night before
Take your own lunch or look up local shops (not all practices have a microwave, I soon figured out)
Arrive at the practice at least 15 minutes early
Be honest and let the practice know that it is your first day. Ask for a tour of the practice, find out where the decontamination room is, the X-ray room, staff room, toilets, emergency drugs and COVID protocols (this can vary from practice to practice)
Get a day list, set up your surgery, check the cupboards for materials, instruments, set up your trays for the session.
Top tips for a locum dental nurse
Organisation – staying organised is key when you are moving around practices
Use your initiative – try to think ahead in situations
Team working skills – get to know your clinician and how they work
Time management – if you have free time at a practice, offer your help
Be on top of your game – you want the practice to share positive feedback to the agency
Keep your mobile phone in your bag or turned off during working hours! There is nothing more unprofessional when you see nurses sat on their phone
Be honest and talk to your manager if you have any concerns.
Locum dental nurse perks
Flexibility
Excellent rate of pay, some agency's cover travel and parking costs
A variety of work, no day is the same
Meeting new people
No practice politics, no pressures, no practice ties
Experience new areas, I usually go for a walk at lunchtime. This a great way to destress and also get to know the area.
Scared to push yourself out your comfort zone? Worried about not getting enough work? Feeling stuck at your current practice?
Now, more than ever dental practices are needing dental nurses! Why not give it a go?
Being a locum nurse isn't for everyone, you therefore have to make it work for you. If you are willing to take the risk, it is an amazing opportunity.
---
Follow Dentistry.co.uk on Instagram to keep up with all the latest dental news and trends.