Nursing matters – celebrating Dental Nurses Day this November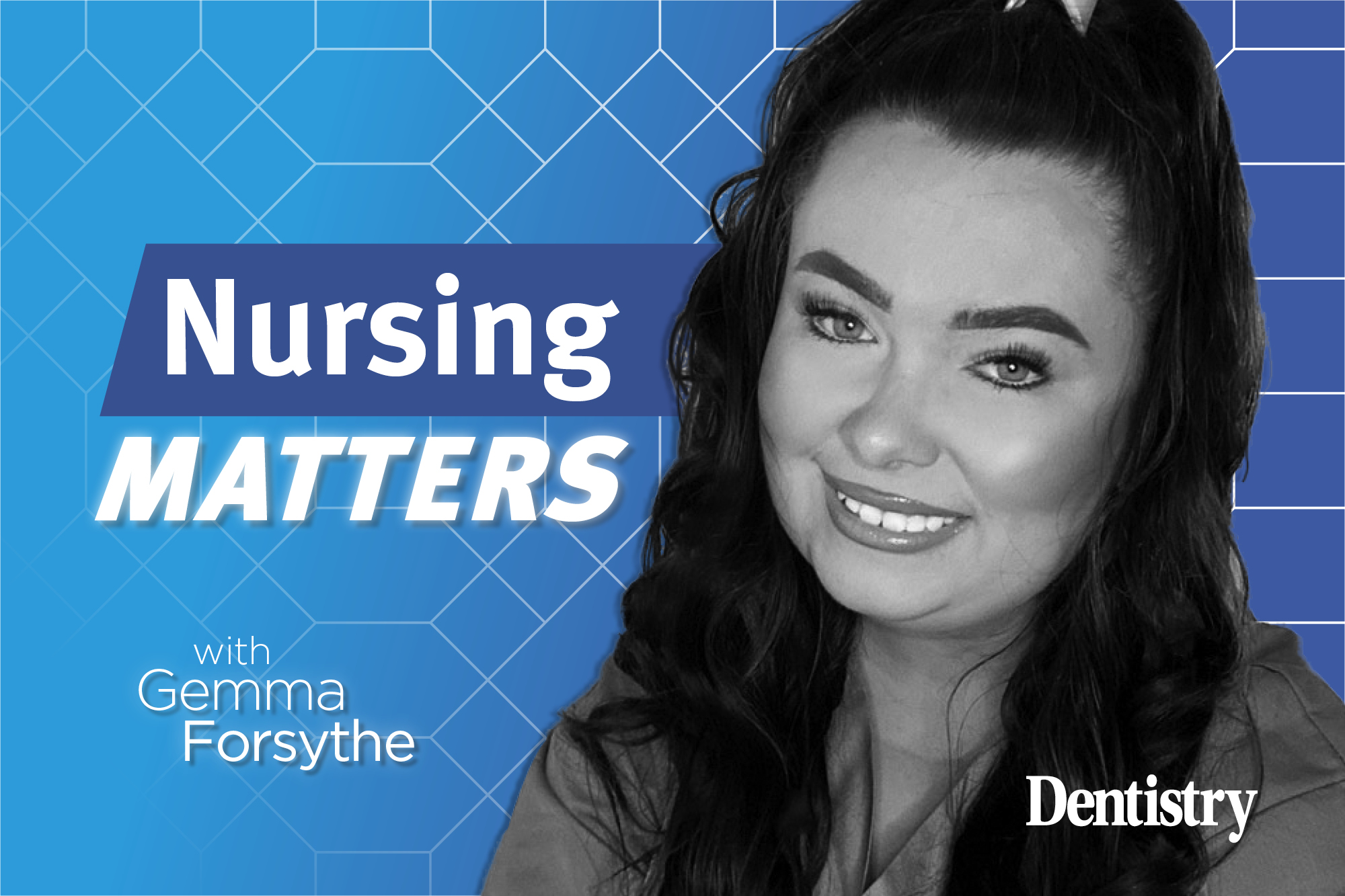 Gemma Forsythe details the delights of dental nursing and why the profession should stand proud this November. 
There can be a lot of negative chat about dental nursing as a career. You may see a lot of people on forums or social media sharing their story of leaving the profession, whether that is because they're stressed and burnt out, don't get the recognition they feel that they deserve or they just fancy a change of career.
However, dental nursing is an enjoyable and worthwhile career. In this month's column, I have decided to focus on the positives of dental nursing. This is to celebrate Dental Nurses' Day, which occurs on the 22 November!
So if any practice owners, practice managers or dentists are reading this – treat your nurse this Dental Nurses' Day. You'd be lost without them after all!
One of the reasons I love being a dental nurse is the support you can give to patients and the difference you can make. So many patients are nervous, dental anxiety is very common – so sitting in the dental chair is a nightmare for some people!
Never a boring day
A simple 'how are you today' or holding a patient's hand can really go a long way and make the experience much easier for someone. Patients tend to look to the dental nurse for support a lot of the time instead of the dentist. I feel that they can relate to us much more and we aren't the scary ones holding the needle in our hand!
As a dental nurse, there is never a boring day at work and no two days are the same. There is so much variety and depending on your practice you may work with a few different clinicians too. Those clinicians may have certain specialities also, such as implants, orthodontics or oral surgery, which can really develop your skills within those areas.
You get to meet so many different people of all ages, from diverse backgrounds and from different walks of life, which is interesting and it is satisfying getting to know patients and building that rapport with them.
I feel as a dental nurse, you never stop learning. There will always be something you've never seen before. I also love the opportunity for growth through different courses you are able to complete after qualifying as a dental nurse.
Some of these courses allow you to have more hands-on experience and one-to-one communication with a patient, such as impression taking. They are also looked upon favourably if you would like to go on and study hygiene and therapy or dentistry.
Good working relationship
You have some 'lone' work as a dental nurse. However a lot of it is team work. Ensuring a decontamination room runs effectively is up to the dental nursing team. If someone is running late in my practice and needs a job done, there will always be another nurse that will offer to lend a helping hand.
The dentist and dental nurse are also a team. I feel like being able to read minds is a task that dental nurses have mastered!
Knowing what the dentist wants when they hold their hand out while not telling you what they want is a task in itself. I feel that after a while working with the same clinician for a while you build up a good working relationship and you can be 10 steps ahead knowing what they will need and when.
I believe dental nurses deserve so much more recognition, we are a lot more than spit suckers! We are so adaptable to different situations, we are excellent multitaskers and our communication and patient care skills are second to none.
We do so many different jobs and spend a lot of time running around ensuring everything runs smoothly (and fixing it when it doesn't run smoothly!). Dental nurses should be so proud of themselves, especially getting through the last couple of years and adapting to dentistry in COVID-19 times.
Treat yourselves and have some me-time this Dental Nurse Day. Give yourself a pat on the back for all of your hard work and remember you are amazing and most of all you are important.
---
Catch up with previous Nursing Matters articles:
Follow Dentistry.co.uk on Instagram to keep up with all the latest dental news and trends.