Navigate the Omicron challenge with Dentally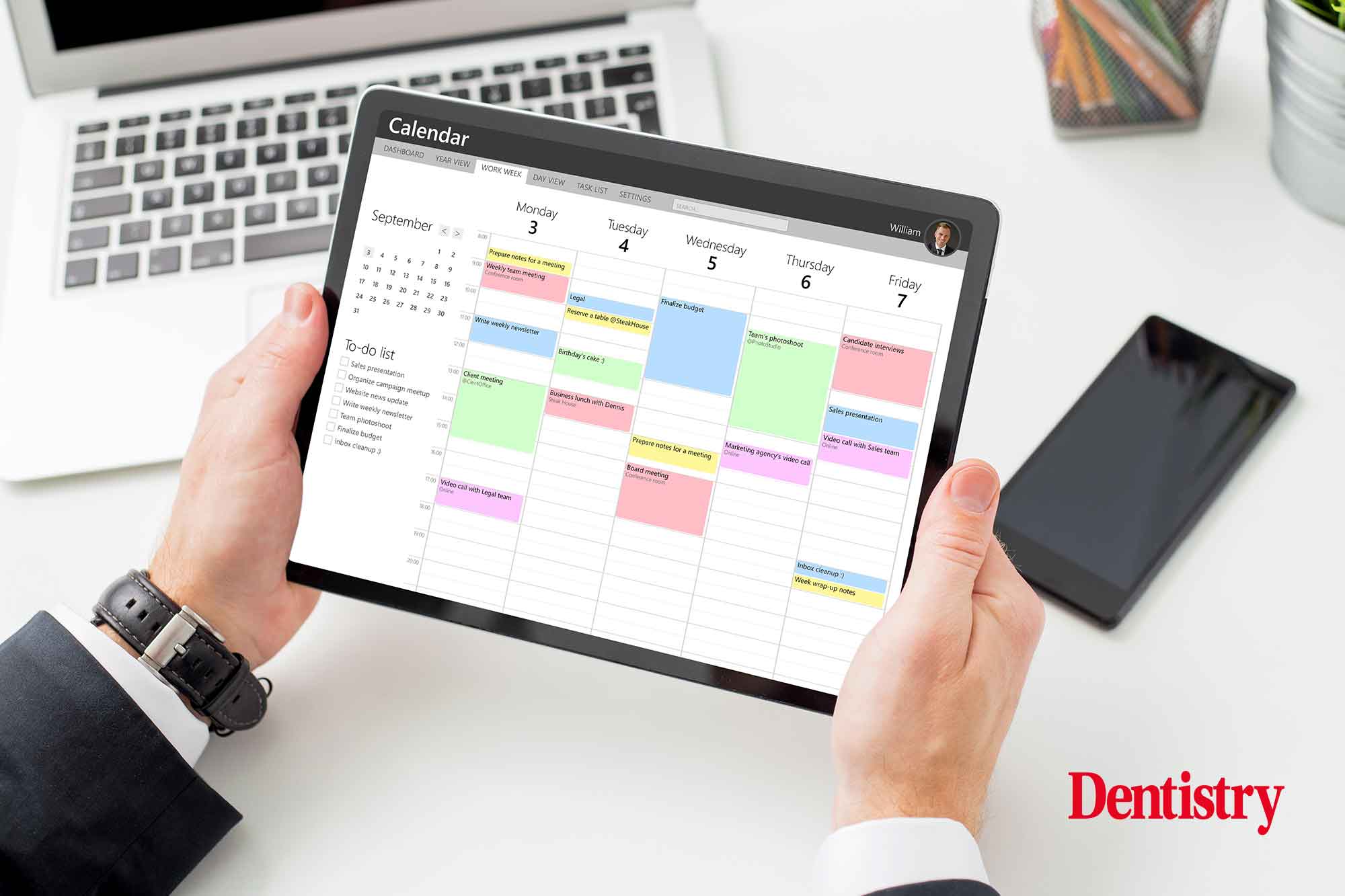 As the Omicron challenge looms over the public sector and the risk of up to 25% staff absence remains prevalent, Dentally wants to ensure that you, your practice team, and your patients have the tools in place to cope with any unexpected periods of isolation.
From late cancellations to working remotely, Dentally can help minimise the impact the surge in infection rates have on daily practice life. It can help you navigate the challenges of the current climate.
The government has asked the public sector to add contingency plans against a worst-case scenario of 25% staff absence. This is part of the efforts to minimise disruption from surging infections.
Whether you are an NHS practice in England looking to reach the revised 85% UDA target for this quarter, a private practice trying to balance increased demand and cancellations or a mixed practice trying to juggle multiple factors – Dentally is here to support you.
Minimising disruption to the practice
By leveraging the power of cloud-based software Dentally, you can help patients. You can provide them with the perfect platform to inform your practice of any cancellations due to isolation.
It will give patients the ability to cancel, reschedule and book their own appointments. All from the comfort of their home.
Your patients can trust in your practice's organisational processes. And you can know ahead of time of any gaps in your dairy. This helps keep the chairs full, staff safe and the business running seamlessly.
Managing the rise in short notice cancellations
With late cancellations leaving gaps in your diary, having practice management software in place that can support you and help you fill these gaps is essential.
The Dentally diary is easy to use and simple to understand. It helps you effectively identify gaps in your practitioner's day.
By using Dentally's features such as the Appointments Report and Recalls, you can fill these appointment times with people who are overdue for vital oral care, who are not self-isolating.
It is important during this time that you prepare for more than one practitioner absence as a result of Omicron; the worst-case scenario. Times of absence can be blocked out in the Dentally calendar. So practitioners who have to isolate will not accidentally receive new appointments during their isolation period.
Overcoming crucial staff shortages
Your team can easily manage diaries, keep patients up to date and reschedule appointments as efficiently as possible.
Assisted by several tools within Dentally, designed to take the stress out of daily practice life, you can be confident that your practice is prepared to deal with unexpected absences.
If your team need to work remotely because they have to self-isolate but are still able to work because they are symptom-free or because they are looking after a relative at home – with Dentally, they can!
With the correct permission settings, your practice team can easily and securely access Dentally from home. This means they can triage appointments, organise diaries and communicate with patients via outbound calls. Even when they are self-isolating.
---
Dentally understands that when times are challenging. Having practice management software that supports you whilst taking some of the stress out of daily practice life is fundamental.
That's why Dentally's cloud-based software provides the ultimate solution. It helps you keep in contact with your patients and them with you. This way you can maintain an efficient and safe working environment for both practice staff and patients too.
Speak to the team now at [email protected] to find out more about how they can help you during this tricky time.