Putting the patient experience centre stage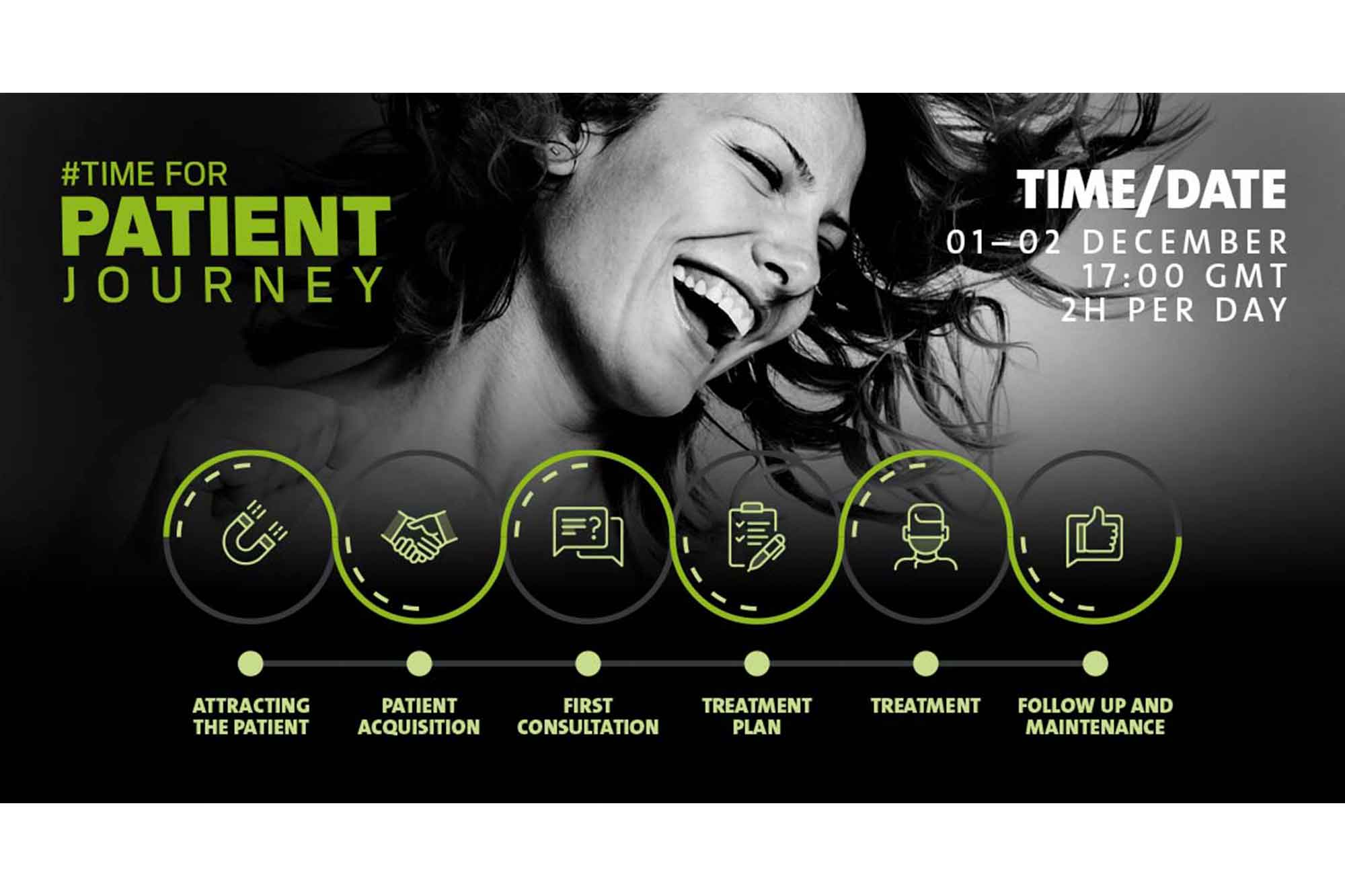 Ensuring an exceptional patient experience is crucial for every practice. It therefore requires input from every single team member.
From the moment a patient makes contact with the practice, everything, including their arrival, journey through the building and also interaction with each member of staff will all contribute to their level of satisfaction.
This is even more important for patients attending for dental implant treatment. Particularly given the scale of investment and the on-going commitment to maintaining oral health that this requires.
Straumann understands how vital it is to optimise each stage of the process to ensure that every single patient receives a positive experience.
That's why the globally-renowned organisation is presenting a two-day event. The event will offer information, advice and support for dental teams across the country.
#Timeforpatientjourney – 1-2 December 2021
The event, entitled 'Time for patient journey', puts the focus firmly on the patient. It also encourages a multi-disciplinary and team approach to elevate the patient experience.
The event will cover a broad range of relevant topics. These include:
How to attract patients to your practice
Defining the value of the services you offer
Creating a unique and positive patient journey
How to make a good first impression.
Sessions on the second day will explore the role of technology in facilitating accurate treatment planning and execution for a range of indications. As well as ways to optimise predictability and aesthetics of outcomes.
It will also include lectures on how the laboratory team contributes to the implant workflow. And what long-term maintenance services can ensure the very best treatment results.
Global perspectives
An outstanding line-up of speakers will present the event. Clinicians and team members from around the world will take to the podium.
They will include:
Eirik Salvesen
Steven Bongard
Donna Sadler
Hugo Madeira
Marlene Teo
Shakeel Shahdad
Alberto Ortiz Vigon
Adam Hamilton
And several more!
They will offer expert insights into how they enhance the treatment journey for their patients. They'll then share top tips and talk about innovative ways to overcome different patient barriers.
There are also panel discussions and other opportunities for delegates to interact and get involved with the conversations.
Why attend?
What will you and your team gain from attending 'Time for patient journey' with Straumann?
It's the first virtual event dedicated to practice management
The whole dental team is invited
We provide a new, innovative environment with valuable additional content to view and download
Different formats: short lectures, collection of KOL testimonials, presence of patients and more!
Delegates can gain tips and tricks to design their own customised patient journey
16 world-renowned speakers will share their expertise on clinical and practice management topics.
The event will bring the focus back to the patient. It will also facilitate a team approach for the very best patient experience.
It provides an opportunity for team members to get involved and then join fruitful discussions about how to optimise each step of the treatment journey for maximum patient and business benefits.
Delegates can also discover all the latest working protocols, news and innovations in the field. Ultimately it is all driven by patient demand. While also uniting with colleagues to promote patient centricity and practice efficiency.
Interested? Why wouldn't you be?
The perfect event for practice managers, owners and their team. Register for your places online today!
---
For more information and to register, visit www.straumann.co.uk.