Moving to private practice with Practice Plan: Wensum Dental Practice (part two)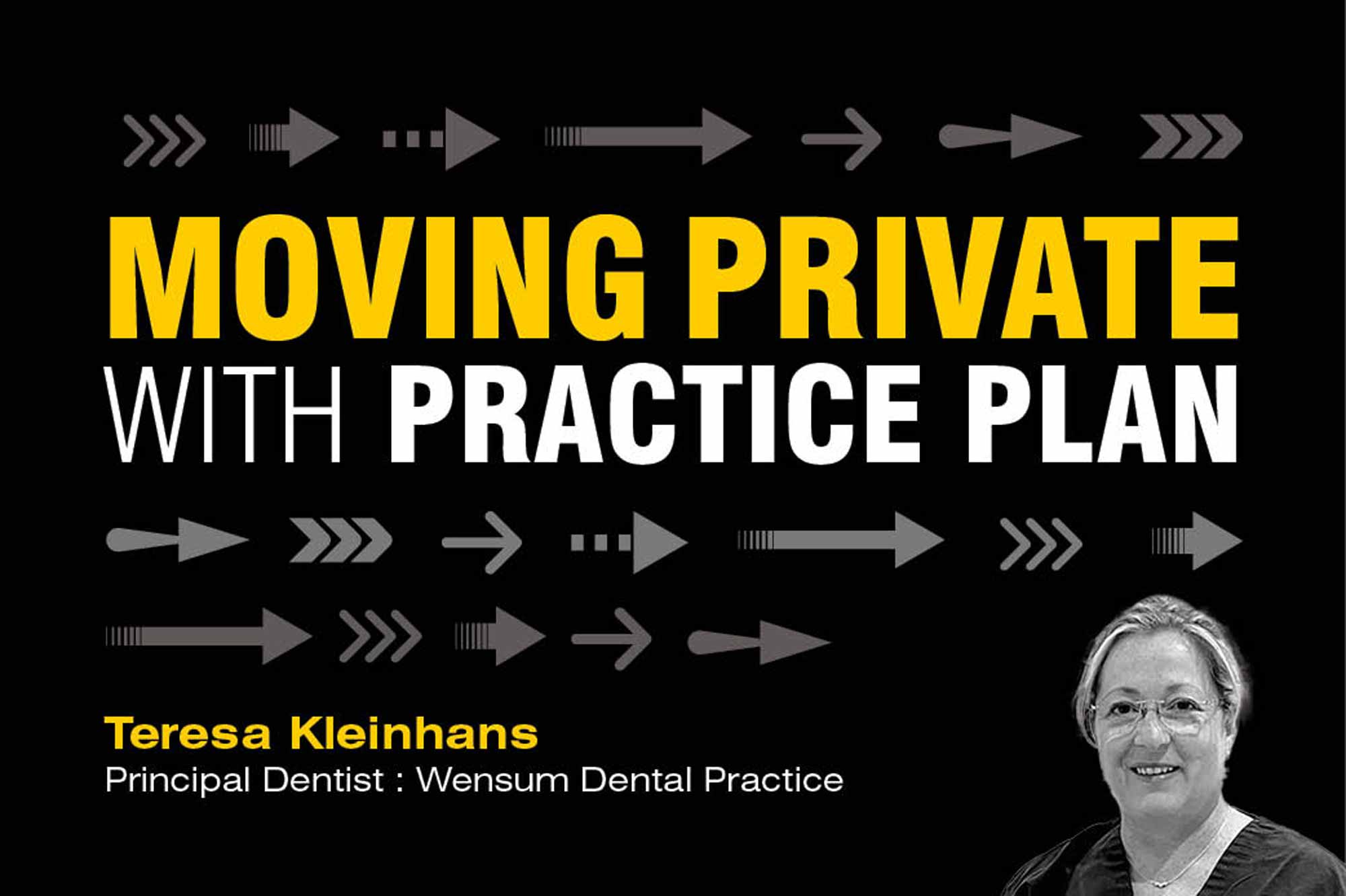 Practice Plan has been supporting dentist and practice owner Teresa Kleinhans of Wensum Dental Practice, on her journey to hand back her NHS contract and restore her practice to being fully private. This is her story. 
Earlier this year, Teresa reached the point where she didn't want to work under the strain of an NHS contract anymore. She wanted to go back to working in a fully private capacity.
A few short months later, with the help of Practice Plan, she is now on the verge of completing her conversion.
In part two of her journey, Teresa explains how Practice Plan helped her get everything in place. And how she can't wait to return to private dentistry on 1 November.
Unwavering support
Deciding to move forward with the conversion, whilst a monumental decision, was easier knowing that we had a supportive friend with us every step of the way.
We found that friend in Tina Wixon, regional support manager at Practice Plan. Tina's support is unwavering. This is evident in the ways she's helped us move through the conversion.
Taking her guidance has meant that we've been able to overcome a lot of the hurdles we first feared. Such as explaining to patients why we were converting to private.
I thought many patients might approach our move with scepticism. But that couldn't have been further from the reality. Patients have signed up in their droves completely understanding our drivers for moving. I 100% know the practice and team are going to be much better off in private dentistry. 
Making the move
To make sure our conversion got off to the best possible start, we spent a long time with Tina planning our approach and how she was going to support with this plan.
We decided the best approach for us was to send out letters to all patients explaining the change and offering patients the option to come into the practice to ask any questions. Tina was by our side the entire time.
She spent around six or seven days in practice talking to patients and answering any questions they had. This proved invaluable and certainly worked. We are now at a point where we've had so many people convert that our patient list is completely full. 
Once that part of the conversion was complete, we moved our focus to planning our appointment schedule.
Once again Tina has provided tremendous support by constantly communicating which patients have signed up on our plan allowing us to build our appointment book quickly. We are now in a position where we are close to completing the conversion.
Whilst the last few weeks have been relentless focusing on the conversion, whilst still working the NHS contract, I know the reward is worth it.
In the back of my mind I have a picture of what life is going to be like post November. That has really kept me going – the end is definitely in sight. 
'Go for it'
We are all now in a position where we just can't wait to be a fully private practice. Where we can then practise more of the dentistry we were trained to do.
Personally, I am really looking forward to spending more time with my patients and providing the service they really deserve. That change to the pace of working in practice is something that has really been a key driver for me.
I don't want to constantly rush between two chairs and not having time to think. That is going to be a thing of the past.  
The work/life balance element of the move and having a day off in the week is something I'm also looking forward to. 
Before I started my conversion, I spoke with a couple of other practices that went private with Tina and Practice Plan a few years ago. When I asked them for advice about making the move, they told me to just go for it. And that is now my advice to anyone else who is unhappy in the NHS.
If you are on the fence and are considering making the move, then I would say go for it. You won't regret it! 
---
In the next instalment of Moving Private with Practice Plan, we will catch up with Teresa to see how her conversion is going.