'How we've increased our revenue by 20%'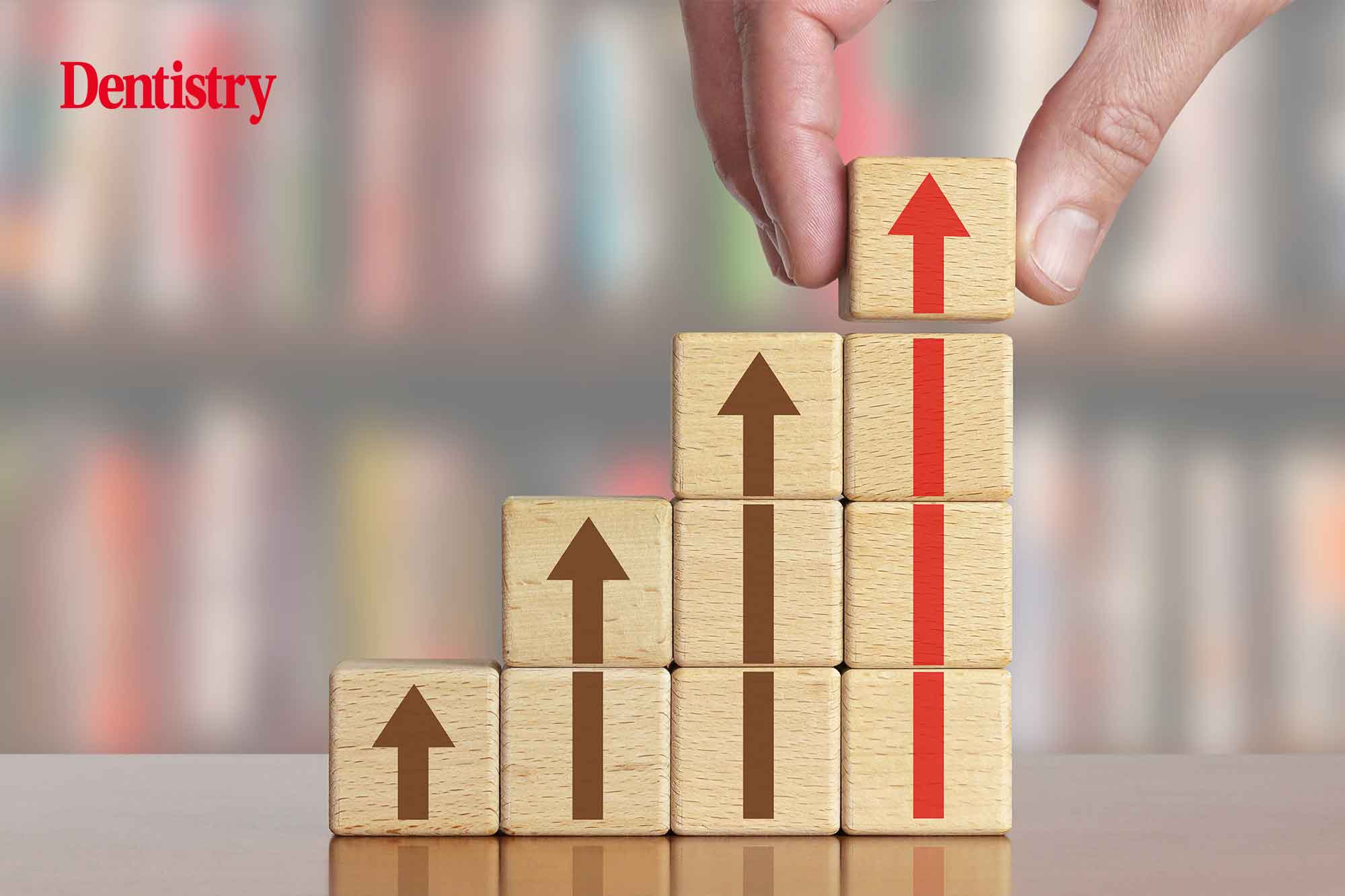 Suki Singh, Practice Plan area manager, caught up with Marcos White, owner of The Courtyard, to talk about his practice's 20% revenue increase during the pandemic and why he believes the demand for private dentistry will continue to rise.
Many in private dentistry went through an extremely uncertain period when the pandemic first hit. However, when practices reopened last year, they saw a large influx of patients due to the backlogs endured on the NHS. 
This led to a rise in patients willing to pay privately for treatment. A recent report revealed one third of practice owners are now reporting a higher revenue than before the pandemic. 
I caught up with Marcos to talk about how the pandemic has impacted his practice. As well as how the demand for private dentistry, coupled with his staff's hard work, has led to a 20% increase in revenue. 
Going right back to when the pandemic began in March last year, can you remember how you were feeling?
MW: It was a horrible time for everyone when it first hit, purely because of the uncertainty. I remember talking to someone in Spain when they first introduced a lockdown. I remember thinking: 'Oh my God, I hope that doesn't happen here'.
While it was a scary period, what we did was use the time wisely. We put things in place for when we were able to open up again. 
We knew that fallow time was going to be one issue when we opened up. So we moved things around within the surgeries and set one up as a consultation room. Doing this meant that when we were able to unlock the front door, we could really kick on and get back to seeing patients. 
When did you see things really starting to grow and get busier?
MW: January was when things started to get really, really, busy. Traditionally, we always have a good January. I liken it to the rise in the number of people going to the gym in the new year.
We see many wanting to get fit as part of their New Year's resolution. And then a lot of others deciding to go ahead with things they've been putting off, like dental treatments. 
We did see that again this year. And we also saw this really crazy growth in people coming to us and a sharp rise in our patient plan numbers. It was the best month that we've ever had financially. And we also saw a 30% rise in Invisalign treatments.
I think the growth was a culmination of people not being able to go away and not being able to spend their money on other things. So they've decided to spend their money on their teeth.  
How have you managed that growth, and have you had to increase in terms of size and staff numbers?
MW: As I explained, we did a lot of work to make sure the practice was ready to deal with fallow time. So we put three surgeries in place and made one into a consultation room with screens to display treatment images on. 
And, as we began taking on more patients, we increased our staff numbers by bringing on board extra treatment co-ordinators.
The team have been really great and have worked so hard through these difficult restrictions in the last year. We have 10 staff now, and most of them were appointed during the pandemic. So I've only seen them with a mask on! It'll be nice to get to know them and see them fully when the restrictions do lift! 
Do you envisage this growth you've enjoyed continuing?
MW: We are really pleased with how we've grown, and in total our revenue has increased by 20% in the last year. Obviously, the pandemic has had an impact on our growth. But it has also come from the hard work of the team. We utilised those few months to put us in a really strong position; we invested, and now we are seeing the rewards. 
As a practice, we have grown every year for the last 10 years. I do envisage that continuing for some time yet. A lot of our patients come to us through word of mouth and, if we do a consultation with someone, a lot of the time that will lead to two or three recommendations for treatments. 
We believe that will continue, as well as the well-publicised issues with the NHS and the huge waiting lists. Backlogs that aren't going to go away anytime soon, turning more patients to private dental care.
---
Follow Dentistry.co.uk on Instagram to keep up with all the latest dental news and trends.