Moving to private with Practice Plan: Wensum Dental Practice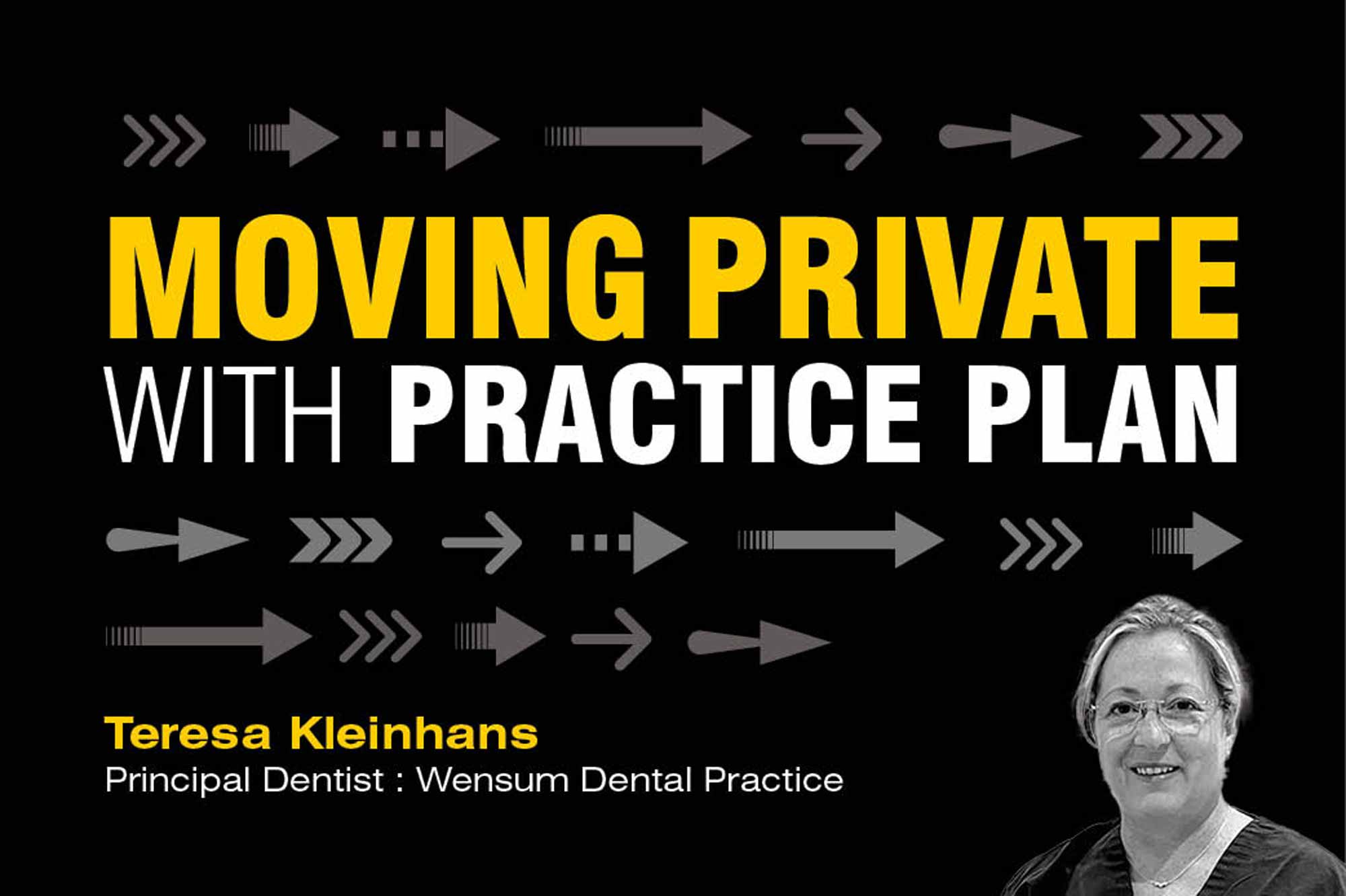 Practice Plan has been supporting dentist and practice owner, Teresa Kleinhans of Wensum Dental Practice, on her journey to hand back her NHS contract and restore her practice to being fully private. This is her story.
Earlier this year, Teresa reached the point where she didn't want to work under the strain of an NHS contract anymore. She wanted to go back to working in a fully private capacity.
A few short months later, with the help of Practice Plan, she is now on the verge of completing her conversion. In part one of her journey, Teresa talks about why she decided it was time to leave the NHS. And how Practice Plan has helped her get the ball rolling.
Taking on an NHS contract
My story really begins back in the 1990s, when I took over my practice in Fakenham in partnership with another dentist.
At that time, we were a very small practice just doing private work. Things were good – the practice was successful, and we really enjoyed what we were doing.
Then the financial crisis and recession hit. The NHS approached us and asked us to take on a contract. They had just lost two practices in the area, and they needed a practice to take on patients.
We agreed, and for a while, things were going well.
My partner then decided to retire and sold his share of the practice. However, the person who purchased that share decided things were a bit too much for him. So I decided to buy the remaining part of the business and become the sole owner.
Again, for a period, things were okay. But then, in 2020, the pandemic came around and, as we all know, that caused a lot of stress and worry for NHS practices.
We battled through a very troubling few months when we had to close. We eventually went back in June 2020. However, it wasn't the same, it was all getting too much.
The NHS strain
I was having to open from 8am to 8pm on a shift system and that just became so stressful.
In this period, we'd also had an explosion of patients because other practices nearby were only doing emergencies. One practice didn't open until October last year, and even then, they were only doing emergencies. So that put extra strain onto us.
Patients were calling all the time and we had the NHS pressuring us to see unregistered patients, at a time when they were trying to claw money back for the period where we had to close the doors.
My associate then handed in her notice because she'd had enough of working in the NHS, which was understandable. It was at that point where things just started to come to a head.
I just sat down one day and thought about how I didn't want to be doing this moving forward. I didn't want to work all the hours in the day for nothing. While the NHS were clawing money back for absolutely anything they could.
So, I thought this is it, I'm getting out now. I know I haven't been the only one feeling like this on the back of the pandemic.
'Such a relief'
It did reach a point where the NHS tried to offer me incentives to stay. But my mind was made up and I was already in touch with Tina Wixon, our regional support manager at Practice Plan, who came to see me in the practice immediately.
When we sat down and went through everything, I remember her saying to me: 'Yes, this can definitely work.' That was such a relief, because I didn't want to go on in the NHS. It just wasn't working at all.
Tina made sure we had everything in place to take the next steps and in May this year, we got the ball rolling on the conversion.
When things did get underway, again it was such a relief that I was destined for something different, and better. It is really nice to know that the end to my NHS situation is now in sight.
---
In part two, Teresa looks at the help she's received from Practice Plan and how she is looking forward to a career back in private dentistry.