Moving to private practice with Practice Plan: Wensum Dental Practice (part three)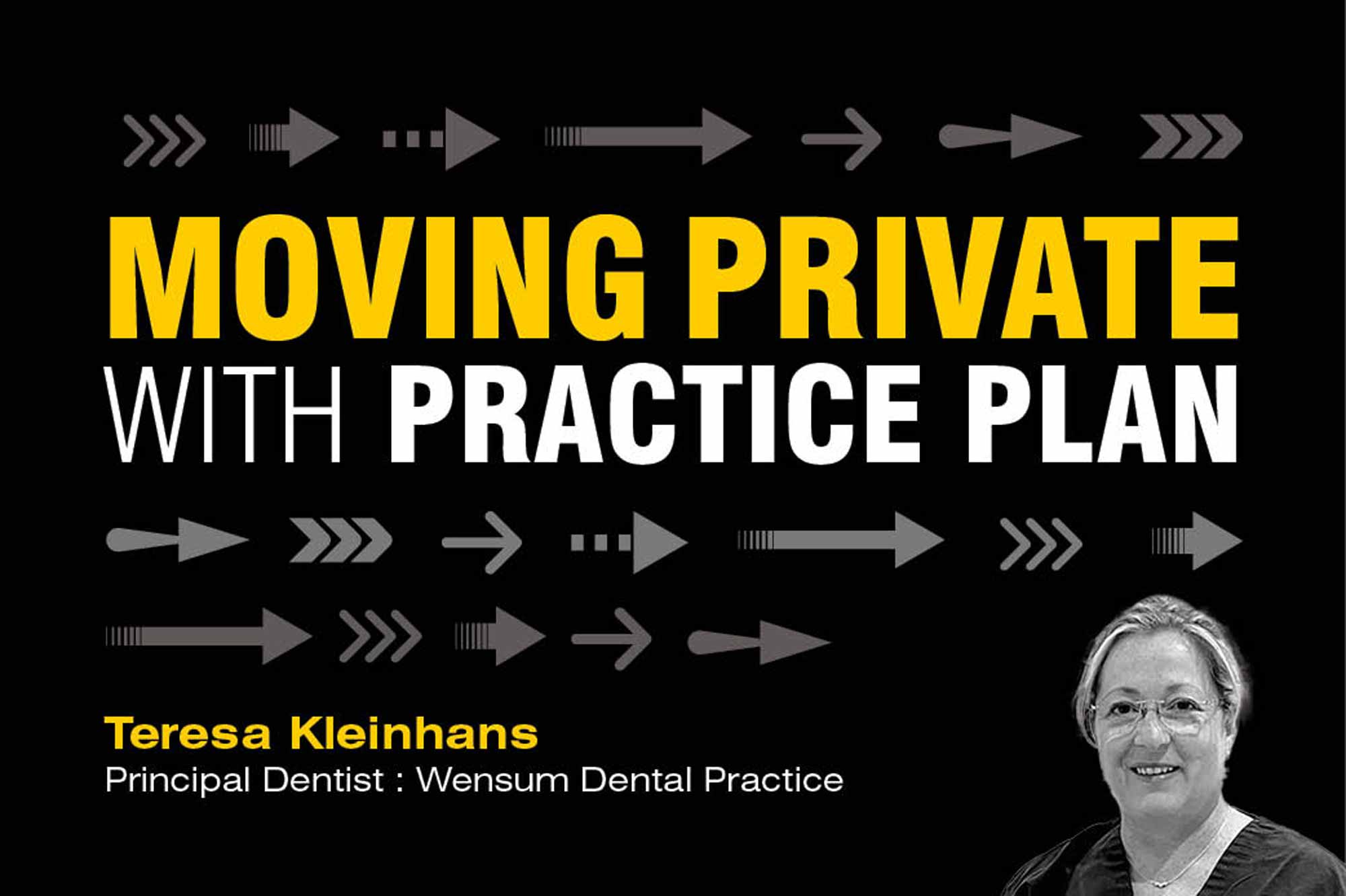 Practice Plan has been supporting dentist and practice owner, Teresa Kleinhans of Wensum Dental Practice, on her journey to hand back her NHS contract and restore her practice to being fully private – this is her story.
In early 2021, Teresa reached the point where she didn't want to work under the strain of an NHS contract anymore. She wanted to go back to working in a fully private capacity. In November of the same year, with the help of Practice Plan, she completed her conversion.
In this third and final part of her journey, Teresa talks about what life has been like since she moved back to practising private dentistry.
'Got my life back'
The best way I can describe it is that I feel like I have got my life back.
When the pandemic hit it was a catalyst that really brought my feelings and concerns about being in the NHS to the fore. I doubt I'm alone among NHS dentists in feeling that way.
We were battling to treat patients within the restrictions and opening 12 hours a day on a shift system to cope with demand. All round, it was an incredibly stressful time for the whole team.
Now I'm practising privately, my pace of work is so much better. I work three days a week, 9am to 5pm – compared to the five days a week, 8am to 8pm that I was doing before.
Previously I would probably have seen 55 to 60 patients a day. Now I see around 30. That is still probably quite a lot compared to some, but that's the way I like to work. I've always been a quick worker, so that's a comfortable number for me and it's still half of what I was doing under the NHS.
'It felt like a constant conveyor belt'
One of the biggest and most influencing changes I've experienced is that I no longer dread going to work. And it's not just me, the whole team feels that everything is much better all round.
Everyone is working more normal hours and we're no longer under constant pressure.
Before, it felt like a constant conveyor belt of dealing with emergencies and problems. Now, while there are obviously still some patients presenting with issues that need treating, it is on a much smaller scale.
I've always offered different treatments beyond the normal routine work. However, I never really had the time to do them. I'm now hoping to do those wider treatments such as cosmetic services, bridges and crowns much more often.
Moving to private practice
Of course, when we first announced that we were leaving the NHS, not all our patients were happy. But in the main, people have understood and agree with what we're doing. As well as our reasons behind the move.
We had a lot of support from Tina Wixon, our regional support manager at Practice Plan. She came into the practice for around seven days and was there to answer any questions patients had about the move.
She was able to answer any query that was put to her. This was really helpful and very soon our patient list was almost completely full – which was a very reassuring start to our journey.
We knew we were starting off in the strongest position possible and things have only got better. Since then, everything has stabilised. The whole team is much less stressed and my work/life balance is much better than it was.
I know that I have definitely made the right decision. And I'm glad I chose to do it with Practice Plan. I wanted some stability in income. But I also wanted the change to be fair for my patients in terms of value for money. Something I feel Practice Plan's membership offers.
I've fallen back in love with dentistry and feeling optimistic about the future. Life is good.
---
If you've missed it, follow Teresa's story from start to finish with part one and part two.
If you're thinking about moving to private dentistry, we're ready when you are. To have an initial conversation about whether it's the right move for you, call Practice Plan on 01691 684165 or book an NHS to private online one-to-one clinic.