Understanding techniques and products for optimised immediacy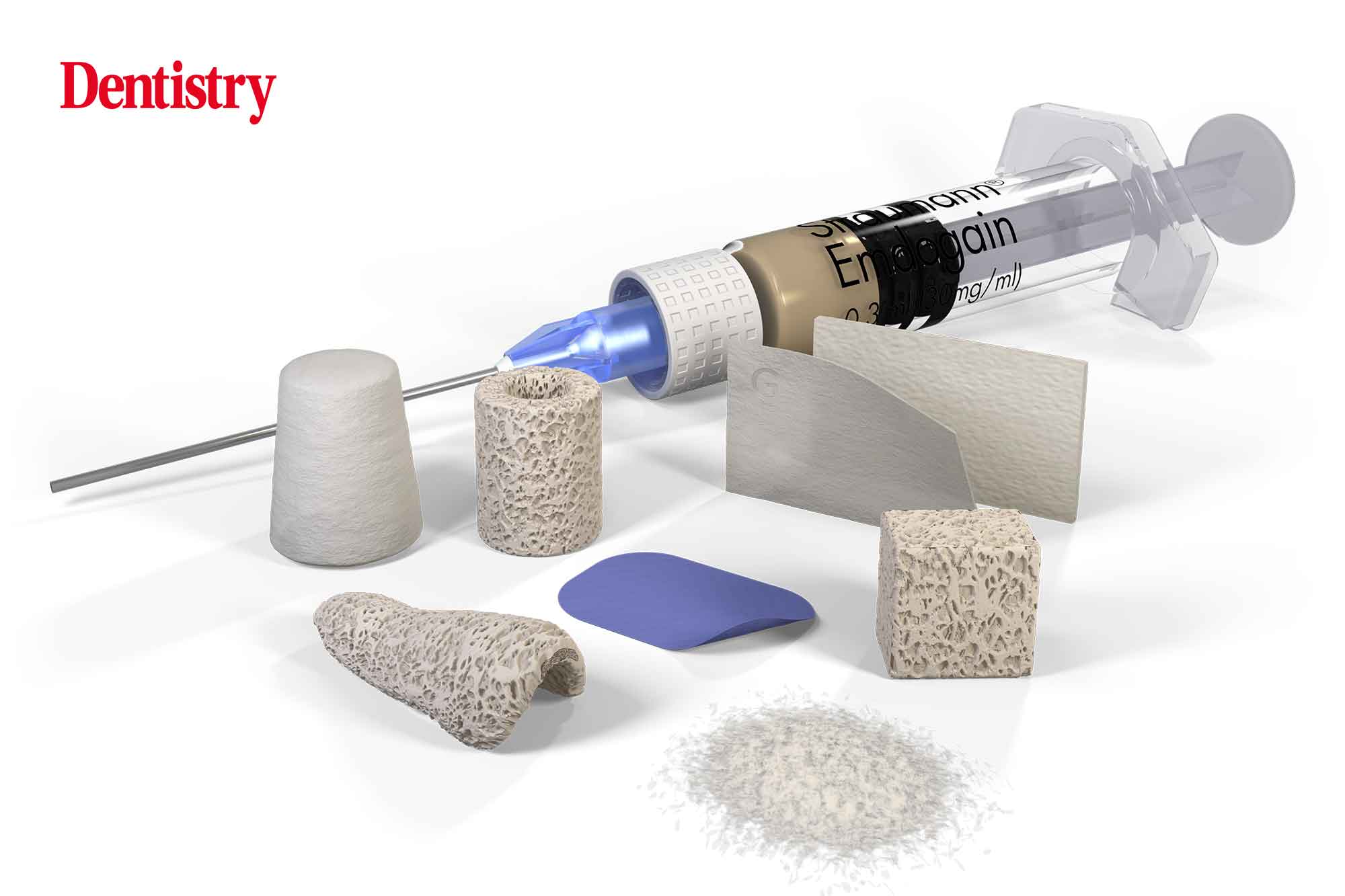 Kailesh Solanki comments on the use of biomaterials when combined with immediate dental implant protocols.
Biomaterials are very useful for immediacy when placing implants into extraction sites or into defect areas. They help to ensure you can still provide the implant, and maybe a fixed prosthesis, on the day of extraction. They also help to manage aesthetic and functional concerns of the bone and tissue.
Achieving primary stability when placing an implant is key for immediacy.
Once placed, if there are bony or soft tissue defects around the implant, biomaterials provide a way to treat the defects simultaneously.
Before biomaterials, I would traditionally extract, graft, let it heal and then place the implant in a second surgery. Biomaterials can reduce the number of surgical interventions. This is much more gentle on the patient.
Delivering stability every time
With the right training and support, it is possible for many clinicians with experience in conventional implant placement to achieve exceptional outcomes with immediate protocols.
The products include implant systems and biomaterials. They will also influence success of treatment when clinicians utilise it correctly.
I'm a big advocate of the Neodent implant system and Straumann Group biomaterials.
The implant system is specifically designed for immediacy. It comes from Brazil, where they immediately load as many as 70-80% of all implants placed.
I think it's important that clinicians in the UK realise this when using the system. I use it for its intended purpose and I get great benefits from it.
In terms of the biomaterials from the Straumann Group, they allow me to place the product in the right area. And I know that they are going to stay there.
With other products, you worry that they will move, wash out and almost disintegrate. I need something stable as a product, which is why I like those from the Straumann Group.
The Mucoderm and Jason membrane deliver this stability every time. They are also easy to handle, come in different sizes to minimise wastage and deliver good clinical outcomes.
Proven solutions
The Neodent Grand Morse Helix implant is the latest in a long line of clinically proven solutions designed to optimise osseointegration and primary stability. It is suitable for all bone types (Steigenga et al, 2004).
In appropriate cases, it is complemented by the range  of biomaterials also available through the Straumann Group. These include xenograft, allograft and synthetic graft materials. As well as resorbable and non-resorbable barrier membranes.
To find out more on any of these or many other solutions, the Straumann Group is here to help.
---
For more information on the complete range of biomaterials, please visit www.straumann-uk.co/biomaterials.
For more details on Neodent solutions, please visit www.neodent-uk.co/boost-efficiency.
Reference
Steigenga J, Al-Shammari K, Misch C, Nociti FH Jr and Wang HL (2004) Effects of implant thread geometry on percentage of osseointegration and resistance to reverse torque in the tibia of rabbits. J Periodontol 75(9): 1233-41