Monthly events round up – and what's coming next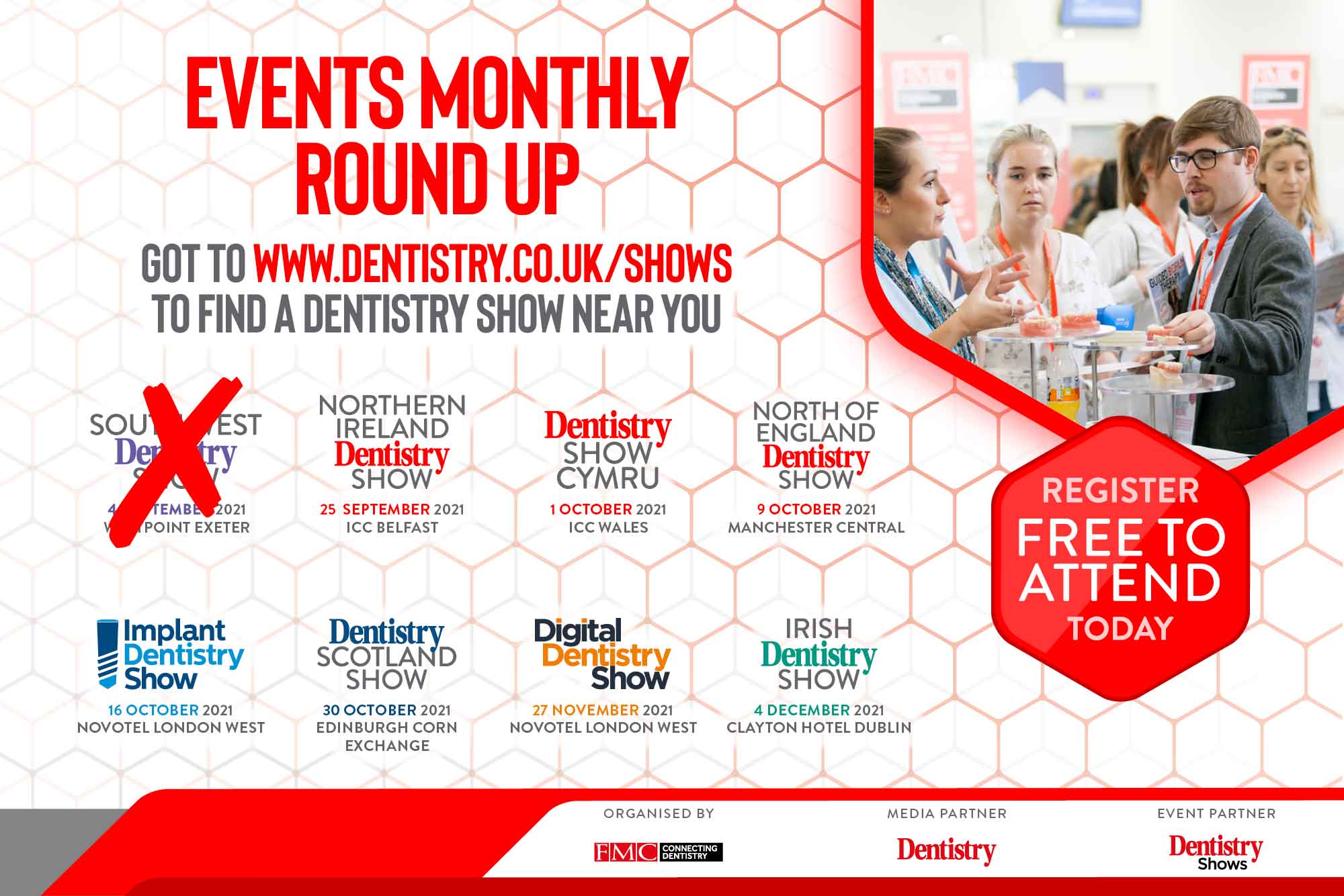 Our 2021 events are off to a fantastic start – and there is so much more to come!
After 18 months of uncertainty, we are so pleased to kickstart our events this September.
Starting with the South West Dentistry Show, we welcomed hundreds of delegates to Westpoint, Exeter. Those attending were able to learn, engage and experience the latest in dentistry.
Taking place on Saturday 4 September, delegates heard from leading dental experts on topics from buying a dental practice to developing clinical skills.
They also browsed the exhibition that featured stands from top suppliers and companies, displaying the latest dental products and technology.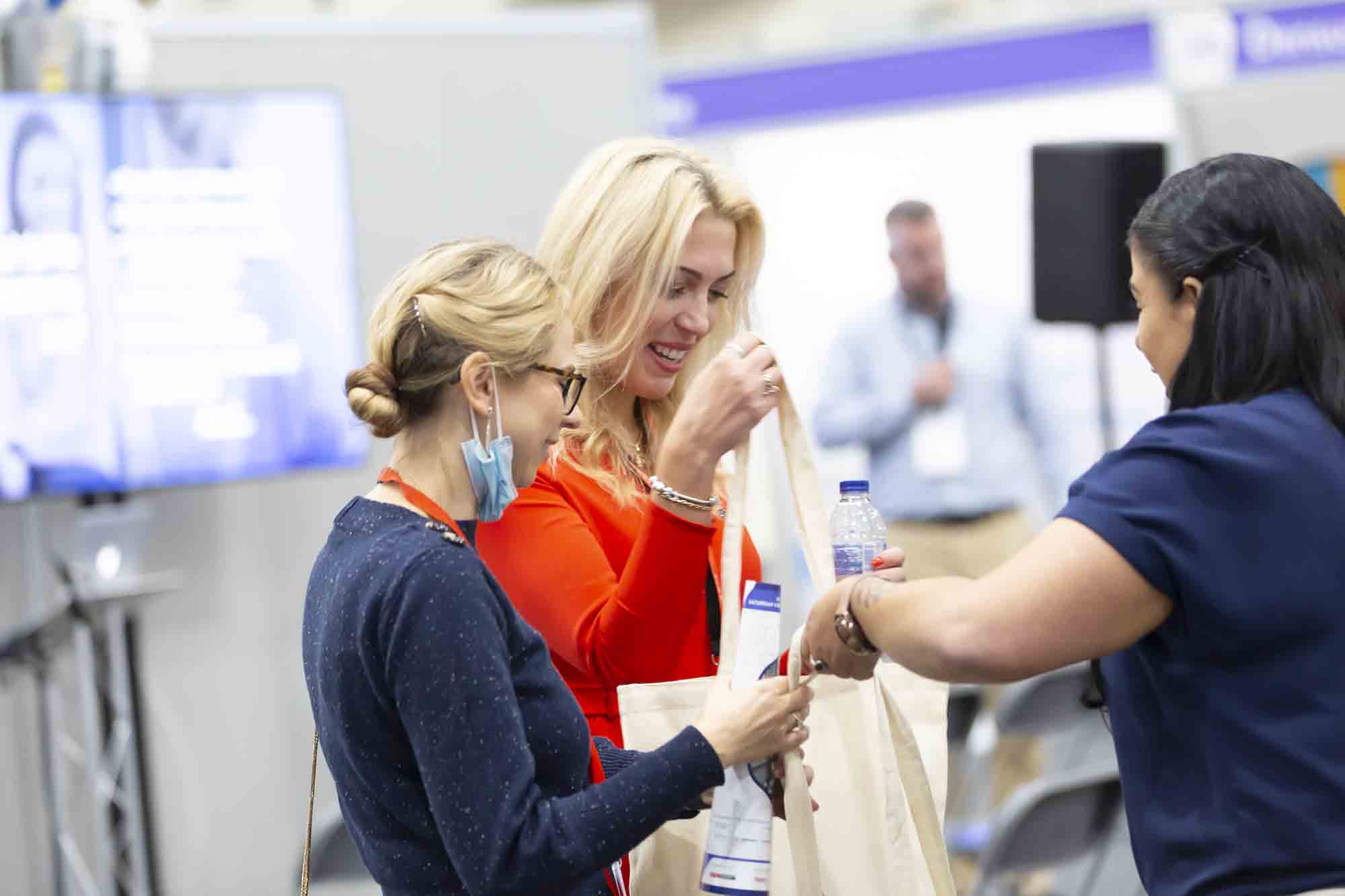 We also hosted a fantastic evening for our first in-person awards night since 2019 – the Aesthetic Dentistry Awards.
Dentists from all over enjoyed an exciting evening at the Royal Lancaster London on Friday 10 September where a number of names were crowned winners in a range of aesthetic categories.
The vibrant night meant clinicians across the profession were able to meet face to face and celebrate their dental successes together for the first time since the pandemic began.
And we cannot wait to welcome more faces to the next round of shows and award evenings.

What's next?
Northern Ireland Dentistry Show – Saturday 25 September 2021
Welsh Dentistry Show – Friday 1 October 2021
North of England Dentistry Show – Saturday 9 October 2021.
We have a lot in the pipeline – with the next being our Northern Ireland Dentistry Show, kicking off tomorrow morning (Saturday 25 September).
Running from 9am until 3.30pm, we will welcome a host of both local and international speakers covering an array of clinical and business topics.
It's not too late to sign up – visit www.dentistry.co.uk/shows/northern-ireland-dentistry-show to get involved.
The following week will see the Welsh Dentistry Show launch at the ICC, Newport, Wales, on Friday 1 October.
If you are in the area and fancy checking out a wide range of exhibition stands and listening to expert speakers, why not come along?
To sign up visit www.dentistry.co.uk/shows/welsh-dentistry-show
We are also excited to host our North of England Dentistry Show at Manchester Central on Saturday 9 October 2021.
With a fantastic line-up of speakers and exhibitors, it is not one to miss. Running from 9am until 4pm, lectures will span from digital dentistry and business to implants and clinical skills.
To register visit www.dentistry.co.uk/shows/north-of-england-dentistry-show
---
For more information on our shows visit www.dentistry.co.uk/shows.