Digitising implantology – making your workflow more efficient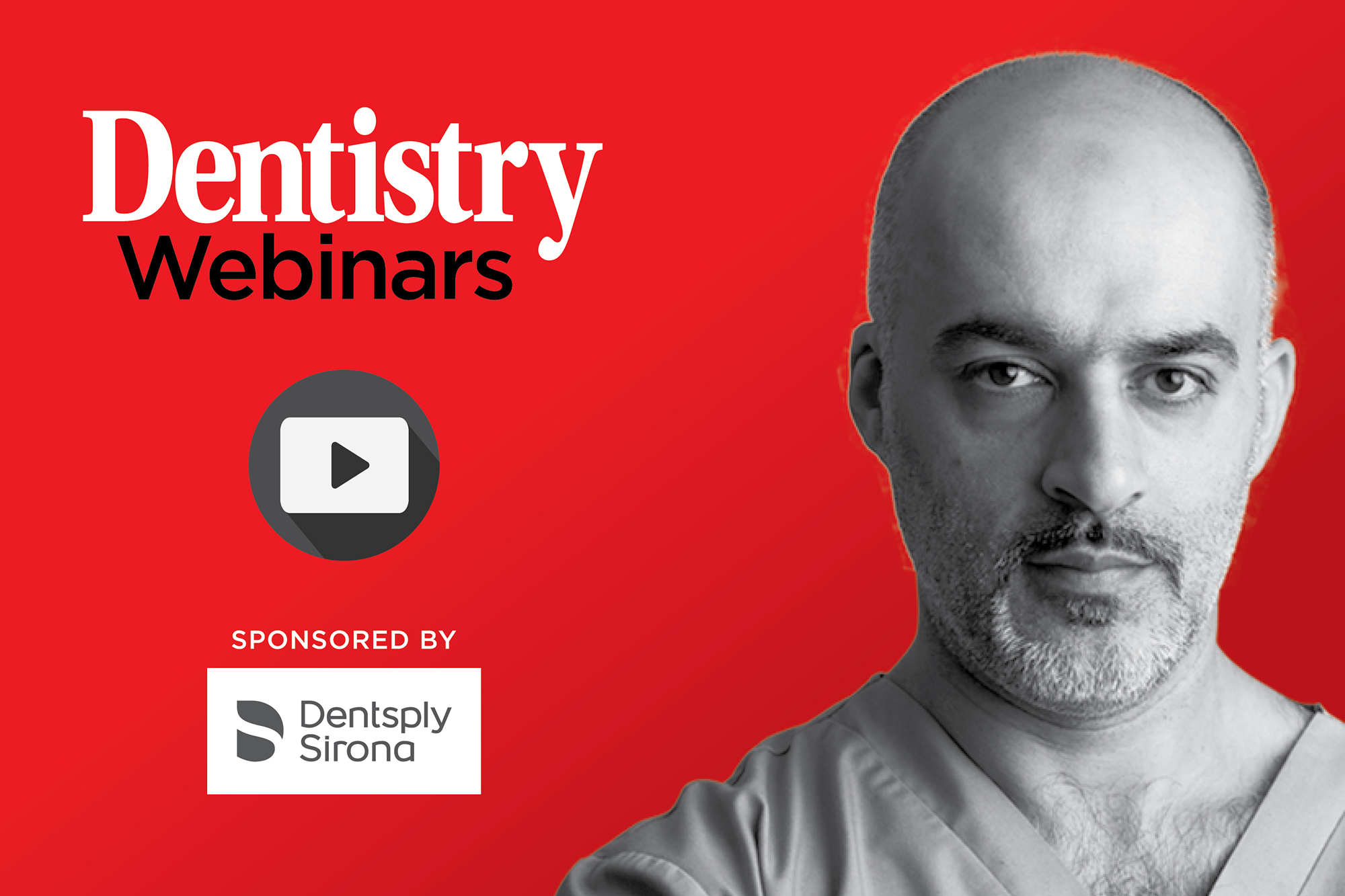 Riaz Yar will discuss making the dental implant workflow more efficient during a free webinar tonight at 19:00.
Delegates will leave with a comprehensive understanding of how digital equipment can be incorporated into an implantology workflow to improve diagnostics, planning and implant placement.
Delegates will gain an insight into the latest cutting-edge technologies to help deliver more efficient, digital clinical workflows.
Learning outcomes
An introduction to the technology required for a digital implant workflow
To understand how to incorporate both CBCT and intraoral scanning technology in order to capture patient data
How to become more efficient by utilising digital technology which simplifies the implant workflow
Become more efficient by utilising a complete end to end digital implant solution
How bespoke implant restorative solutions improve treatment outcomes and the patient experience.
Riaz Yar
Dr Riaz Yar graduated from the University of Liverpool in 1999.
After spending some time in general practice Dr Riaz set up his own practice in 2003 before gaining MFDS from the Royal College of Surgeons, Edinburgh in 2005.
Following this in 2008 Riaz completed an MPhil in restorative dentistry. And in 2011 completed a four-year long masters mono-specialty training in prosthodontics at the University of Manchester.
In addition, Riaz is also an internal examiner for the Membership of Joint Dental Faculties of the Royal College of Surgeons England and an internal examiner for the Overseas Registration Exam and License in Dental Surgery of the Royal College of Surgeons England.
As well as completing the specialty prosthodontic training, Riaz has undertaken a diploma in postgraduate dental studies (DPDS) with the University of Bristol. And a diploma in implant dentistry with the Royal College of Surgeons, Edinburgh.
Dr Yar lectures nationally and internationally. He is a keen advocate of postgraduate teaching. This is evident with the setting up of RED (Restorative Education of the Dental Team) Square – providing a MSc in restorative dentistry with the University of Chester for which he was programme director for four years.
Dr Yar has most recently completed his masters in soft tissue around implants and teeth with Professor Zucchelli (Bologna) and completing his PG Cert in education.
His main topic of interest is TMD and occlusion. He runs courses nationally and internationally and he is a specialty dentist in TMD at Manchester Dental Hospital.
---
To sign up and watch this webinar for free, visit dentistry.co.uk/webinar.
Catch up with previous On Demand webinars: