Swapping local anaesthetic syringes for COVID-19 vaccines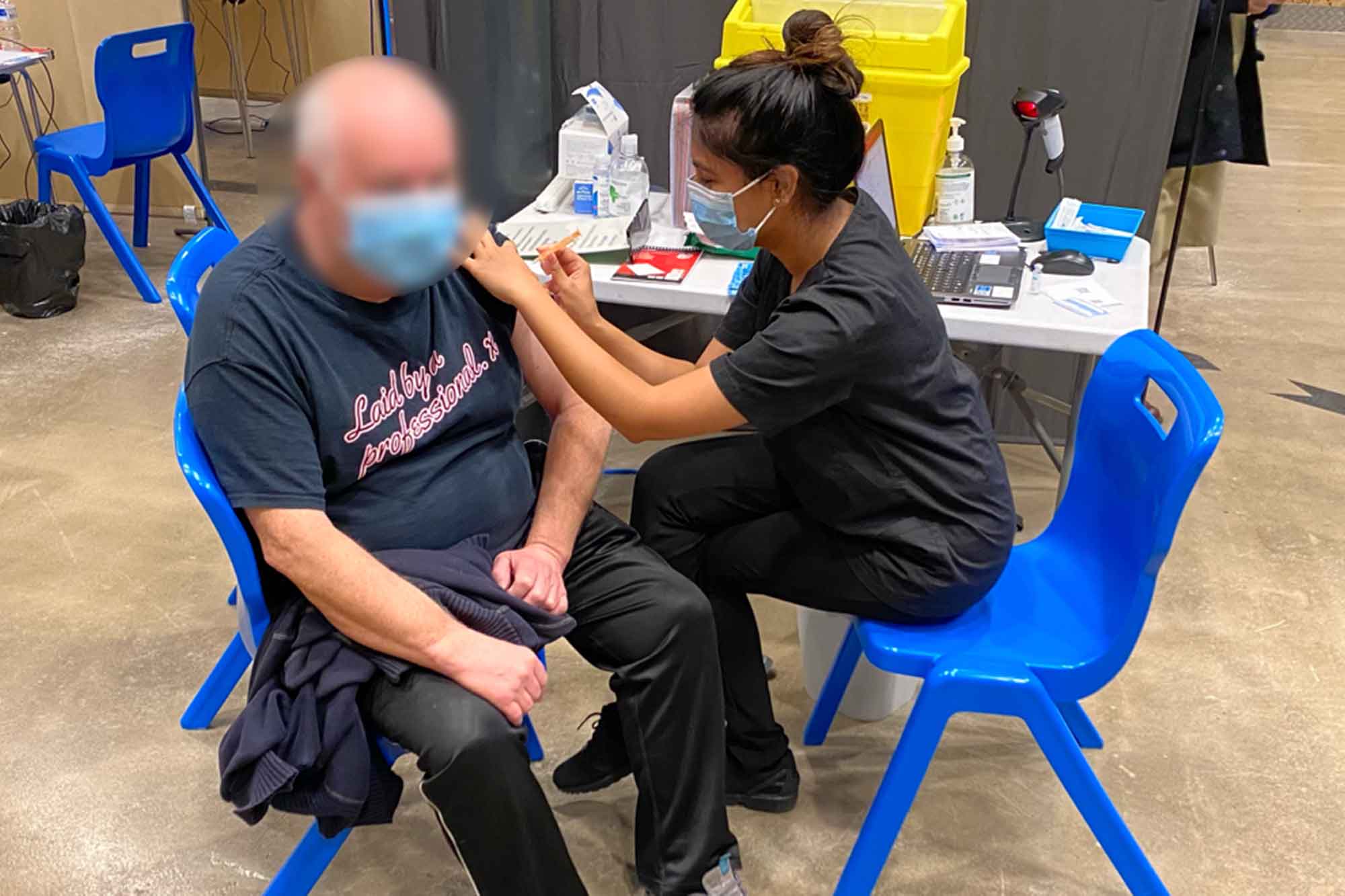 As the COVID vaccine rollout gathers pace, Keshana Kuruparan explains why dentists should help with the vaccination programme.
As we approach a year since England's first lockdown, it is important to reflect on the insurmountable challenges we have all faced. But to also acknowledge how far we have come as a nation.
For some, the end is unforeseeable. But for many, the hope that normality is forthcoming is still strong.
Undoubtedly, SARS-CoV-2 has spread like wildfire, trespassing through international borders, and bringing everyone's lives to a standstill.
To bring this pandemic to an end, the world now needs to build immunity against this.
The most effective and safest way to do so is by vaccinating the population.
This requires two things; one being the population's willingness to receive the vaccine and the second, an effective workforce to deliver the vaccines.
On the 22 February 2021, Boris Johnson released the government's roadmap to ease England's lockdown, given that strict conditions are met.
One of these conditions is the successful roll-out of the COVID-19 vaccine. We have now overcome the first hurdle of generating a vaccine, but the subsequent challenge is to ensure these vaccines reach the population.
How can dentistry help?
Fortunately, as a foundation dentist in the Berkshire scheme, I have been involved in the mass vaccination programme as a vaccinator once a week.
I have seen that much of the skills and knowledge we need to vaccinate are those exercised in day-to-day dental practice.
This includes simple clinical practice such as gaining consent, checking their relevant medical history. As well as basic communication skills required to put patients at ease and reduce anxieties.
Owing to the similarities between vaccinators and dentists, I believe dentists have the perfect skill set to vaccinate.
As medical professionals, we are able to streamline our training. This means we can start working as a vaccinator much quicker than others.
The e-learning required has specific modules for each type of vaccine (Pfizer and Astrazeneca). But also has a core module on the basics of COVID-19 itself. Other learning modules include anaphylaxis management, legal aspects and data security awareness, which we are all familiar with.
I understand that as foundation dentists, associate dentists, clinicians and practice owners, we may feel as if we are compromising clinical experience, business, or both.
However, the contribution of volunteering, even as little as once a week, is impactful.
We are all healthcare professionals because we love making a difference to patients' lives and their happiness. So why not choose to do the same by helping the nation to put an end to this pandemic? A pandemic that has taken away both our lives and our loved ones.
The vaccine roll-out
The UK vaccination programme is now in its second phase.
Initially, four main groups were invited for vaccinations (those above the age of 70 years, care home residents, those shielding, and healthcare workers).
Data published up to the 7 March 2021 shows that more than 22 million people have received their first dose of the COVID-19 vaccine. This is more than a third of the UK's adult population – which is an incredible achievement.
However, the remaining two-thirds of the population are yet to receive their first dose.
We also need to deliver the second dose of vaccines to approximately 98% of the UK population.
Data on the effectiveness of the vaccine has been published by researchers at Imperial College London. According to this new research, one in seven people now have antibodies against COVID-19.
Encouraging our patients to get vaccinated
As dentists, I'm sure many of us understand the importance of building trust and rapport with our patients. It is as important as the actual quality of dental treatment we provide.
Patients hold our opinions in high regard, and they place utmost trust in us. We provide holistic and patient-centred care. So, is it not our moral and ethical duty to put the patient's and public's best interests first?
As healthcare professionals, we have a duty to provide factual information regarding the vaccines. As well as to clear any misconceptions around them.
In turn, this will increase the uptake of the COVID-19 vaccine to protect those at risk. It will also alleviate some of the burden placed on the NHS.
Get the conversation going
As a foundation dentist, I occasionally see long-term patients who have been registered at the practice for many years. Some have only ever seen one regular dentist, except on rare occasions.
When they first realise that I am not their usual dentist, I can sense the anxiety in some of these patients.
As a result, I ensure to make an increased effort to have casual conversations with patients, prior to delving into anything teeth related.
Often this leads to the patient feeling significantly more comfortable and confident in opening up to us.
One of the casual conversation topics I try to incorporate is regarding the COVID-19 vaccines. This is evidently quite topical at the moment.
Of course, it goes without saying that we should not bring it up after merely saying hello! A tip is to ask them how their 2021 has been so far, to which they will generally tell you how boring it has been because of the lockdown restrictions.
To this, an empathetic agreement followed by a subtle transition to the topic of vaccinations is a fantastic way to hopefully encourage those who were apprehensive about the vaccine to re-consider.
Playing your part
Our role in the mass vaccination programme is unparalleled. Not only can we contribute as vaccinators, but we can also reach the general public on a day-to-day basis to guide and encourage patient vaccination.
We should play our part in supporting the largest vaccination programme in British history.
---
Follow Dentistry.co.uk on Instagram to keep up with all the latest dental news and trends.