We don't teach facial aesthetics; we launch careers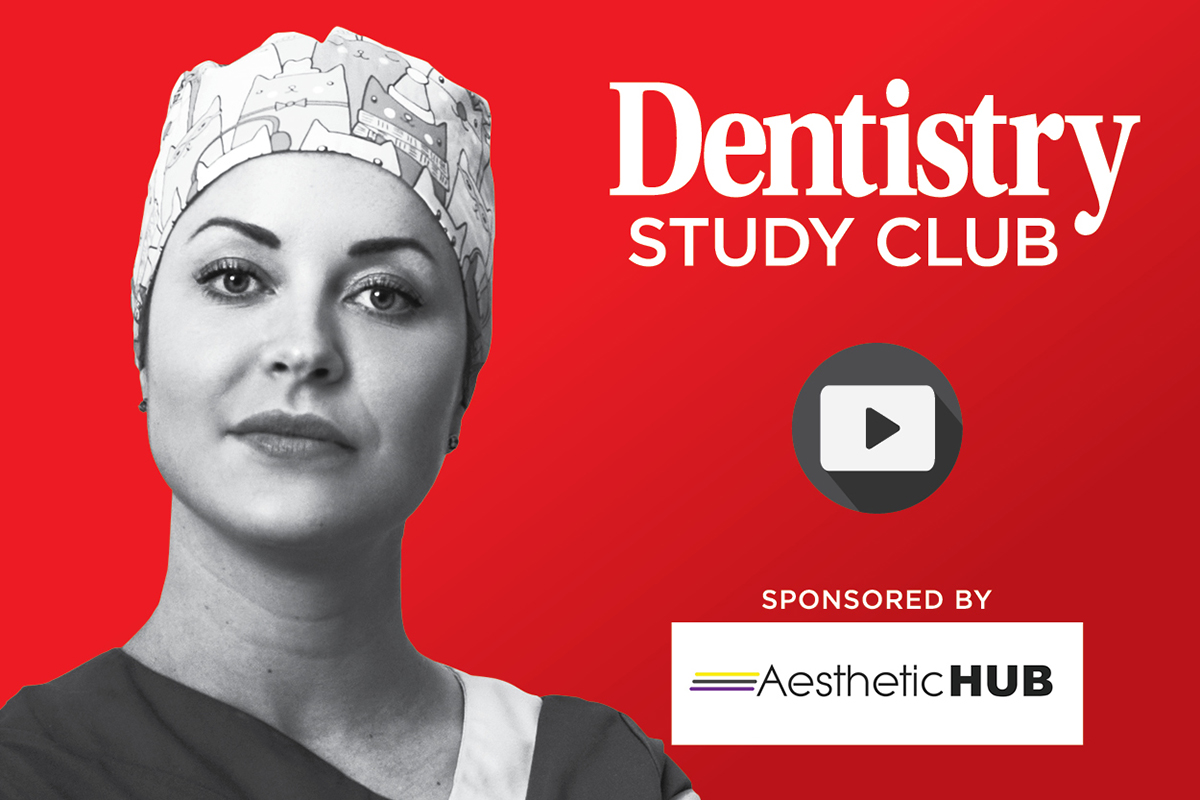 MJ Rowland-Warmann introduces her Aesthetics Hub, explains what it is all about and offers a free taster training session to delegates.
Dentist and facial aesthetics expert Dr MJ Rowland-Warmann's much anticipated Aesthetics Hub is launching this month. It offers unique facial aesthetics courses exclusively for dentists and dental therapists.
The Hub will teach delegates to grow their practices organically by harvesting their own patient base. As well as become masters of their craft and grow exponentially in confidence.
The training shows dental professionals how to tap into their own unique skillset as a result of their precise understanding of facial anatomy and their manual dexterity.
Dr MJ has over 10 years' experience as a dentist and facial aesthetics practitioner. She holds an MSc in aesthetic medicine. She is the ideal course leader and that's before you even begin to look at the success she has achieved in the industry and the impressive career she has carved out for herself.
Often courses are run by industry experts who are excellent practitioners, but who perhaps don't have a contemporary approach or they lack the autonomy to inject personality into the course.
By contrast, Aesthetics Hub's courses – which start from a beginner level all the way to masterclass level – give a full 360o view of how to run a thriving practice successfully. Created and delivered by someone doing just that.
Positive press
Smileworks is Dr MJ's success story.
It opened in 2013 with three members of staff. It has grown to be Liverpool's most popular facial aesthetics and cosmetic dentistry practice, with more than 35 staff and a constellation of five-star patient reviews.
Dr MJ herself has appeared in Glamour and OK magazines. As well as in the Daily Mail, alongside appearances on ITV and the BBC.
After one particular Mailonline feature last April, Dr MJ and the Smileworks clinic were inundated with treatment enquiries.
The article titled: 'Woman, 27, reveals how she fixed her "hook" nose with a £575 non-surgical procedure that used dermal filler to "straighten" bumps in the bridge – and it took just 15 minutes', highlighted the benefits of a non-surgical nose job. It showed how injecting a dermal filler to straighten the nose can also make it appear smaller.
Dr MJ is well known for her non-surgical rhinoplasty case studies. Her before and after photos are incredibly popular on Instagram. Press and industry experts often pick these up as an excellent example of a wallet-friendly, safer and faster alternative to invasive surgery.
Dr MJ champions innovation, exciting new techniques, products and technologies. Her Smileworks practice currently uses a state-of-the-art audio-visual equipment to assist coaching. All of which she will showcase to help dental professionals to emulate her success.
She is also skilled at righting other practitioner's wrongs and missteps. Dr MJ is constantly researching and implementing new techniques to make sure those who come to Smileworks with filler and nose complications, leave looking and feeling better after rectifying their previous distressing and negative experience.
As a result, leading industry journals regularly publish articles from her on complication management and improving safety in aesthetic treatments.
Primed for lift off
Smileworks was recently in the spotlight for their unusual practice design. Featured in the aesthetics press, it highlights their exceptional customer experience and instagrammable moments.
Their unique airline-themed practice is definitely a talking point amongst patients. Complete with real seats from a Boeing 747 in their waiting room, aircraft artwork on the walls and bespoke flight attendant scrubs.
Dr MJ knows that aesthetics is all about the patient experience and journey. It doesn't just involve injecting.
She and her team at Smileworks have mastered the art of customer retention. Patients say they are 'a class above the rest' and therefore readily rebook regular treatments, tweakments and top ups.
Achieving this is part of the know-how, which Dr MJ imparts in the Aesthetics Hub course curriculum. This aims to launch careers, not just teach facial aesthetics treatments.
This is because the Hub doesn't just focus on the practical side of aesthetics. Dr MJ also places a good deal of emphasis on the 'soft skills'. She believes successful sales and marketing are integral to success. And that there are also ways to use these tools without breaking the bank.
Dr MJ is confident that her lively, engaging approach that gets her noticed nationwide by both aesthetics and consumer media, will translate into a competitive aesthetics course.
You can experience her style first hand. She is conducting a free taster training session to show potential delegates: 'How to grow your aesthetics practice in four simple steps without spending a penny on marketing.'
The session will take place on Dentistry Study Club at 19:00 on the 23 February 2021.