How Britain's predicted economic boom has already been felt in dentistry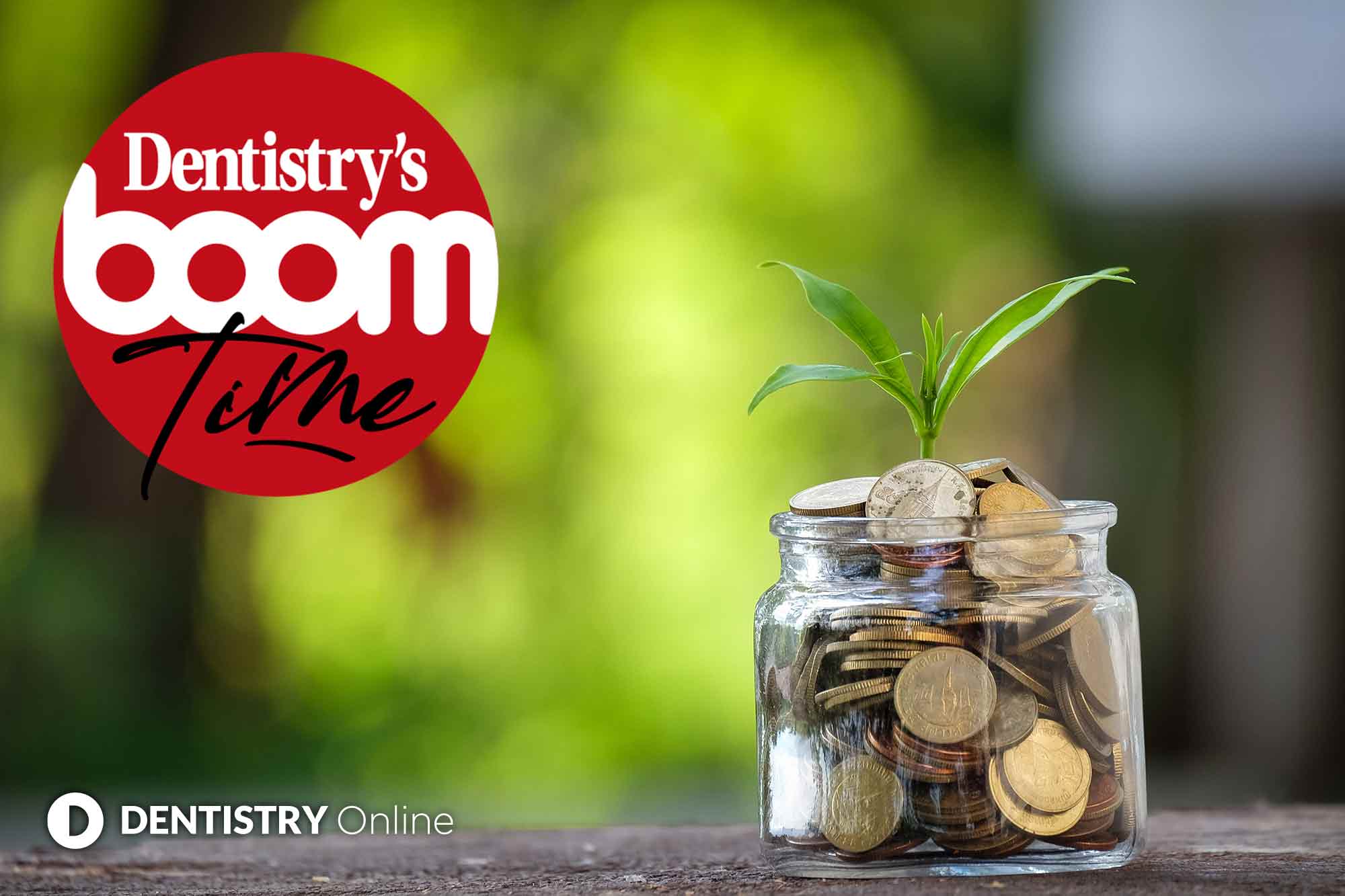 A top economist has predicted Britain's economy will see a spending boom once lockdown restrictions are scrapped.
Speaking to the Daily Mail, chief economist Andy Haldane argues that millions are ready for a speedy return to normality.
He predicts that households across the country will have significant savings of disposable income.
But this change has already been felt by the dental industry, with widespread reports of a significant spike in patient interest.
So in our 'Boom Time' campaign, we are celebrating that better times are around the corner.
We spoke to two dentists to see how they are making the most of the circumstances and if this economic prediction has already been mirrored within dentistry.
Shilpa Jain
The change in dentistry since the initial announcement of a UK wide lockdown has been massive. The surge in demand for cosmetic dental treatment such as Invisalign and composite bonding that I have seen has been like no other.
It was during the first lockdown that I first noticed this, and I was keen to ride the wave. I started offering virtual consultations quite early on. This helped patients get the right information about what treatment could be offered to them.
I also started to change the content of my social media and increase the frequency of posting, which both led to treatment enquiries from patients.
We had our first Invisalign Open Day back in July once practices were able to open again. I am happy to say it was a success. Since then, I have seen a steady influx of enquiries for mainly Invisalign treatment – from both marketing campaigns and organic searches on platforms such as Instagram.
I have to say I do feel optimistic about the future. There was a period last year where, due to AGPs, fallow time and PPE, dentistry's future was uncertain. However, looking back, I am happy to say I have seen so many new patients, completed smile makeovers and have so much more planned.
I am really enjoying this unique opportunity that has been presented to us.
Nik Sethi
We've got a practice in London where a lot of patients who had been considering treatment over the last four or five years are now going ahead with it. I think this has a lot to do with having time to think and reflect.
Their wants and needs have changed and we have definitely seen an upturn in that side of things. However, our flow of new patients at the London practice is obviously affected as fewer people are commuting for work.
Our new practice in Essex is mixed private and NHS. Really I'm just trying to provide a better standard of dentistry in the area. We're seeing as many NHS patients as we can. We're really trying to get them in, get them out of trouble and help them. Last year has been rough on everybody and it's not just about earning money.
It's about making sure that patients feel like they can trust our profession again. As a result, we're finding that patients are really happy. But also a lot of them are wanting to discuss private treatment options. It's not us bringing it up – they're coming to us and saying they'd like to consider tooth whitening, implants for example.
I think they're just happy at the fact they are receiving their routine NHS treatment with us and feel confident and comfortable to discuss their dental goals during that routine treatment.
Shift in thinking
Buying a new practice at this time was always going to be stressful. But I've been so lucky with our team, especially my receptionists. They're really happy we are accepting everyone as it can be very stressful taking the calls and saying we don't have appointments.
Patients are understanding that they're having to wait a bit longer but I think they're grateful that they can actually be seen. I don't remember a time when so many people have said they're excited to get their teeth sorted. There's been a shift in thinking I feel.
We're trying to build that long-term relationship with patients rather than just looking at short-term goals. Even if it means that financially we aren't as profitable as the few years before COVID, I believe we are creating a trust among our patients. As a result they will spread the positive word to other people in the community!
It's also brought out the best in experienced dentists as so many of them have offered free education over webinars. I don't remember a time in dentistry where so many experienced clinicians have been willing to give so much for free.
I think it's a great time to learn new skills and learn from well-established dentists. There's that sense of camaraderie rather than competition.
---
You can catch up on our other Boom Time articles here:
Follow Dentistry.co.uk on Instagram to keep up with all the latest dental news and trends.