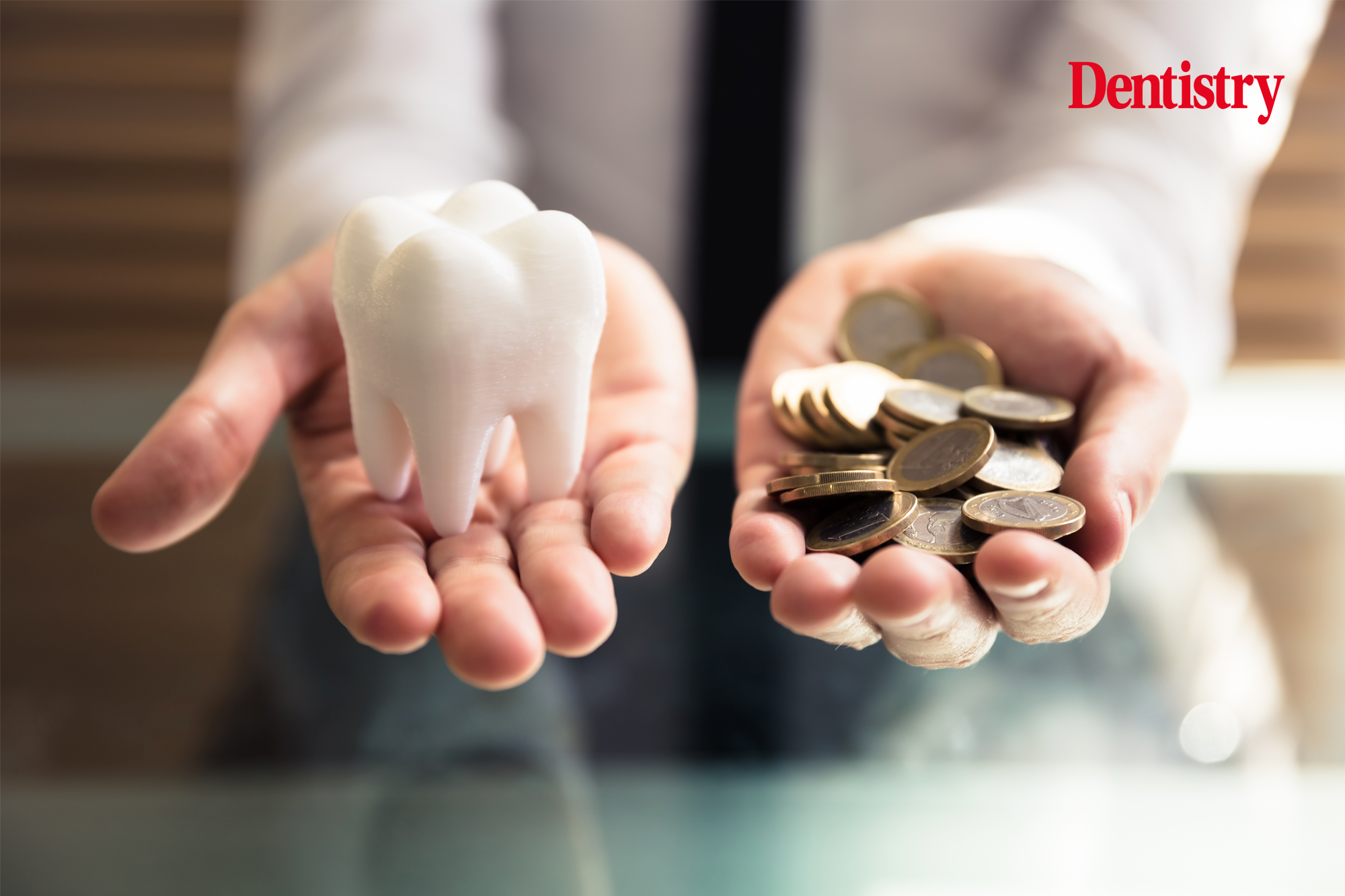 Patient Plan Direct explains how switching dental membership plan providers could save money for you and your practice.
Thanks to the introduction of the bulk transfer process in 2019, transitioning from one dental plan provider to another has become more straightforward than ever.
Amid the current financial challenges of running a practice, which include soaring energy costs and the cost of living crisis, there is an opportunity to alleviate financial burdens and enhance your practice. Switching from your existing dental plan provider to Patient Plan Direct could be a strategic means to achieving substantial cost savings.
This would allow you to free up resources to invest in upgrading your practice, offering better services and giving your team a well-deserved pay increase. This shift could be a valuable step towards achieving your financial goals in these trying times.
We spoke to Simon Reynolds, managing director at Patient Plan Direct (PPD) who aptly named this process the 'Simple Switch' because, as he puts it, it truly lives up to its name.
Why would one consider switching plan provider?
For most of our 'Simple Switch' clients, the primary motivation is substantial cost savings. On average, these clients have achieved annual savings of over £10,560 by choosing Patient Plan Direct as their dental plan provider.
The second compelling reason is our exceptional client service. We take pride in our rapid responsiveness – on average, emails are answered within an hour, and calls are attended to within six seconds. Our client service team sets a standard for response times and efficient resolution of client enquiries. In contrast, we've heard about other dental plan providers taking up to three working days to respond to emails and some calls going unanswered.
We also offer white labelling for all promotional materials, which not all plan providers do. So, the promotional items we create bear a practice's brand, not ours.
Additionally, all patients are automatically enrolled in our Global Accident and Emergency Scheme. This scheme is discretionary, specifically designed to cover dental accidents or emergencies, and even includes provisions for a payout in the event of a mouth cancer diagnosis. There's no additional charge for this service – every patient enrolled in a PPD dental plan is automatically included.
What might stop a practice from switching?
Surprisingly, many people don't switch because they aren't aware of how hassle-free the process is. When Patient Plan Direct notifies your current provider and your patients, it takes only three months. After that, instant savings begin!
Another common concern is the fear of patient drop-off. However, we can assure you that this needn't be a concern. Patients are informed of the provider change as their bank statements will display a different reference. However, they don't need to take any action.
Our case studies (see graphic below) evidence a seamless transition when practices have switched from their previous plan provider to Patient Plan Direct, evident by the high retention rates of loyal patients thanks to a simple process that all happens in the background.
In fact, in many instances, practices not only benefit from switching and saving, but also go on to further grow their plan base with our support.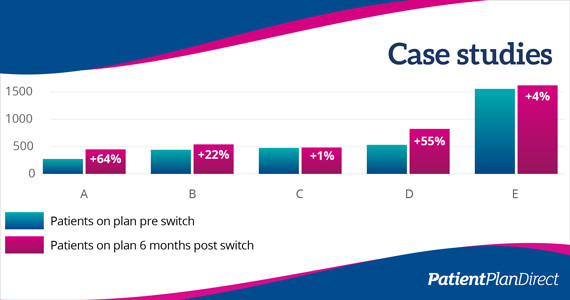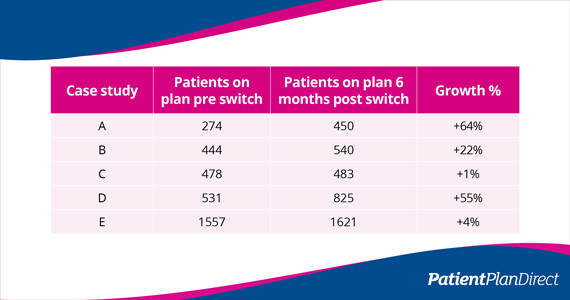 There is also the misconception from practice teams who dread dealing with extensive administrative tasks, which many associate with the old means of switching plan providers. However, Patient Plan Direct manages all aspects of the Simple Switch process between providers, alleviating any administrative burden the practice team may anticipate.
We have an on-demand webinar to help you understand the Patient Plan Direct Simple Switch process from start to finish and the rewards it offers. In this webinar, practice owners and managers can learn about the ease of the process and its benefits. You'll also hear from Dan Fine, director at Hive Business, who emphasises the importance of cost management in today's challenging business climate.
Additionally, Jonathan Watson, Director at Christie & Co, sheds light on how the switch impacts practice value and offers valuable insights on maximising your bottom line through strategic changes.
What is the next step for someone who is considering switching plan provider?
If you're seeking a cost saving and/or service improvement initiative, contact us today. We'll crunch the numbers based on your unique practice circumstances and demonstrate how much more of your plan income you can retain to enhance your practice's profitability.
Simon Reynolds is the managing director at Patient Plan Direct. To watch the Simple Switch webinar, click here.