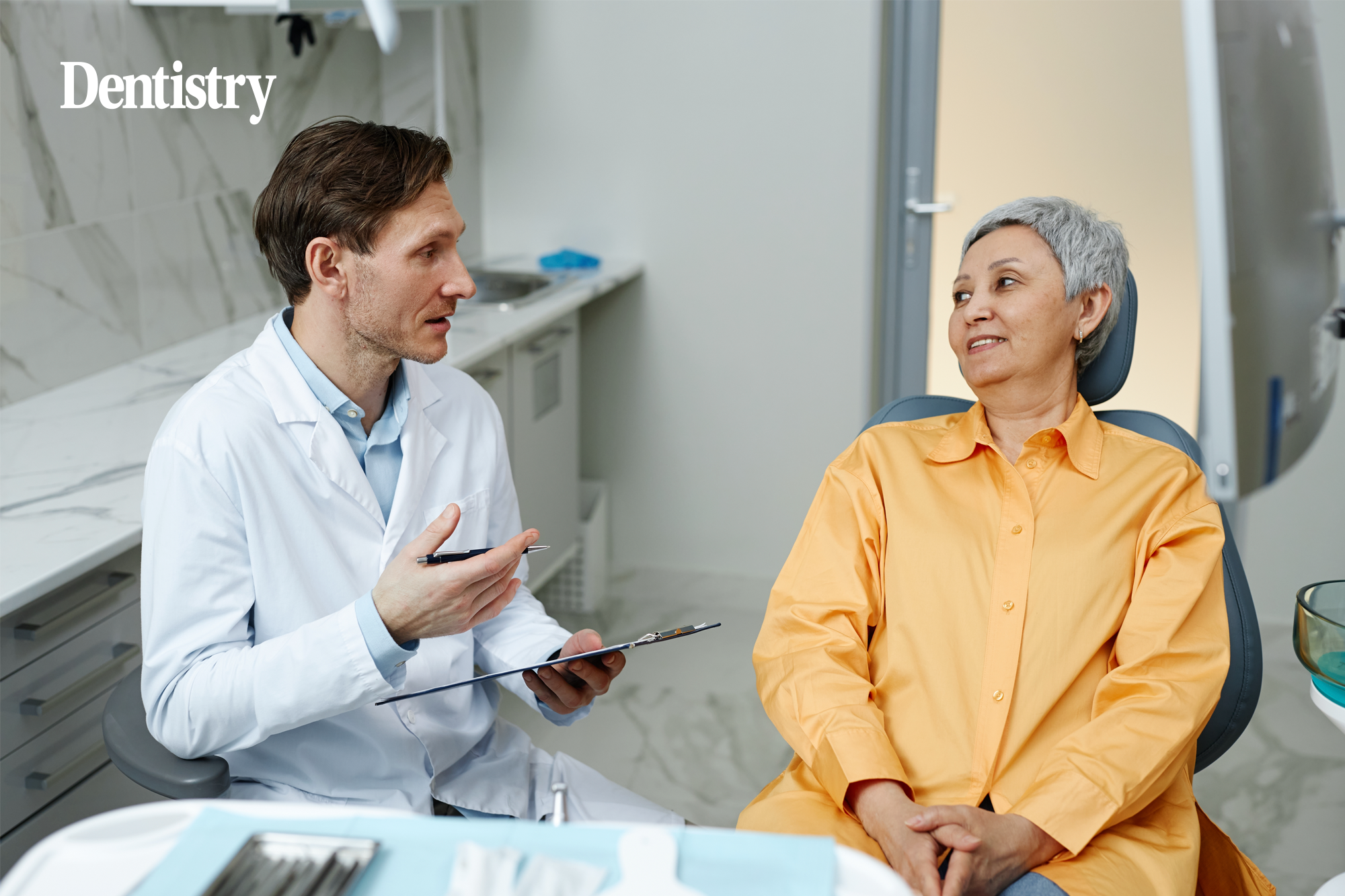 Rowan Thomas speaks to Zelda Williamson and Debbie Reed about the factors preventing productive conversations around menopause in the dental practice and how these barriers can be overcome.
Please introduce yourselves.
Zelda Williamson (ZW): I am a general dentist spending most of my time providing restorative dentistry in private practice to patients of all age groups. My interest in menopause and the impact on oral health was evoked when I had to choose a topic for my dissertation during my MSc in Advanced and Specialist Healthcare (Dentistry) at the University of Kent in the summer of 2022.
Debbie Reed (DR): I am an associate professor in advanced and specialist healthcare at the University of Kent. I supervised Zelda's MSc and co-authored an article published in the BSDHT Annual Clinical Journal of Dental Health with her. Zelda's was the third study I had supervised focused on menopause and the challenges it presents to professionals working in the areas of healthcare, teaching and the third sector.
Why are conversations around menopause important in the dental practice?
ZW: So few people, patients and clinicians included, make the link between hormone changes during menopause and oral health. We are used to thinking about pregnancy and puberty with its changing hormones and how this impact oral health, but many have not made that link.
These conversations are important to educate patients and to raise awareness of how their oral health could deteriorate during this time of life. To advise them on how to maintain good oral health, but also to impart knowledge on how they could access help to improve the impact menopause may have on their general health.
This might include offering referrals to other healthcare professionals or encouraging them to seek help themselves. By having these conversations you are offering holistic patient-focused care that can impact their general wellbeing.
Oestrogen binds onto receptors present in human gingiva and can modify the response of gingiva to plaque. Hormonal imbalance, specifically low levels of oestrogen, can lead to gum sensitivity, inflammation and periodontitis. Healthy lifestyle habits promote normal oestrogen and progesterone levels.
'Education contributes to building a broader perspective'
DR: I would just pick up on the point Zelda has made about the importance of education. For me that would start with the general education of the workforce. Such education contributes to building a broader perspective.
Understanding menopause is essential within a sector where currently, according to the GDC's October registrant report, there are 91,747 females making up 77.5% of GDC registrants. Of those registrants we know approximately 45,800 are aged between 41-60 years. They may be affected in some way by the peri-menopause or menopause.
A recent report, Menopause in the Workplace Employee Experience in 2023, reveals that 27% of females say that lack of support has had a negative impact on career progression, and for some cause them to leave the workforce completely.
Within dentistry, workforce retention is a challenge. Developing a routine understanding and familiarity of these factors affecting up to 30% of the entire workforce is fundamental to creating a retention-positive working environment. Understanding menopause makes business sense in terms of patient care and workforce retention.
What are the main barriers to facilitating these conversations?
ZW: First, the lack of knowledge about the impact of dwindling oestrogen levels on inflammation in the mouth. Patients are mostly unaware of this link, but so are many clinicians I have spoken to.
Secondly, we have made huge progress in breaking down the sociocultural taboo around menopause. But we still have a long way to go as it is often associated with feelings of embarrassment and shame.
Certain cultures would be more sensitive to discussing issues closely related to sexuality. There is a definitive reluctance to discuss menopause with the opposite sex. Perception that menopause is a physiological process, not a disease – so women should just get on with it! – make it unimportant to some and cause reluctance to discuss this issue.
DR: Zelda mentioned menopause being a social taboo. I believe that continuing to work to break down that particular taboo has the potential to avoid approximately 20% of the entire dental workforce from becoming disenfranchised and alienated.
I'd also like to pick up on Zelda's point about females being expected to 'just get on with it'. This chimes with a recent bout of employment tribunals related to the poor treatment of workers experiencing menopause. As a consequence of those tribunals, the Equality and Human Rights Commission (EHRC) menopause guidance is coming soon. This resource will help employers navigate the issues associated with workers in the menopause life stage.
How can dental professionals try to overcome these barriers?
ZW: Education is most important to overcome the barriers that keep us from discussing menopause in the dental surgery. Clinicians need to educate themselves on the impact menopause could have on oral health and then use their knowledge to educate their patients.
Patients find it easier to discuss the subject if the clinician raise the topic first. As clinicians we are going to have to be brave and start those conversations. Increasing the number of conversations we have will help to break down the taboo around menopause.
I may have an advantage as a female to discuss menopause with females. But if you recognise a patient's gum condition deteriorating, you may bring up the conversation in context. Ask questions such as: 'If your oral hygiene regime is the same, what has changed? Could it be your hormonal balance that is shifting?'
Plant the seed, advise patients to read up and help them to improve their oral hygiene regime. Keep in mind that a deterioration in oral hygiene regime can be linked with depression associated with the menopause. Above all, try to be kind!
'Breaking down barriers'
DR: I support the points Zelda makes related to patients. In terms of breaking down barriers from a dental workforce perspective, the messages are clear to employers and managers and probably best remembered through the acronym IASS :
Be Informed (through education and resources)
Be Approachable and Sensitive (to the needs of your workforce)
Be Supportive (through established policies).
To reiterate another point Zelda made, getting comfortable with having sensitive menopause conversations within the dental team is building a transferable skill. This will start to build confidence and enable easier conversations with patients.
As I mentioned earlier, being informed about menopause both in terms of patient and oral health, as well as more general workforce needs, makes sound business sense. Draw on all available resources. For example, the Chartered Institute of Personnel Development (CIPD) has a raft of useful and accessible material for employers related to menopause.
---
For more detail, read Zelda and Debbie's research in the BSDHT Annual Clinical Journal of Dental Health (www.bsdht.org.uk/barriers-and-enablers-to-patient-conversations-about-menopause).
Read more on Menopause Awareness Month: