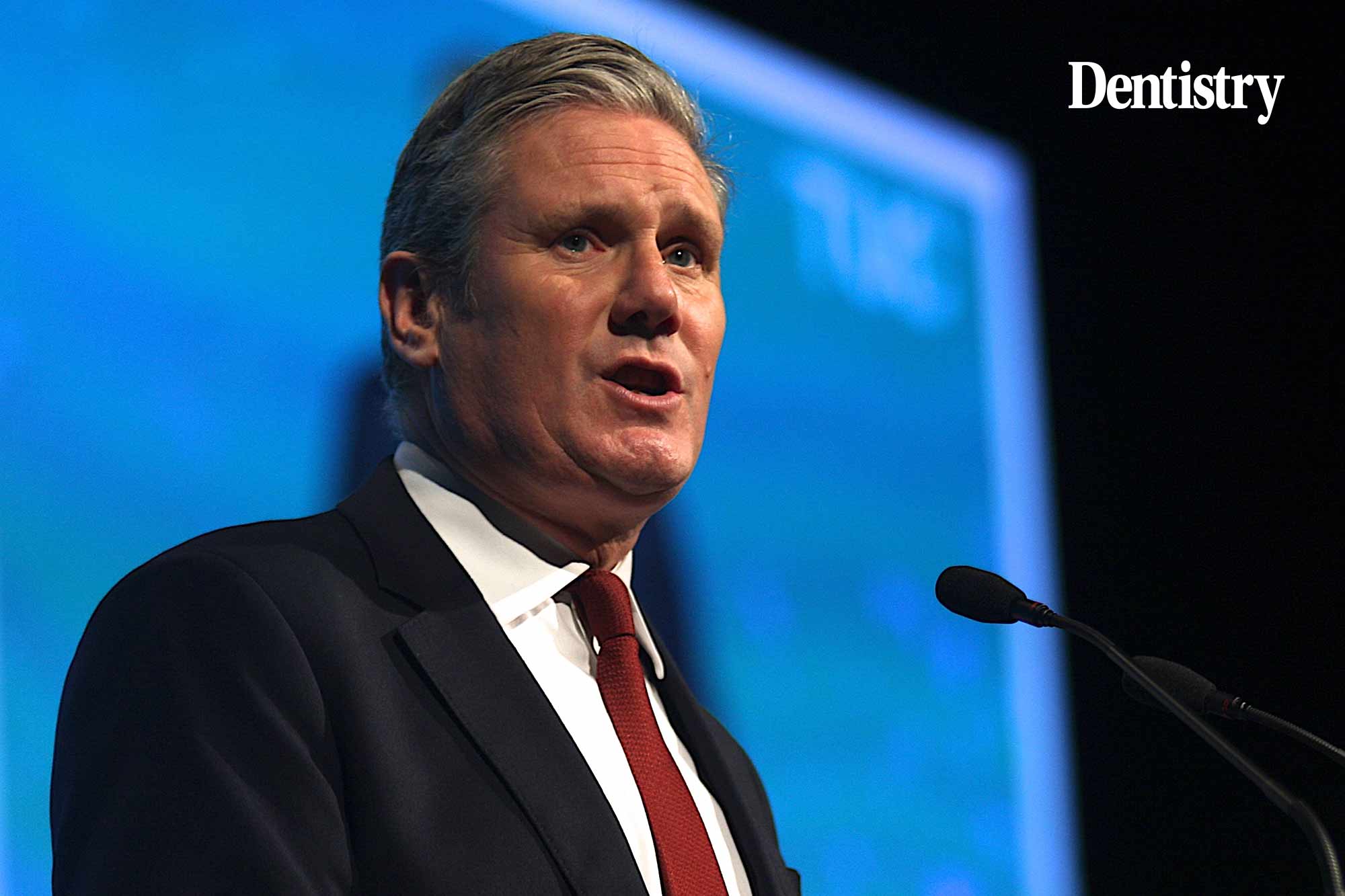 The Labour Party has promised to tackle the NHS dental crisis head on, with pledges to reform the NHS contract and introduce supervised toothbrushing. 
In his first policy announcement ahead of the party's annual conference in Liverpool, Labour leader Keir Starmer made a number of promises, adding that 'horror stories' of DIY dentistry are 'all too frequent'.
The plans will cost £111 million a year in total, and will be funded by abolishing the non-dom tax status, the party says.
Pledges include:
An extra 700,000 urgent dental appointments and reform the NHS dental contract
Offer incentives for new dentists to work in areas with the greatest need, so that those who need an appointment will be able to get one
Introduce supervised toothbrushing in schools for three to five year olds, targeted at the areas with highest childhood tooth decay
Shift the focus to prevention, so that in the long term, everyone who needs NHS dentistry can access it.
Rebuild the service
Announcing the package, Labour leader Keir Starmer said: 'People are finding it impossible to get an NHS dentist when they need one, with appalling consequences. Horror stories of DIY dentistry are too frequent.
'My Labour government will not stand for millions of people being denied basic healthcare.
'To rescue dentistry from the immediate crisis, we will provide 700,000 more appointments a year to those in the most urgent need, recruit more dentists to areas with the most severe shortages, and protect children's teeth.
'But my mission-led government will always do more than fix the basics. We will reform the dental contract to rebuild the service in the long-run, so NHS dentistry is there for all who need it.'
Universal access
The news was welcomed by Toothless in England, a campaign group advocating for 'an NHS dentist for everyone'.
Founder Mark Jones said: 'We welcome today's announcement from the Labour Party. It is admirable that the dental crisis is being acknowledged, as is the reality that patients are suffering as a result of being unable to see a dentist on the NHS.
'We would like to see more detail from the Labour Party, because at first glance these steps won't fully address the problems caused by decades of government mismanagement. It would be a good idea to begin with them accepting in full the recommendations made in the recent report that the House of Commons Health and Social Care Committee released after conducting its inquiry into NHS dentistry.
'We will continue to advocate for universal access to NHS dentistry, and we are willing to hold discussions with Labour or any other political party aspiring to form the next government.
'The dental crisis cannot be resolved by top-down directives without first considering the demands of patient-led campaign groups and organisations. Failing to do so merely results in the same mistakes being repeated over and over again.'
What are your thoughts? Please email [email protected].
---
Follow Dentistry.co.uk on Instagram to keep up with all the latest dental news and trends.