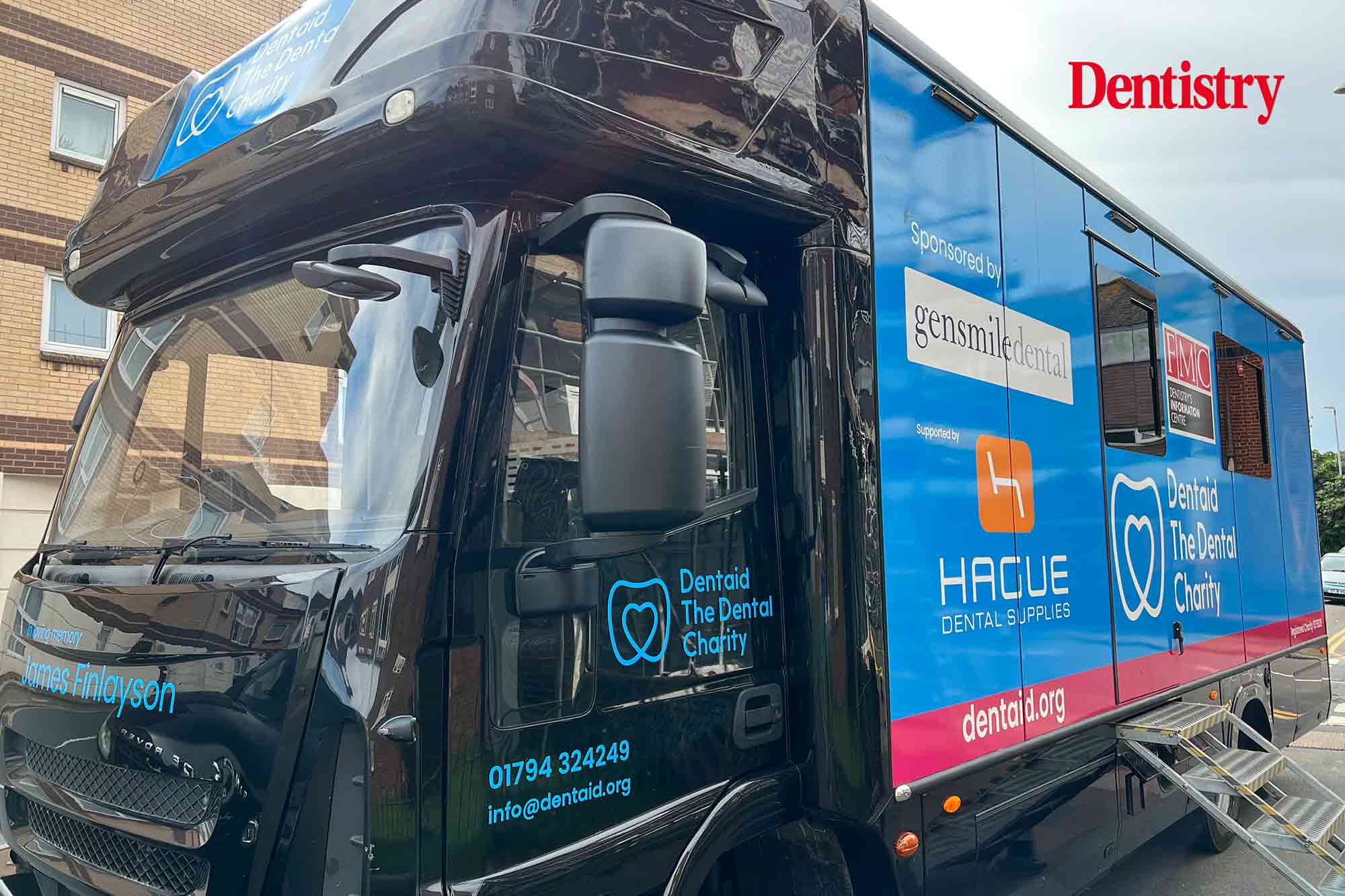 Dentaid has unveiled its new mobile dental unit after FMC's founder, Ken, trekked the Camino to raise funds for the charity in memory of his son, James.
Dentaid The Dental Charity's newest mobile unit has been provided thanks to support from Gensmile Dental, Hague Dental Supplies and FMC founder Ken Finlayson who completed the Camino Trek in memory of his son, James.
The unit is dedicated to James who died last August at the age of 25. Ken raised more than £56,000 by hiking through northern Spain to Santiago del Compostella Cathedral.
This comes after Ken's fundraising for Dentaid in 2022 when he climbed Mount Kilimanjaro to help fund a charity dental unit in memory of his wife Kimberley, who died from COVID-19 in 2020.
Urgent need
This vehicle has been used for more than 50 charity dental clinics since March 2023, benefitting more than 500 homeless and vulnerable people.
'All of us at FMC/Dentistry are delighted to get another Dentaid mobile dental unit on the road to help those less fortunate get access to dental care they urgently need,' said Ken.
'This particular vehicle is called "James Finlayson" and is dedicated to my son who tragically died last year and joins "Kimberley Finlayson" a vehicle that we managed to get on the road last year to honour my wife, James's mum, who was one of the first Britons to die of COVID-19.
'It's great to see such great work being carried out in James and Kimberley's memory.'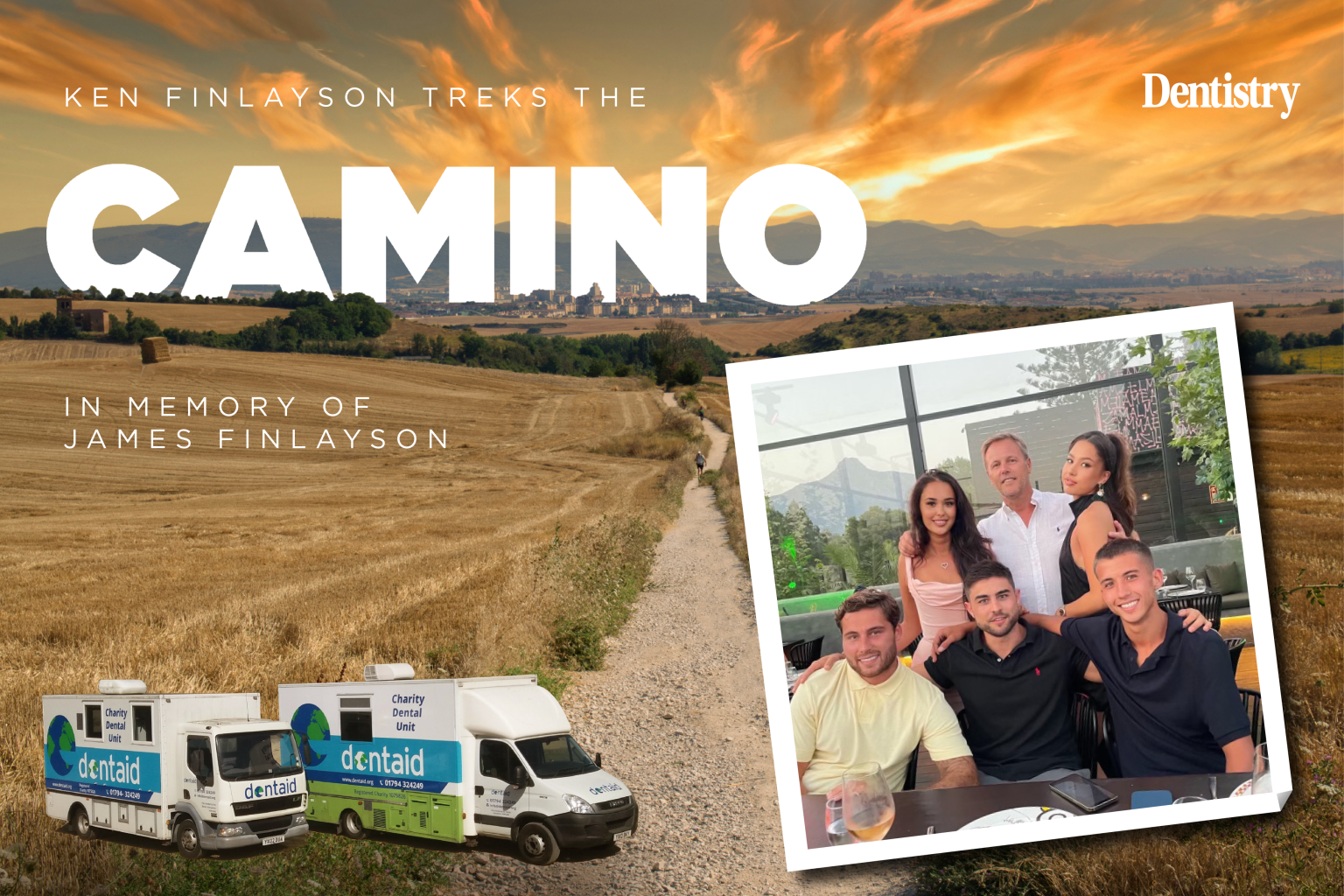 Vulnerable groups
The dental surgery on wheels will visit community buildings, soup kitchens, hostels and drop-in centres with volunteer dental professionals offering emergency treatments, oral cancer screening and dental health advice.
Patients will include people experiencing homelessness, survivors of abuse, people living with cancer, families in poverty, fishing communities and refugees and asylum seekers who struggle to access dental care.
The charity dental unit will be used across the UK and the first patients have been on board at clinics in Bournemouth and Eastbourne.
'We are very aware of the need for better access to oral health advice and dental care particularly for vulnerable groups,' said Simon Turton CEO of Gensmile Dental.
'We think that Dentaid's work has real impact and this partnership gives our clinicians and dental nurses the chance to volunteer too. As a company we want to give back to society and this unit and the work it will carry out are very impressive and will have long-term benefit.'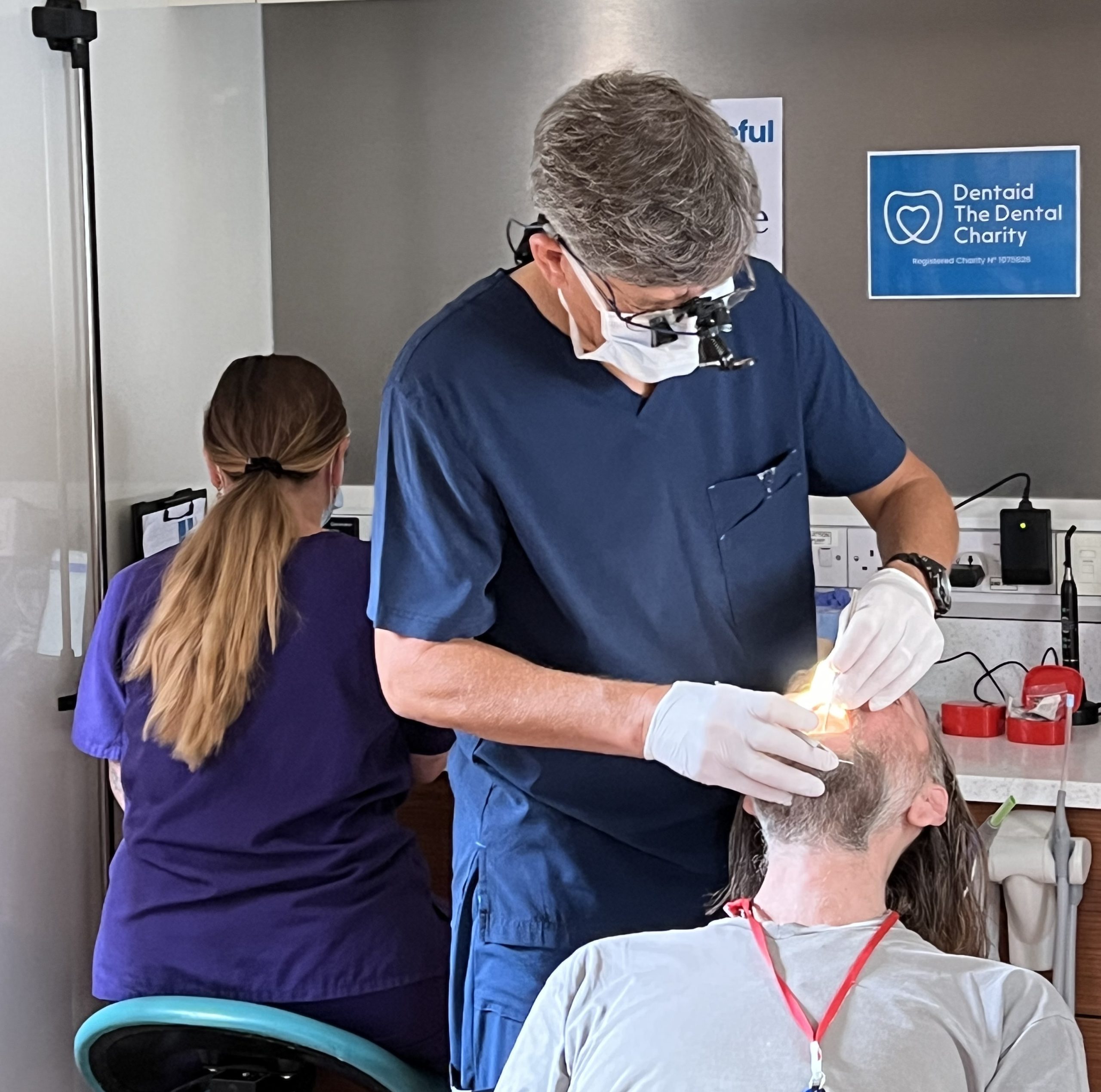 Important charity
Hague Dental Supplies provided and also fitted the dental equipment. It has also supported Dentaid's work by completing a sponsored Yorkshire Three Peaks Challenge.
'Hague has a long history of engaging with the communities in which we operate, delivering on our purpose to use our resources to do good,' said marketing manager Riaan Visser.
'We commend Dentaid on their work and consider it an important charity for our industry.'
Dentaid CEO Andy Evans said the mobile clinic will help to tackle the 'growing need' for Dentaid's services.
'We are humbled by all those in the dental profession who have helped us to get this new charity dental unit on the road, delivering care for the hardest-to-reach in our communities,' he said.
'We constantly receive more requests for our help and this vehicle will help us meet the growing need for our services.
'I think what we do is very tangible – we're out every day providing dental care for people living in very difficult circumstances and dentistry can play an important role in helping them move forward in their journeys.
'We are sure that our volunteers will enjoy providing dental care in this new surgery and we'll have lots of very grateful patients who will be out of dental pain and able to smile once more.'
---
If you would like to volunteer or fundraise please visit www.dentaid.org.