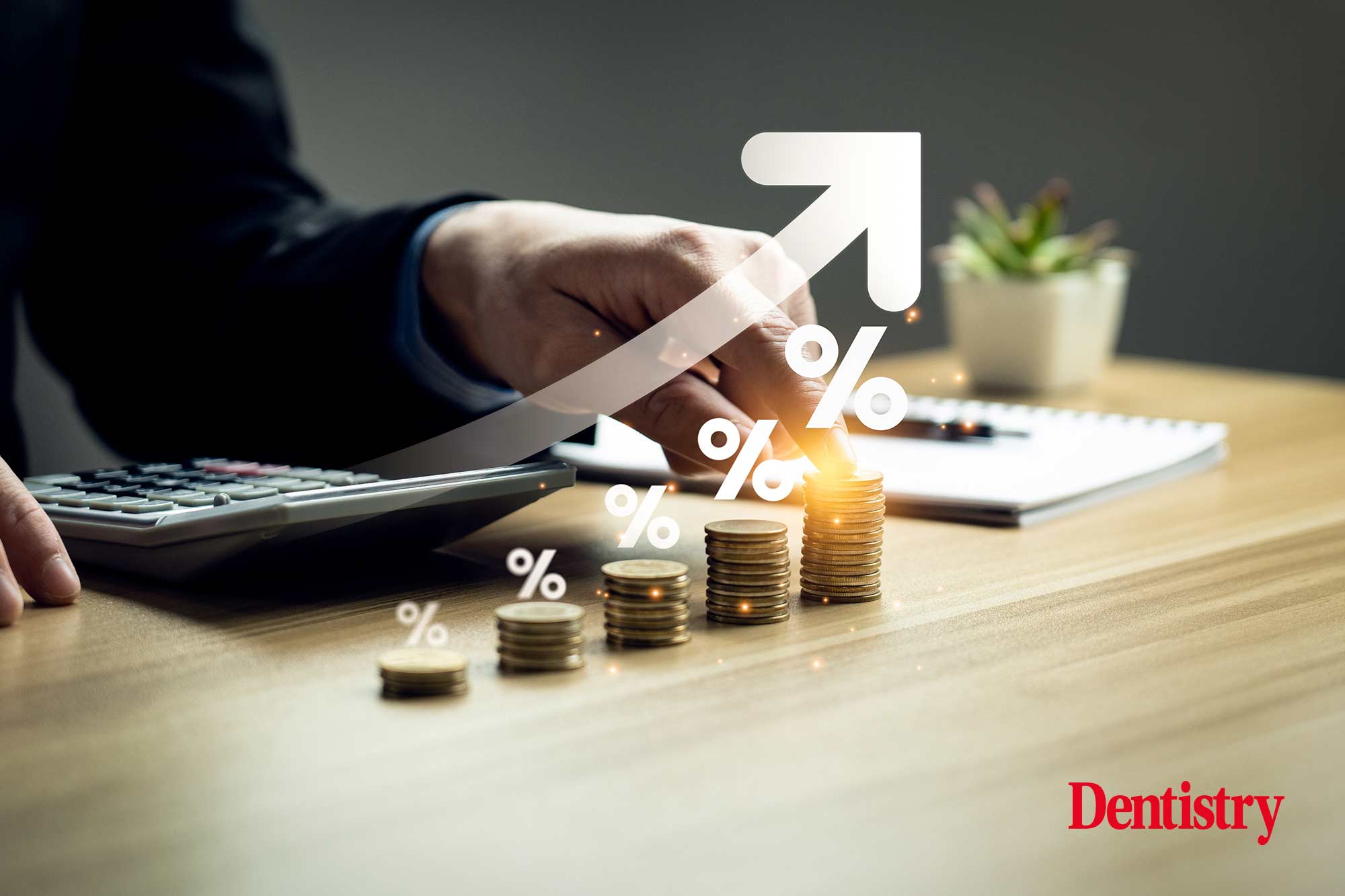 The Bank of England has announced that there will be no change to interest rates – but what does this mean for dentistry?
Revealed today, interest rates will be left unchanged at 5.25%.
This comes after a majority vote of 5-4 by the Bank of England's Monetary Policy Committee (MPC) – the most narrow margin possible.
This 'surprise move' follows new figures which showed a slowdown in UK prices in August.
Up until now, the interest rates had increased 14 times in a row to combat the effect of inflation. This lead to both higher saving rates and an increase in mortgage payments.
Following this vote, Andrew Bailey, Bank of England governor, said: 'Inflation has fallen a lot in recent months, and we think it will continue to do so.
'But there is no room for complacency. We need to be sure inflation returns to normal and we continue to take the decisions necessary to do just that.'
Some experts believe that this decision is a 'turning point', raising the prospect of an end to interest rate rises.
But how will this impact dentistry?
A pause for breath
Neil Richardson is the dental regional manager at Wesleyan Financial Services. He said: 'Dentists should be buoyed today with the news that the MPC have held the Bank of England base rate at 5.25% on a narrow 5-4 votes majority. The decision to hold the rate at its current level ends the run of 14 successive increases.
'Earlier in the week it had looked certain that rates would rise again to 5.5%, but the surprise announcement of a fall in inflation in August yesterday has proved enough to sway the MPC decision makers.
'Although, it should be noted that the vote was won by the tightest possible margin, and a pause for breath this month does not rule out future rises being possible. Ultimately, the committee will wait to see if inflation continues to fall, and it may take more action to increase rates should inflation not fall as quickly as it would like.
'While this will still mean those dentists paying variable interest rate loans on their homes and practices can be dealing with eye-wateringly high repayments, there is a sign that optimism over lower interest rates being a realistic prospect in future is starting to trickle through to the residential mortgage market, with many lenders tipped to be on the cusp of lowering their current offered rates.'
---
What are your thoughts on the interest rate news? Email [email protected]
Follow Dentistry.co.uk on Instagram to keep up with all the latest dental news and trends.