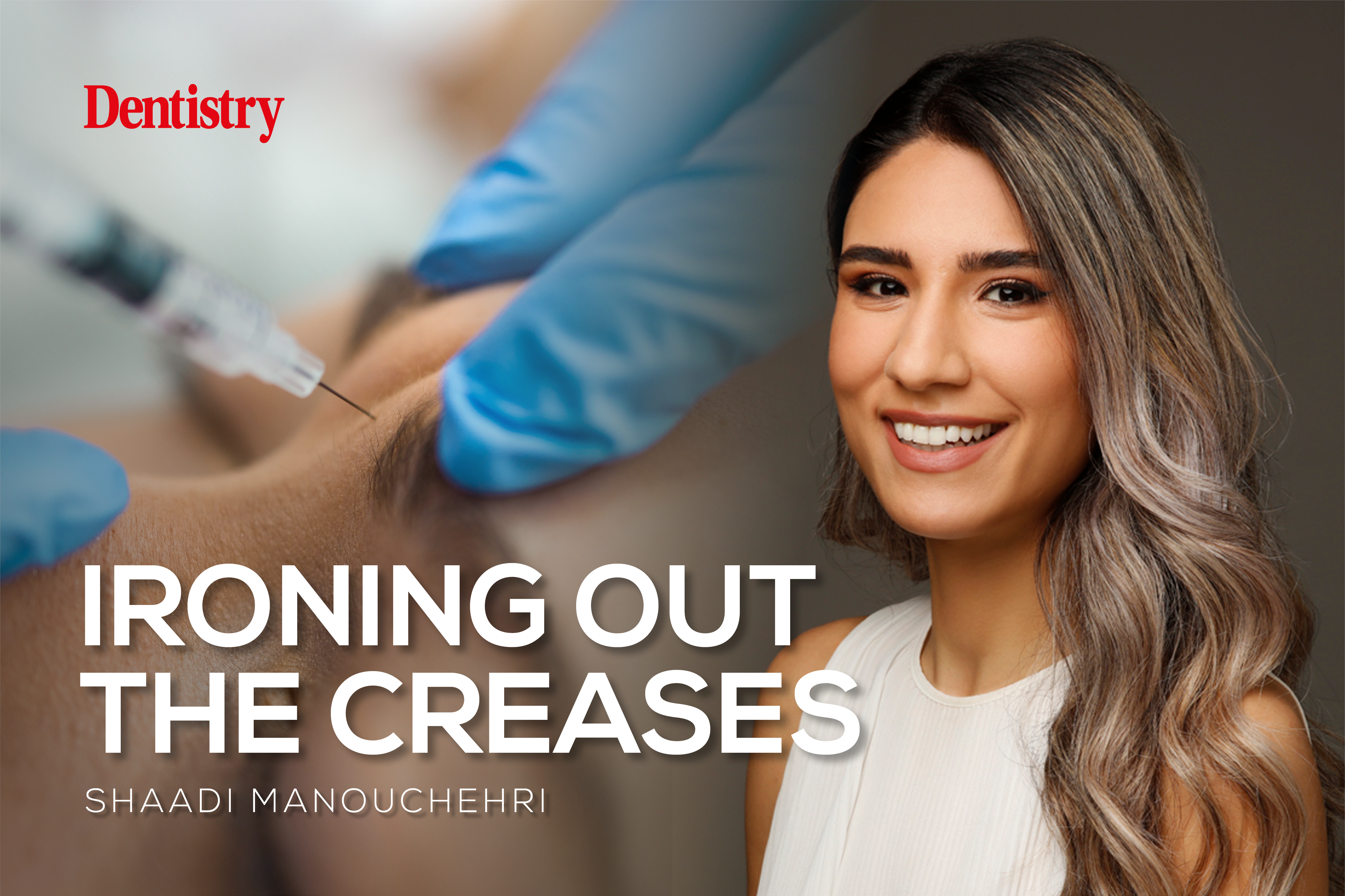 In her latest instalment of Ironing Out the Creases, Shaadi Manouchehri details how to treat a gummy smile using neuromodulators. 
A gummy smile, which is defined as >2mm of gingival display on smiling, can be due to increased vertical proportions or hyperactive lip elevator muscles. In some cases, surgery may be the ideal solution to address the gummy smile. This is particularly true where there is an underlying skeletal discrepancy.
In cases of hyperactive lip elevator muscles, we may be able to use a neuromodulator to relax the muscles and reduce the appearance of the gummy smile.
This is an incredibly effective treatment and when applied to the correct cases, can yield life changing results with minimal downtime and discomfort for the patient. Considering the alternatives to this treatment may be surgery or surgical crown lengthening, patients are often quite happy to opt for this treatment instead.
Combination treatments
If patients wish to maintain the desired effect, we would usually recommend repeating the procedure approximately every three to four months depending on the activity of the muscles.
As a result of the overactivity of the lip elevator muscles, deep nasolabial folds can form over time. Patients may present with this complaint alongside the gummy smile.
In such cases we can use a combination of botulinum toxin to relax the muscles and dermal fillers to soften the nasolabial folds. Please see below photos as examples.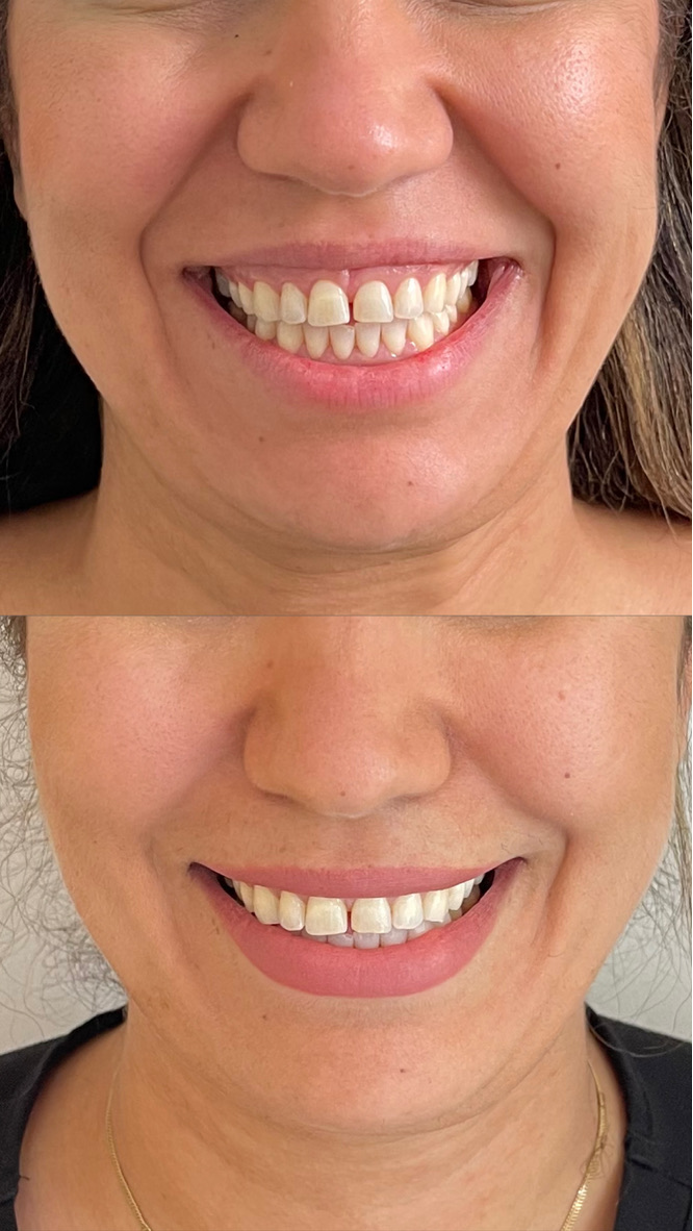 Treatment success
The nasolabial fold transformation is immediate whilst the botulinum toxin will take approximately two weeks to take full effect. Results here are shown approximately two weeks apart.
Whilst treatment of the muscles may need to be repeated every three or four months, the dermal filler is likely to last longer. The results are likely to last six to twelve months depending on the individual.
Training the aesthetic eye and correct case selection will also determine the rate of success with such treatments.
To find out more about London School of Facial Aesthetics visit our website www.thelsfa.com or email [email protected].
---
Read more Ironing out the Creases columns:
Follow Dentistry.co.uk on Instagram to keep up with all the latest dental news and trends.