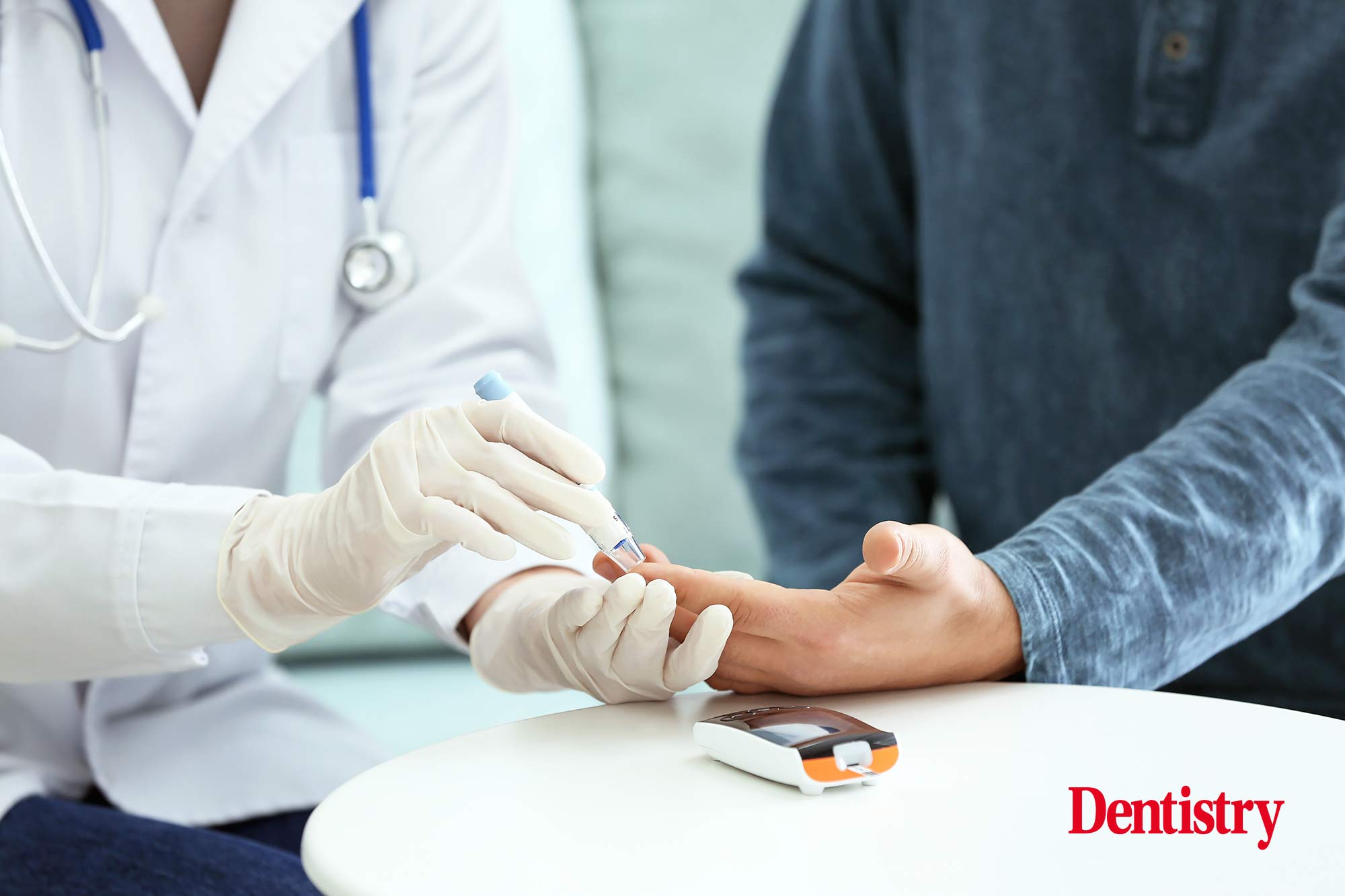 Tens of thousands of people living with early onset type 2 diabetes in England will receive more intensive and targeted care as part of a new NHS programme.
Called T2Day (type 2 diabetes in the young), the programme will help around 140,000 people aged 18-39 to better manage their diabetes. It will provide extra one-to-one reviews as well as the option of new medicines and treatments where necessary.
It will also provide additional tailored health checks from healthcare staff and support with diabetes management, such as blood sugar level control, weight management and cardiovascular risk minimisation.
The £14.5 million initiative will be rolled out by local health teams to both minimise the risk of these people developing health complications and to support a reduction in health inequalities.
This is the first national, targeted programme for this high-risk group of people.
Dentistry's top stories
'Big step forward'
Professor Jonathan Valabhji is national clinical director for diabetes and obesity. He said: 'Type 2 diabetes in people under 40 is a growing problem globally – England is no exception, meaning there is an ever-increasing challenge for the NHS.
'We know this age group is least likely to complete vital annual health checks but we want to ensure people are able to manage their diabetes well and reduce the risk of serious complications, which is exactly why we have embarked on an ambitious initiative called "T2Day" (type 2 diabetes in the young).
'The programme will provide targeted intervention for each person under the age of 40 living with type 2 diabetes, including additional reviews focused on completing proven diabetes care processes, managing blood sugar levels, weight management, preparation for pregnancy, and supporting any unmet psychological or social needs.
'We are delighted to roll out this initiative, which we hope will be a big step forward to improving care in this high-risk group of individuals.'
---
Follow Dentistry.co.uk on Instagram to keep up with all the latest dental news and trends.