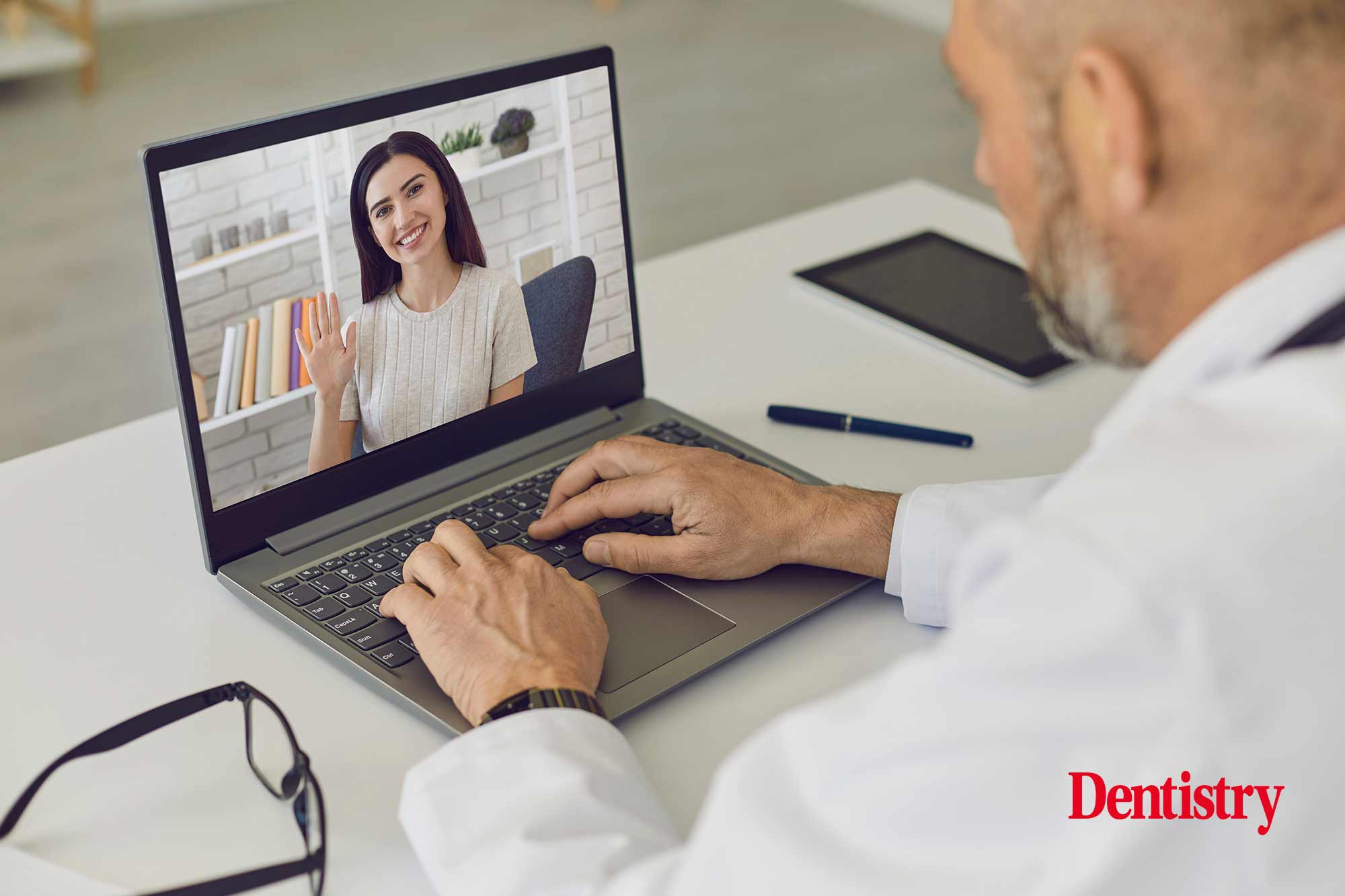 Khad Shah discusses the benefits of teledentistry and how practices can use virtual appointments in dentistry.
The COVID-19 pandemic led to numerous lockdowns across the globe. Countless industries left offices redundant but many workforces still intact working from home, and some even over performing.
Healthcare, particularly dentistry, came to a standstill due to the majority of our clinical jobs requiring dental surgery equipment and face to face contact with patients.
During the pandemic there was a rise in demand for telemedicine with virtual dental appointments made necessary due to lockdown measures. England and Scotland have continued with remote and hybrid working patterns according to data from the Opinions and Lifestyle Survey (OPN).
When asked in February 2022 the survey found that more than eight in 10 workers who had worked from home during the pandemic planned to continue with hybrid working.
Alongside this shift in some of our patients' working patterns, how will dentistry respond? This article aims to explore the benefits and scope of remote working with virtual appointments in dentistry.
Advantages
Time efficiency
Offering virtual appointments in dentistry can offer significant advantages in accessibility and convenience for patients. This shift in our industry can offer patients residing in remote areas or with limited mobility the chance to receive high quality and specialised dental care, without needing to travel. Furthermore, this change can improve time and cost savings for both patients and dental professionals alike.
This valuable time patients would have otherwise been spent commuting and waiting in the clinic can be utilised more efficiently. With improved efficiency dental professionals can streamline their work with better control over their schedules and ultimately improve access and availability for patients.
Patient engagement and education
The chance to reach patients from the comfort of their own environments could increase patient engagement and dental education. The Research Institute of America  found online learning increases rates of information retention.
With the majority of dental diseases being preventable with excellent patient compliance, motivation and ultimately education, we should look to utilise this method of communication.
It would also enable dental professionals to use visual aids such as digital imaging and visuals to effectively communicate treatment options, tooth conditions and preventative measures. This communication style may suit some patients and lead to better engagement and understanding of their oral health alongside active participation in decisions and discussions.
Technology advancements
Dentistry has welcomed certain new technologies with open arms such as intra oral cameras, digital scanners and tele-dental software. Alongside AI's introduction into the dental world with orthodontic systems, radiograph software and clinical note taking, it has the potential to improve patients' trust in dental professionals, their diagnoses and treatment planning.
Furthermore, there are now AI- powered systems that utilise machine learning algorithms in conjunction with bodily fluids or clinical data. These systems can assist in analysing disease, treatment patterns, early case detection alongside oral and general health insights.
Combining the expertise of skilled dental professionals with technological advancements, we can provide patients with improved accuracy, valuable insights and even early risk assessment whilst working remotely.
Home screening
Alongside technological advancements home testing has emerged in healthcare, allowing self-monitoring and assessment of patients oral and general health remotely. In application to dentistry these tests can provide valuable insights to common dental concerns such as oral cancer, plaque identification and more recently gum inflammation, halitosis and chronic tooth decay.
With the growing demand for an element of remote dentistry, home kits can provide patients and clinicians with personalised insights on health. The literature has long supported the idea that oral and general health can be rooted in your oral microbiome. Of particular significance, it has been demonstrated that saliva-based biomarkers can be used to differentiate between health, gingivitis and varying degrees of periodontitis.
Following the science, saliva testing is revolutionising the way oral health is assessed, diagnosed and monitored. Saliva tests can detect various biomarkers, providing valuable insights into the presence of dental diseases such as caries, gum disease and oral infections.
Additionally saliva testing can provide insights into systemic health such as diabetes, cardiovascular disease and others.
Through this testing as dentists we can gain early case detection, remote monitoring, and accurate benchmarking of required care and personalised advice. Furthermore, these results can empower patients to be proactive towards their oral health management and seek timely professional intervention if needed.
Conclusion
Improvements in technology will open more doors than just remote working and virtual appointments within healthcare. Alongside the advantages, we will come across new ethical dilemmas and pitfalls.
As home testing options expand, it is poised to become integral as a complementary tool, to promote preventative, holistic dentistry. As an industry, upskilling to meet the demands of technological advancements with a focus on excellent patient centred care should be a recipe for twenty first century dental care.
The future of dentistry will always involve in person human interaction, not only due to the nature of our clinical work but due to the importance of building a rapport with our patients and the need for tactile diagnosis and treatment.
However, the siloed nature of dentistry cannot remain. I have high hopes advancements in technology and saliva testing will improve inter-professional collaboration for better quality patient-centred care.
---
Follow Dentistry.co.uk on Instagram to keep up with all the latest dental news and trends.