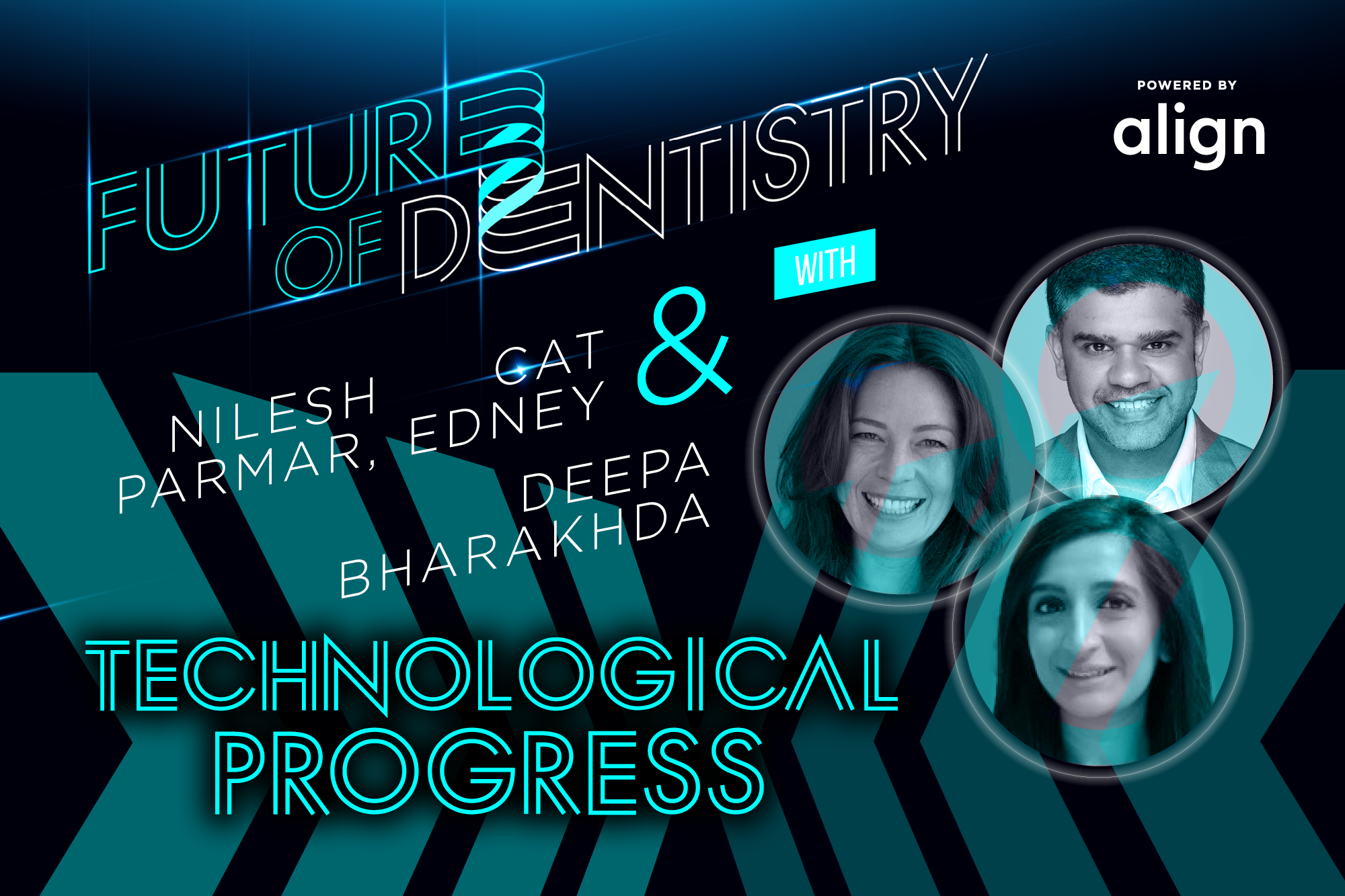 We hear from a dentist, dental therapist and dental technician about what their next piece of technology will be for the dental practice. 
Cat Edney, dental therapist
As dental therapists, we don't often get the opportunity to really be at the forefront of tech. I enviously watch on as colleagues make use of CAD/CAM technology for precision planning and indirect milling of restorations.
However, I do think I've been incredibly fortunate to really make the use of tech that is available to me: from ergonomic refractive loupes to incredible 5D Niri tech on my Itero scanner. I've found that, for me, the magic of technology is how it improves my ability to communicate with my patients and educate them.
Patients seem far more open to accepting my recommendations when they can really visualise the situation they are in. I've been using my DSLR to convey my message for a number of years – it's become a matter of course that every patient has photographs.
Equally, using the Itero scanner has opened up the opportunity to co-diagnose with both patients and colleagues thanks to its helpful digital tools.
Smart move
My next move is likely to be investing in another tool that assists with exceptional communication with my patients. Looking objectively at my consultation process, the one part that is not digitally explained is the radiographs I take.
I feel that with emerging technology, we can use AI to assist reporting. This could be a really smart move to help educate my patients and let them see what I see when we look at their images.
I've been watching with interest at Pearl AI – their technology helps by pointing out features on radiographs such as caries, bone loss and restorations.
It's helpfully colour coded and even gives you an approximation of how much bone loss there has been. This kind of tech not only educates my patients but gives me the peace of mind of a second opinion at my fingertips.
Deepa Bharakhda, dental technician
Dentistry is constantly evolving with increasing digitalisation. We as dental professionals can increase our efficiency by changing from analog protocols to digital workflows, helping to improve patient care.
One piece of equipment that I would love to have in the lab is a Progra Mill PM7 from Ivoclar.
The CAD/CAM system allows you to mill wide variety of materials (wet/dry) and produce digital dentures that can be designed on a software (3shape/Exocad and many others). They can be milled out using one blank disc, the base and teeth, with a touch of artisan hand to make them look natural.
This helps to cut time on appointments and if ever a patient needs a new denture, it can be milled out again from a touch of a button. The milling machine can also be used for milling out splints, abutments, ceramics and veneers. It is also useful for both prosthetics and crown and bridge department.
The process becomes seamless when practices have intraoral scanners installed to help them take oral scans to send to labs, which can be used to design restorations. The future is definitely digital!
Nilesh Parmar, dentist
I think most well established dental practices should have already had a consistent amount of reinvestment  into the practice, especially for purchasing of capital equipment.
The tax incentives for that were fantastic – it was 130% relief between April 2021 and March 2023. Most forward thinking practices should be pretty up to date and have the high end tech in place already. We're talking significant items such as scanners, digital X-rays, OPG/ 3d CBCTs –  these are all a necessity for a modern day dental practice
In terms of where my practice is with future purchases, I would say we're actually focusing more on the smaller things now. It's using technology and the smart tech that we use in our homes on a daily basis, and trying to bring that into the dental practice to make our lives easier.
We are looking for contributors for our Future of Dentistry campaign! Email [email protected] to get involved.
Read more Future of Dentistry articles here:
---
Follow Dentistry.co.uk on Instagram to keep up with all the latest dental news and trends.