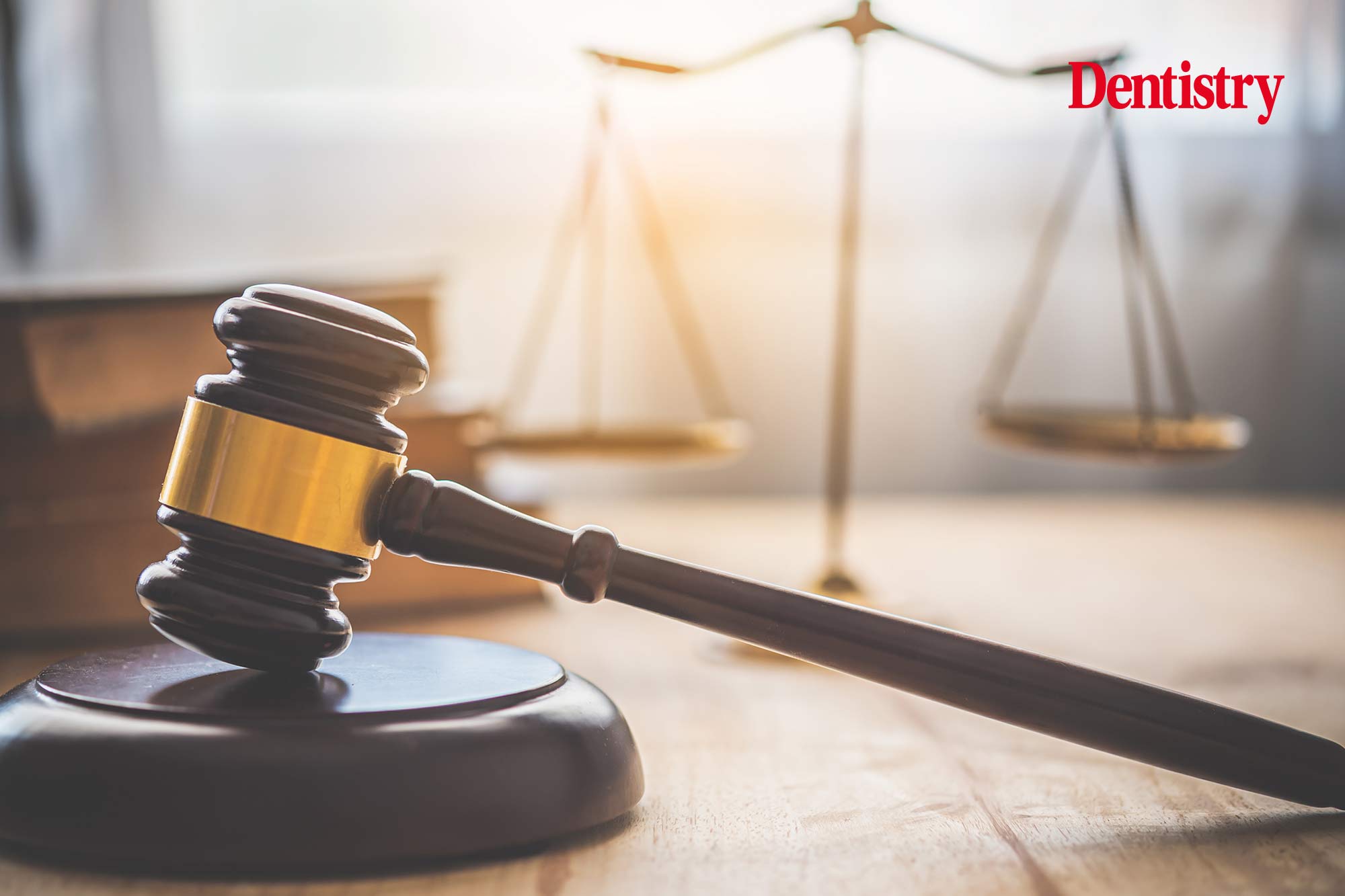 Neel Kothari discusses the 'several issues' that the General Dental Council (GDC) versus Williams case raised, and questions whether it has become too risky to work within the NHS.  
By now, you may have heard of the case of General Dental Council (GDC) versus Williams, where Ms Williams appealed and overturned the GDC's decision to erase her from the register, preventing her from working as a dentist.
Central to this case was the issue of charging NHS patients top up fees for supposedly 'private' crowns and whether the registrant acted dishonestly by knowingly carrying this out.
This case has deeply resonated with many in the profession who could easily envisage themselves in the same position. While many of us know charging private top up fees is considered playing with fire, it's not entirely clear why newer members would specifically know this or how the GDC could determine the difference between an honest mistake and an act of dishonesty.
Without going into the minutia of the case, both the High Court and Court of Appeal have come to the stark conclusion that the GDC acted without fair or due process and that the findings of dishonesty should never have been made.
Should the GDC be acting on behalf of NHS England?
During the proceedings, all parties agreed that the NHS regulations are unclear, with the GDC's own barrister, Ms Johnson, conceding that the Contracts Regulations could have been better drafted and that the PCC's confidence that the position they set out was clear 'may have been misplaced'.
This is an astonishing admission from the barrister of an organisation who is seeking to rigidly enforce NHS regulations while simultaneously accepting that they are unclear.
This raises several issues. If legal experts can't agree on how the regulations should be interpreted, what chance do we have as dentists? Is it even possible for the GDC to determine an act of dishonesty with NHS rules being so unclear? And why exactly is the GDC acting on behalf of NHS England over what is a contractual issue that they are not a party to?
Some of our more mature readers may recall the GDC standards changing in 2013 and, in doing so, substantially expanding their regulatory remit. It has never sat well with me that they chose to introduce terms 1.7.2, 1.7.3 and 1.7.4 that compel registrants to abide by NHS rules and regulations.
For the avoidance of doubt, I'm not advocating unethical behaviour, but rather suggesting that the correct policing of the NHS contract ought to be through the courts and enforcement of contract law as opposed to our professional regulator.
Fundamentally unfair
There are several problems with the GDC acting in this manner. Firstly, the GDC isn't orientated to draw conclusions over how to interpret NHS dental rules and regulations.
Further, the regulations aren't entirely designed for the benefit of patients or to protect patients as per the GDC's concern. They fundamentally represent a commercial arrangement between the government and dentists and a breach doesn't necessarily have a negative consequence for the patient – as the judges have found in this very case.
Finally, the GDC is funded by registrants, raising the obvious question: why should registrants pick up NHS England's substantial legal fees? This isn't just fundamentally unfair, but indirectly allows the failings within the NHS dental contract to continue as the contractor (NHS England) is effectively shielded from consequence.
Unarguably, this verdict is an absolute embarrassment for the GDC, which for years has been enforcing what looks like non-existent regulations. It is now almost certain that NHS England will have to scramble to put together a hasty response as a matter of urgency, as the implications of allowing top up fees have the potential to completely change the way NHS dentistry is performed.
Is it too risky to work within the NHS?
All of this must be little solace to Ms Williams and other registrants who may have gone through years of mental anguish and psychological torture, having to defend themselves against a regulator intent on going after them for dishonesty while having absolutely no reason to do so.
As a profession, we owe a debt to Ms Williams and her family for having the courage to take this further and not simply accepting what they know to be egregious.
But let me be clear: vagaries within the NHS regulations are well established and have been for quite some time.
Despite this, there has been little to no support for registrants who are placed in the most impossible position of having to wade through a myriad of incoherent regulations, doing what they can to make a flawed system work, but risking their registration in the process of doing so.
This is simply not good enough and will no doubt force many dentists to ponder – is it too risky to work within the NHS?
---
Follow Dentistry.co.uk on Instagram to keep up with all the latest dental news and trends.