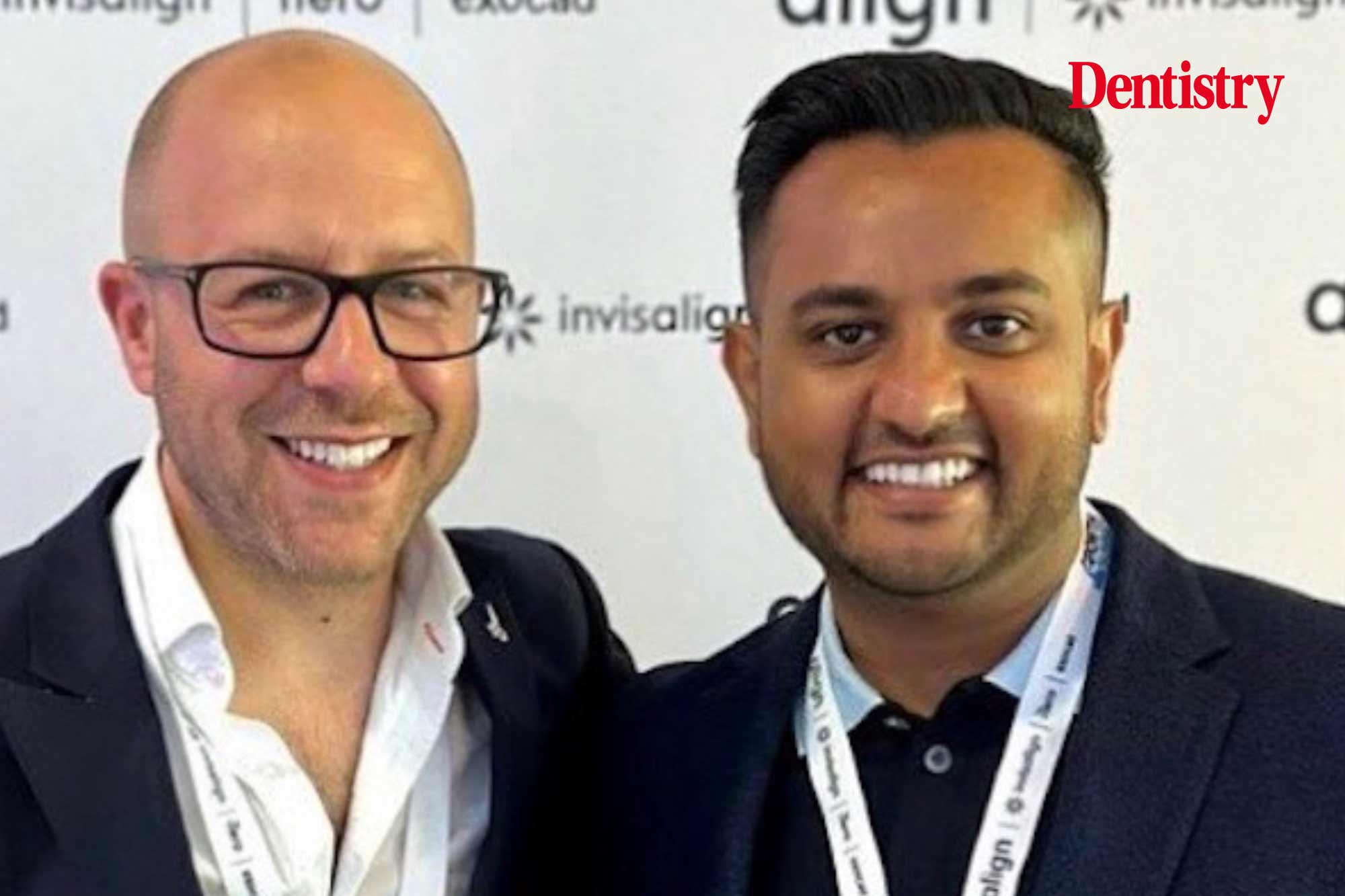 Utilising an intraoral scanner in the consultation setting is now an essential skillset which Marcos White and Kunal Patel teach in a practical new TCO training program.
Earlier this year, Dr Marcos White, digital dentistry expert, launched a two-day Digital TCO Masterclass.
The success of this prompted him to expand and roll it out to new locations. He will be starting with Manchester and London in October 2022.
He has now joined forces with Dr Kunal Patel, also a prominent opinion leader for digital dentistry and intra-oral scanning.
As such, they will be offering delegates expert knowledge from two different perspectives. This knowledge will cover how to perfect the patient consultation and make the most of digital technology.
Two perspectives
Both clinicians concur that the use of treatment coordinators, combined with the power of the intra-oral scanner, is critical in ensuring a successful business model.
Therefore, this masterclass – which is sponsored by Align Technology – will be an opportunity to share their learnings. They will help delegates combine proven and efficient consultation workflows with a dedicated treatment coordinator in mind.
Delegates are offer ground-breaking apps, hacks and technologies, along with consultation scripting, checklists and scoring sheets. These will help them implement their new skills back in clinic.
In addition, both doctors share details of systems and processes to allow the efficient handling of enquiries, sales, planning and consent efficiently.
Both will reiterate the importance of working with a TCO to create their practice's automated 'consultation department'. In addition, to make their digital scanner repay its investment many times over.
'There is no reason why other practice owners cannot replicate our experiences'
Dr Marcos White  said: 'Kunal has been incredibly successful and the fact that he currently owns 16 Itero scanners, with one in every dental surgery and treatment coordinator room, is testament to how well his business plan is working.
'For my part, investing in my very first Itero triggered a 33% increase in revenue in the first 12 months. My revenues trebled in the six years since going digital, two of those were through the global pandemic.
'Our respective successes are can be attributed to systems, processes and talented staff, including treatment coordinators, who we could not do without. There is no reason why other practice owners cannot replicate our experiences in their own clinics.'
Principals, business owners, practice managers and treatment coordinators attending the two-day masterclass can learn how to implement Marcos and Kunal's proven systems into their practices. This is at a cost of £500 + VAT per delegate.
---
To pre-register, please visit www.digitalgrowthprogram.com/live-events for full details.