Sendoseal MTA – root canal sealer
We hear from Richard Kahan about the latest root canal sealer – Sendoseal MTA – and his experience using it.
Sendoseal MTA is a root canal sealer that permanently seals the root canal.
The sealer is also bio-compatible and MTA-based, which mean it sets by absorbing moisture in the root canal.
With its high pH value (pH10-12) Sendoseal MTA has an excellent antibacterial effect, which helps with the healing process.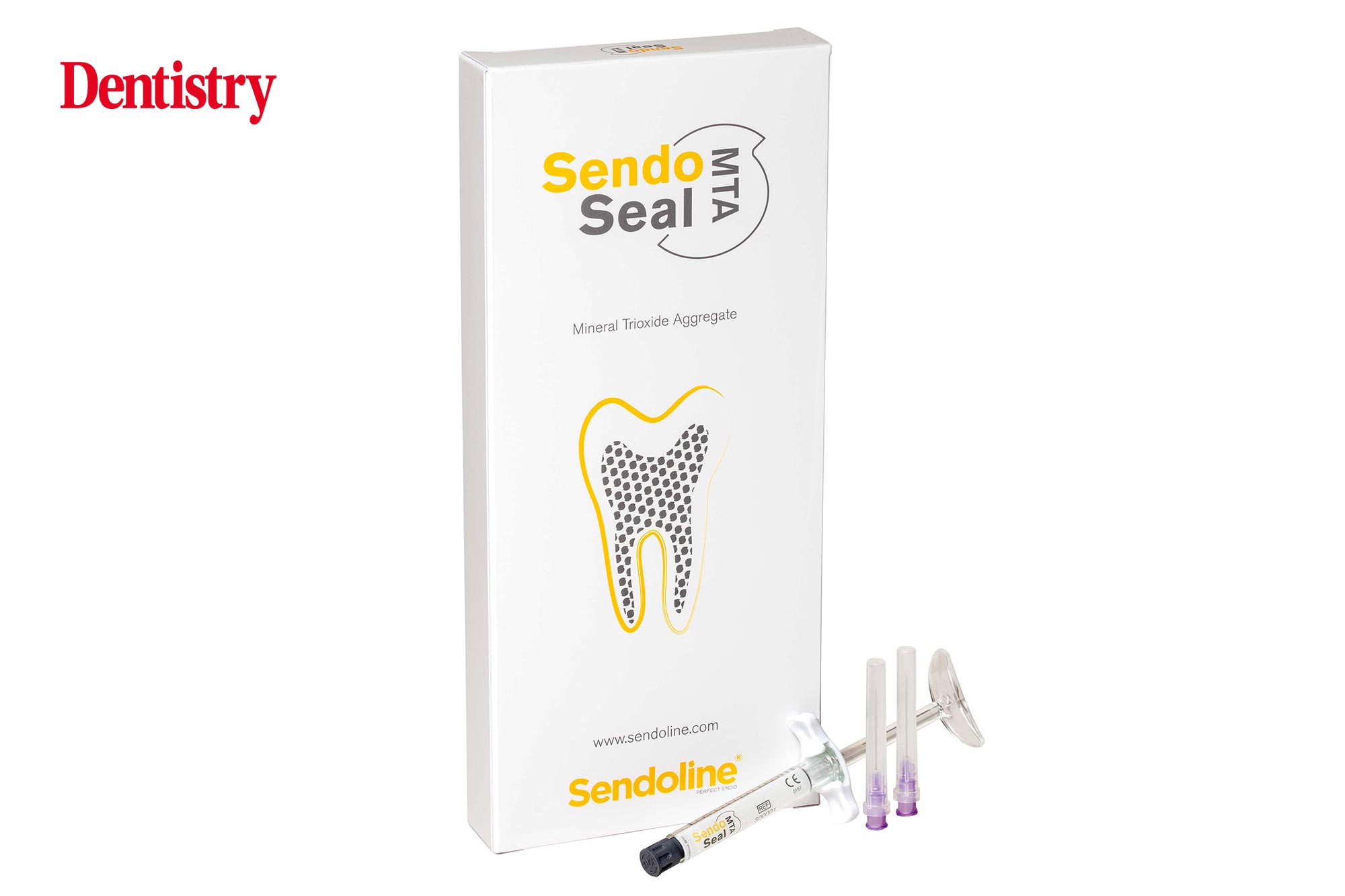 Sendoseal MTA
Simple application – Sendoseal MTA root canal sealer comes premixed in a syringe. You then apply the material directly to the root canal with the thin cannula. This therefore ensures smooth and simple handling. It also has an outstanding flowability, making it easy to fill the entire root canal.
Dimensional stability and hermetic sealing – studies show Sendoseal MTA has outstanding physical and biological properties. It is also dimensionally stable and shows very low solubility in contact with tissue fluids. This means the root canal remains sealed and protected against the risk of any new infection.
High radiopacity – Sendoseal MTA has a high radiopacity of over 8mm AI. This makes it easy to distinguish the root filling and assess the result of the X-ray.
Here, Richard Kahan, specialist in endodontics at Harley Street's Academy of Advanced Endodontics discusses the features that influenced him to make the switch to Sendoseal MTA.
---
More information, including a step-by-step how to use guide, and the instructions for use can be found here: campaign.directadental.com/sendosealmta-en.