Master restorative dentistry: discover the online course built for busy dental professionals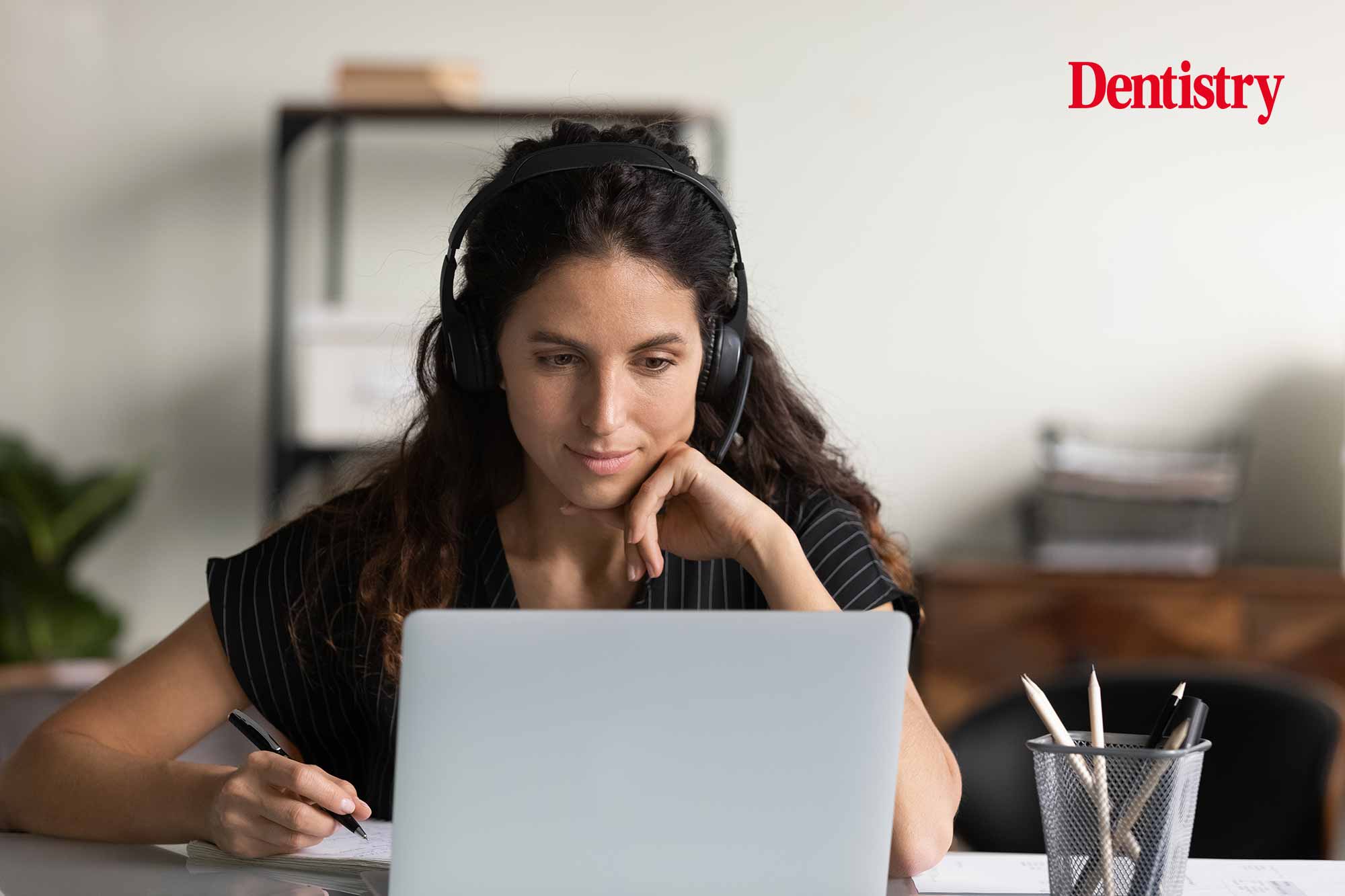 The University of Plymouth introduces its online MSc, tailored specifically for busy dental practitioners to carry out in their own time.
Dentists looking for ways to enhance their skills and further their career are often faced with one common obstacle – a shortage of time.
The University of Plymouth is tackling this challenge head-on with its latest postgraduate programme: the MSc in restorative dental science. Designed specifically with working dental practitioners in mind, the course is conducted entirely online and part time.
Study from any place, at any time
The flexible nature of the MSc restorative dental science programme means that dentists who join the course can study from anywhere in the world, at the times that suit them best.
All course materials are accessible online via laptop or mobile. This allows students to review their lessons from home or while on the move. Plus, we record all live webinars. So students who can't attend them can easily watch these sessions later.
As an additional form of support, we break the coursework down into manageable, weekly sections. This ensures students can schedule their studies around busy dental careers.
Learn from exceptional academics
The University of Plymouth's experienced academics and tutors leads the online MSc in restorative dental science.
Students can turn to academics for invaluable insights on dental diseases, complex restorative treatments, and more. There's also the opportunity to engage in real-time during weekly webinars.
Tutors support the day-to-day needs of studying a postgraduate course. They guide online learning activities, answer questions about modules, and help ensure that students can tackle their coursework effectively.
We fortify all these learnings through thoughtfully crafted assessments. These offer students the opportunity to receive detailed feedback from their academics. It will help build their critical understanding and overall expertise.
Develop new, advanced capabilities
Crucially, the MSc restorative dental science programme will equip dentists with the in-depth knowledge to go further in their careers.
Alongside teaching staff and their course mates, students will explore the science behind diseases of the teeth and hard tissues; how to assess and diagnose patients; periodontology and endodontics, removable and fixed prosthodontics, and much more.
In addition to expanding their understanding of the theories and evidence-backed processes behind the practice of restorative dentistry, students will learn how to interrogate their own work – gaining the self-direction needed to continue developing as professionals long after graduation.
---
To find out more about the MSc in restorative dental science – including entry requirements, course assessments, tuition payment plans, and more – get in touch with the university's course adviser team.