Facial Aesthetics 101 – the initial consultation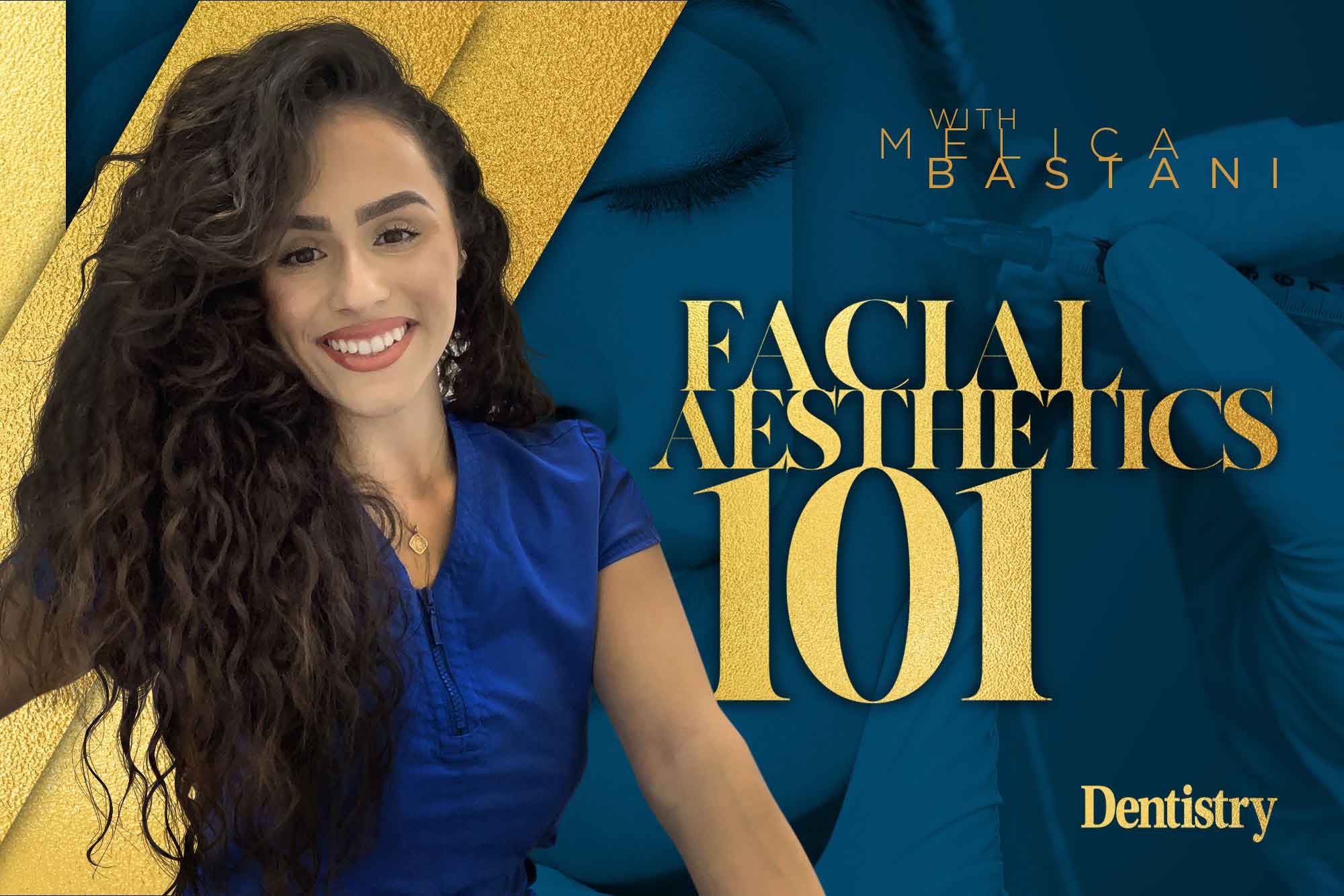 In the first of a regular column, Melica Bastani looks into the initial facial aesthetics consultation and the importance of managing patient expectations.
The pandemic has caused a record-breaking surge of demand for facial aesthetics. As the public become more 'treatment savy', they are realising that doing research and going to the right people for treatment will allow you to get the amazing results that everyone hopes for.
Initial assessment
Training with the right experts in the industry will allow aspiring practitioners to make the right choices for their patients depending on the desired outcome.
It's always important to remember that despite what the patient wants, we must measure the facial profile, discuss with the patient, and manage expectations as to what is achievable.
Most patients don't want to feel less confident after their treatment, let alone feel out of proportion; and at the end of the day, treating a patient leaves your trademark on them.
The best form of advertisement is word of mouth. So if the patient is happy with the result, and you're happy, then you have a win-win situation. And then that patient will return.
To get this outcome it is vital to consider each patient on a case-by-case basis. Everyone's facial proportions, shape and size is different. More importantly, you want to enhance what is already there, not completely change it.
If you assess a patient from a full-face perspective, you will very rarely go wrong.
This means considering other features surrounding the desired area of treatment and determining what is going to make that patient look and feel amazing.
Think of it this way – each cosmetic or aesthetics practitioner is an artist. You are therefore designing and creating beautiful results with a full and thorough assessment of this patient. This is where your discussion with the patient will then come in.
Managing expectations
Some practitioners worry that if they turn around and say 'no' it will detriment them more than the patient. But this couldn't be further from the truth.
Social media has a massive influence on patient expectations. So it's important to educate the patient that if they want a certain look, is it going to suit them? Does the patient look and feel good?
Usually, patients will respect you much more if you are able to say no to them. It's a massive indication that you know your stuff and you're not just saying something to earn money.
For the patients in the minority that have unmanageable expectations, they are not the clients for you. If they are unmanageable, they will also never be happy with the result.
Being thorough with the patient at the consultation phase is paramount. If you get it right, then most of the hard work is done and then that's when your artistic flow can happen.
Treatment planning
In my experience, it's best to start with the least invasive treatments. Not everyone is happy to do a full facial profiloplasty.
Usually during your consultation, you will have already discussed surrounding facial features that might need balancing to achieve a desired result.
So, start with what the patient has initially come in for. Then, depending on what the patient and yourself have agreed is the 'happy medium', you can go ahead and plan that.
I always recommend that if there are multiple areas of treatment for filler, do them together. This way the patient is not left looking out of proportion between appointments. They are able to see the fantastic results straight away post treatment.
For any toxin treatment, I recommend starting less invasive and minimal. With toxin treatment less is more.
Then bring the patient back for a two-week review. Check if the patient is happy with the outcome and if needed then top up on required areas.
Review
For filler treatment I would always book a three-week review to make sure the patient is happy with the results.
Patients always appreciate having you check in on them post treatment. It raises the standard and quality of the treatment knowing there is someone there to give them valuable aftercare.
It is also invaluable to be on call for your patients and have constant contact with them post treatment.
Some practitioners can very easily dismiss a patient for having normal after effects of aesthetic treatment. Blanching, reduced capillary refill, crusting and discolouration is not normal.
Whilst complications can happen under the care of any practitioner, it is also important to be able to identify signs and symptoms that are not normal and deal with any complications quickly, efficiently, and confidently. This is ultimately whats sets apart the good practitioners.
I personally use a mixture of forms of contact. Practice number, social media, or text.
Whether your treatment goes to plan or not, having this airtight aftercare for your patients is make or break for any practitioner.
Save Face recently reported that 80% of dermal fillers are carried out by people without any medical qualifications.
This is a shocking number and just goes to highlight how important it is to receive training from the right people.
You would never trust a surgeon who never finished medical school to carry out surgery. So why would you let someone carry out aesthetic treatment who doesn't know their way around your arteries?
---
Follow Dentistry.co.uk on Instagram to keep up with all the latest dental news and trends.