Will you shine in 2022?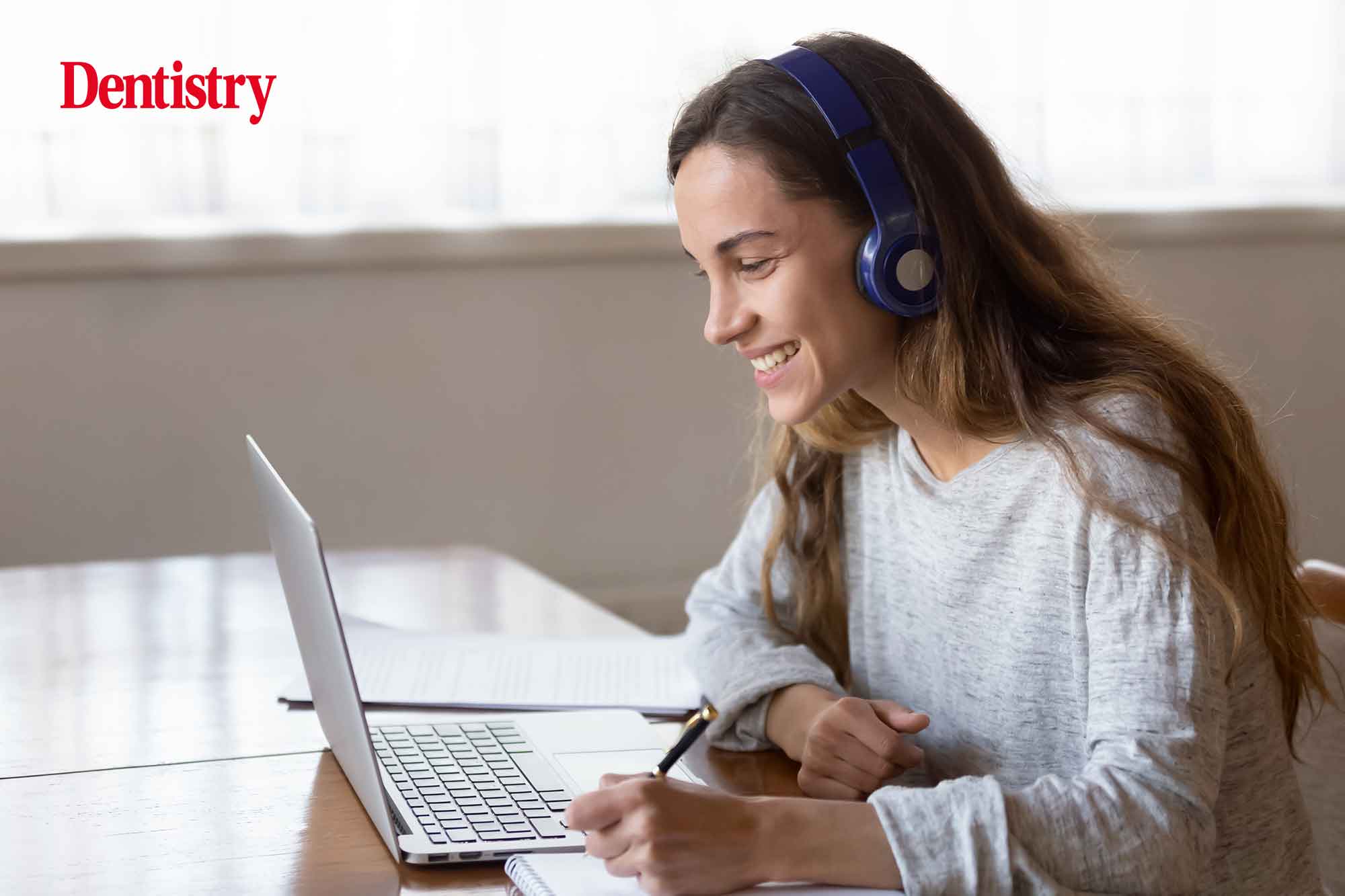 We hear from some of Smile Revolution's 2021 graduates and find out how the course helped them.
At the start the year many of us will take time to reflect on the obstacles and failed battles we have encountered in practice. And importantly, celebrate our successes.
The field of dentistry boasts an abundance of individuals who have pushed themselves to the limit this year. Other sectors could learn from the drive, enthusiasm, diligence and loyalty that everyone in practices have relentlessly demonstrated.
As 2022 commences, Victoria Wilson, who has been running the Smile Revolution business development course for dental professionals for over two years, has taken time to reflect and convey her admiration for all her past and current mentees who have continued to stay focused, excited and engaged in their quests to turn their oral health projects into tangible and meaningful undertakings for their respective communities.
They have achieved this despite significant challenges the pandemic has thrown at each and everyone of us.
Passion is the secret ingredient
She commented: 'I am in awe of my mentees' drive and potential.
'Initially most started out unsure that their business ideas would come to fruition. Let alone ever be seriously considered.
'They were humble from the start. Many were also probably lacking confidence and wary they didn't have what it takes to run a business project. Of course their backgrounds are very clinical.
'But they showed tenacity, determination and commitment. They attended every single course session and ongoing mentoring with a strong desire to make a difference.
'Their passion is so commendable. I think this really is the secret ingredient to their growth. It continues to be their focus, and is championed through their developments and growth.
'Months down the line, my mentees have new skillsets. They believe in themselves and in their ability to deliver oral health promotions in areas that take them out of their comfort zone. And they just love it.
'They undoubtedly enjoy working in practice. But the additional ventures they have chosen to undertake have brought out the best in them. They are shining examples of what you can achieve if you believe in a cause.
'The buzz they experience every time they manage to overcome a new obstacle and get a step closer to their vision is so rewarding for them. And for me as their mentor.
'It also highlights how important it is for dental professionals to step outside their immediate area of expertise and explore additional avenues.'
This year's highlights
'I could cite so many,' Victoria continues. 'But these are just a few of my highlights this year:
Jo Dawson has focused on campaigning for the adoption of healthy snacks in schools
Jo Downs is looking into performing artists and how oral health promotion can prevent issues that could impact on their profession
Ali Lowe has a particular interest in raising awareness of oral cancer and lip cancer
Jackie Whiteley is helping address the issue of oral health for people in nursing homes
Anne Powders has been looking at oral health promotion for African rural communities
Bee Power and Preetee Hylton are both exploring oral health with midwives and parents
One of the stand outs of the year has been Rachel Lawson. She has been developing a project for tackling another overlooked community – people in prison. Many prisoners have experienced substance abuse as well as neglecting their oral health.
'The scope of their projects has been so impressive. I am excited to see where they go next.'
Raising public awareness
Professional relations manager for Philips Oral Healthcare, Melanie Pomphrett, who sponsored Victoria's mentees explains, that many hygienists are interested in exploring different avenues to amplify the importance of good oral hygiene, but don't know where to start.
In a podcast discussion Mel, who is a dental hygienist herself, referred to her own issues with confidence and path to reach the stage she has. She also believes it is all about believing in oneself and about giving things a go.
Mel says: 'We are all brilliant in surgery and we all know we can do our jobs brilliantly.
'But there are other things out there that hygienists and therapists can do. They can contribute by writing, creating content, raising public awareness. Especially amongst people who wouldn't necessarily come through our doors on a day to day basis.'
Developing Smile Uganda
Mentee, Ann Powders, explains: 'This course has turned my life around 360 degrees!
'My confidence and professional growth have been immense.
'How could I use my dental hygiene knowledge and experience in some other capacity in the dental profession? How could I follow my passion and work to deliver oral health in less developed countries? I was stuck and I didn't have the tools, the business framework, the project-building foundation.
'I was tired, lacked confidence and also yearned for new opportunity.
'This business course has opened my eyes to so many possibilities. And most importantly it taught me the skills to move forward with confidence.
'It teaches the building blocks to developing a sustainable project. With guidance I have developed Smile Uganda and advised on Bright Bites UK. We are laying the foundations to bring dental health projects to desperately needy communities.
'Weekly mentoring along the way has been my rock. It provides opportunity for discussion and problem solving, whilst also focusing on our personal wellbeing.'
Raisin awareness
Another mentee, Jo Dawson, said: 'As a dental nurse I had a passion for oral health education, both in and out of practice.
'I felt a duty to share my knowledge to try and do something to reduce the shocking rates of dental decay.
'I'd rallied some support for my Raisin Awareness project from BSPD, BDA and the Oral Health Foundation. We set up the pilot project in my local school with the support of my employing practice.
'But after lockdown, I felt unsure how to move forward.
'Doing the Smile Revolution OHP course really opened my eyes to the importance of reducing health inequalities as well as just spreading positive dental messages.
'It has the potential to reach those who may not access dental practices. And it also targets areas in greatest need.
'I am a very determined person and don't get put off very easily. But it has been a rollercoaster with many highs and lows.
'Having the continued encouragement and support of Victoria and the other course delegates in the mentoring group has made it easier to keep going.
'As a direct result of the course, I set up the not-for-profit company Awesome Oral Health CIC to enable credible expansion.
'As well as the Raisin Swap in school we now supply regular OHE literature to all families. Plus, I now have an advisory board of highly-regarded thought leaders. They help to steer the Raisin Awareness project further forward.
'The course is unique. It offers a mix of dental as well as business content, whilst encouraging personal reflection and studies motivation.
'I would like to thank Philips for supporting my place and for the continued mentoring, which is phenomenal.
'It has also helped me to prepare the foundations for nationwide expansion. This is where the achievements will really take place as the impact spreads.'
Smile Revolution course
This year might be the time to reflect on what oral health project could make you shine and get out of your comfort zone.
If so, enrolling on the next Smile Revolution course is one way to make a difference this year.
---
For more information about the Smile Revolution course and mentorship sponsored by Philips visit www.smile-revolution.net.