Building an award-winning implant practice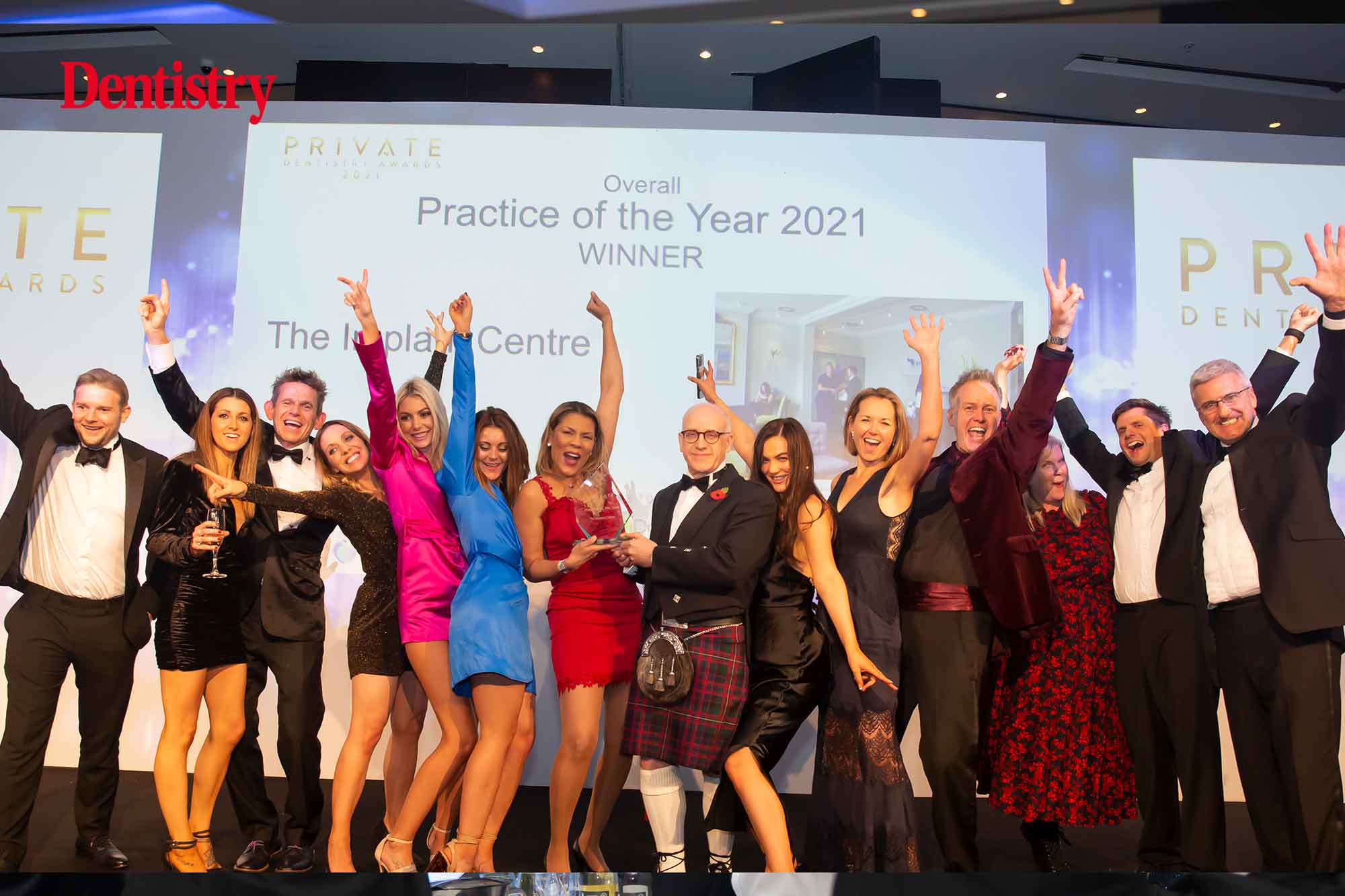 Winner of the Private Dentistry Awards 'Practice of the Year 2021', Bill Schaeffer, talks about the implant work his team performs and how the Ankylos implant system is contributing to their success.
The Implant Centre in Hove is a busy eight-surgery implant practice that I run with my business partner, Guy Barwell.
After the initial success of our first practice, which we set up in Haywards Heath in 2006, we established the Hove practice with three surgeries. It has since grown to eight surgeries, and is currently undergoing further expansion.
Around 75% of our cases come from referring dentists. The remainder from self-referrals through our website or through word of mouth recommendation.
Of the implants we place, we restore around 60% of cases. The remaining 40% are returned for restoration by the referring dentist.
Finding the right system
I placed my first implants some 25 years ago. Since that time, as an implant surgeon, I've placed over 10,000.
I've used many implants systems over the years. But the one we use almost exclusively is Ankylos from Dentsply Sirona. By the end of this year, we will have placed over 2,000 Ankylos implants. This makes us by far the biggest user of Ankylos in the UK.
So many of the implant systems available can make life hard for referring dentists. Especially for those who lack experience or do not routinely restore implants.
Ankylos, however, is a proven, straightforward system. It means that dentists don't need to worry about the implant itself.
All the restorative components work seamlessly together. They make all types of restoration so much easier to achieve.
Our case loads
We see the full spectrum of treatments, from single tooth to full arch and full mouth cases.
Our biggest age demographic is 50-70-year-olds. But we see patients from across all age groups.
Interestingly, we're seeing many younger patients who come to us when they lose their teeth for whatever reason. They know that implants offer them the best and most suitable long-term replacement.
We also treat many older patients who have finally decided that implants are preferable to living with a bridge or complete set of dentures.
We're currently seeing many more patients who have developed problems from implants placed elsewhere and now need retreatment. There's also the issue of implant systems from companies that have come and gone from the market. Meaning components are no longer available; these implants often need removing and replacing.
The ideal workflow
We have our own custom-built laboratory at The Implant Centre. I believe this is the best decision we've ever made.
The ability to see the patient with the technician, surgeon and restorative specialist all in the room, allows us to provide an excellent patient experience and achieve the most efficient and ideal workflow.
We have embraced new technology. Our digital workflow makes everyone's life here so much easier.
I no longer have to spend time hand-crafting a temporary crown chairside. Once I place an implant my nurse takes a digital scan, the lab designs and mills a temporary crown and I then simply place the crown, which has been prepared by the rest of my team.
It saves a great deal of clinical time.
Award-winning practice
We are more than delighted that The Implant Centre has just won three top awards at The Private Dentistry Awards 2021 – Best Referral Practice South, Practice of the Year South East and Practice of the Year UK Overall 2021.
We're so proud of what we've achieved and what it means to our fantastic team.
A lot of careful preparation was needed to enter these prestigious awards. And the standard and quality of submissions in recent years is now so high, it makes it a real challenge to come out on top.
It was well worth the time it took to enter The Implant Centre for these awards. We're absolutely delighted to have won.
It genuinely motivates our staff to be part of an award-winning practice. It also makes them feel good about where they work and who they are working with.
They are a fantastic team and a pleasure to work with. We couldn't have achieved what we have done without them.
---
To find out more about Dentsply Sirona's extensive range of digital implant solutions, please visit www.dentsplysirona.com/implants or call 01932 838 343.
You can also visit the online Dentsply Sirona Academy for a wide range of education resources, video tutorials, courses and CPD webinars at dentsplysirona.com/ukeducation.
Earn DS Points Plus loyalty rewards on all your implant solutions at dentsplysirona.com – all the solutions you need under one roof.