Five reasons why virtual monitoring will scale your practice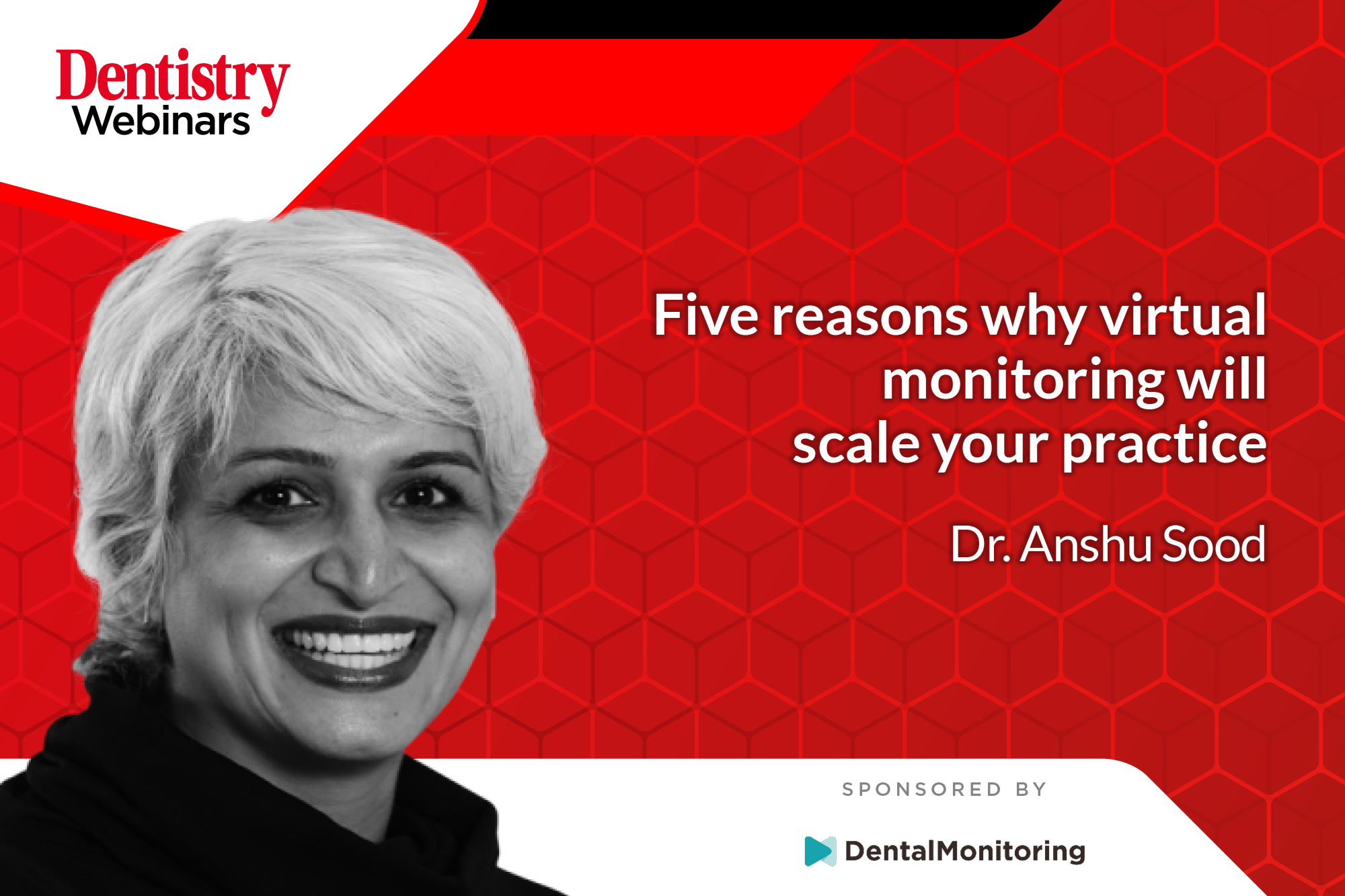 Anshu Sood will give five reasons to scale your practice using virtual monitoring during a free webinar on 8 December at 19:00.
The world of digital dentistry has accelerated rapidly in recent times. The ability to virtually monitor your patients allows greater clinical capacity and more detailed clinical supervision. This enhances both your clinical delivery and your practice growth.
Learn how to implement these strategies in your practice and benefit from increased clinical time and efficiencies.
Learning outcomes
Understand the benefits of remote monitoring and how it works
Learn how to implement it in your clinical day
Review the benefits of virtual monitoring for different stages of the patient journey – both active treatment (fixed appliance, clear aligners) and retention
How to use these systems to scale your practice and increase clinical capacity.
Anshu Sood
Anshu is a specialist orthodontist and the owner of two specialist practices – one fully private and one mixed practice. The private practice was opened less than six years ago, but has utilised many technologies to make it the success that it is.
As a Diamond Apex Invisalign Provider, virtual monitoring allows the practice to grow without requiring further physical investment in surgery space and workforce. This has been a fantastic tool for managing patient expectations, treatment progress and retention.
In addition, Anshu is director of clinical practice at the British Orthodontic Society. This role involves liaising with the stakeholders involved in the commissioning of NHS orthodontic services. As well as other associated societies such at the BDA.
She was previously chair of the Orthodontic Specialist Group and has been on the OSG committee for over 10 years.
Whilst passionate about business development, she would always much rather be travelling the globe. A desire that is severely limited in this current climate.
---
To register for this webinar, simply visit www.dentistry.co.uk/webinar.
Catch previous On Demand webinars: