From the field – with Katrina Rees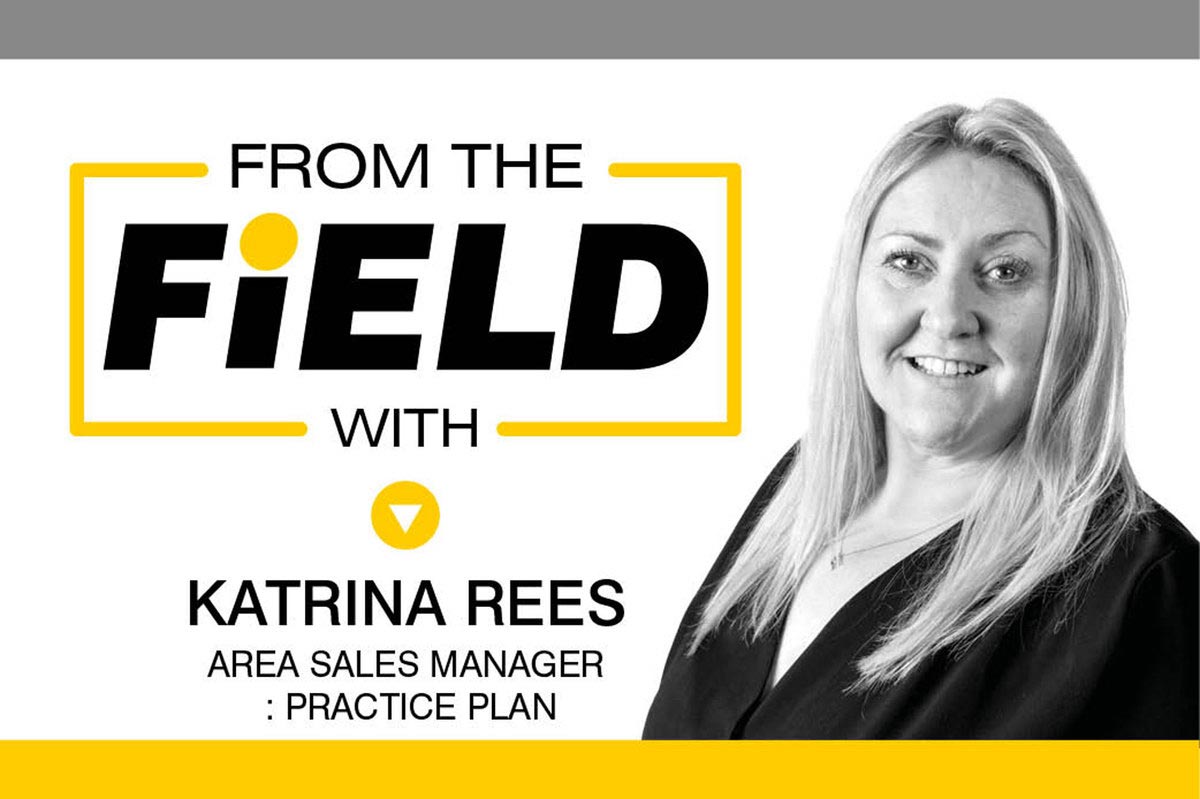 Katrina Rees looks at the issues practices are dealing with, the frustrations in dentistry at the moment and some of the major changes going on.
The issues in dentistry right now…
What many practices are having to deal with at the moment is overhauling their business models as a result of the pandemic and its impacts. COVID-19 has resulted in a much lower throughput of patients and an increase in overheads, such as materials, PPE and general utilities. They are all costing more and it has become an issue.
Practices are finding that many existing pricing structures do not work anymore. This means many of them are having to revisit their hourly rates and their FPI charges and, in turn, their dental plans.
Changes like this also result in a need to manage patients' expectations and explain exactly why there are increases coming up to make sure they don't leave.
Challenges my practices are facing…
One of the biggest threats at the moment is staff retention and recruitment. It is a major issue for many practices.
It is exacerbated with illness and isolation, which means that teams are running on a much lower headcount.
Additionally, there is a general shortage of nurses, dentists, and hygienists. And, to be honest, it is starting to cripple parts of dentistry, certainly in more remote areas.
Recruitment is a massive challenge right across the board. And it's one that is not likely to improve any time soon.
The other threat that practices are facing, certainly the English practices, is the fact that activity targets have now crept up to 65%. This is a massive challenge for many practices based in England. They are rushing to get all their work done to hit targets whilst having the huge risk of clawback hanging over them.
The additional red tape that goes hand in hand is just adding to these issues in the current climate. And it is making things unbearable for some practices.
Opportunities available for practices…
A few practices have been taking advantage of the SOPs and COVID-19 rules to grow. Yes, growth has been through patient numbers, but they've also been expanding in terms of the size of the practice. They are having to see less patients because of SOP restrictions. So a number of my practices used the last year or so to increase the number of surgeries they have.
They're turning waiting areas and upstairs rooms into extra surgeries. By doing that, they are able to reduce their backlog and waiting lists and see more patients while there are fallow time and other restrictions still in place. The only issue with this is staffing those extra surgeries. It does come with its headaches.
And as we have seen in dentistry since the pandemic, there has been an increase in cosmetic and orthodontic treatments, because of the so called 'Zoom boom' among other things. This has given practices a really good opportunity to grow their businesses.
Other difficulties practices are dealing with…
Probably one of the other big difficulties in dentistry in the current climate has been on the side of both patients and dentists. Appointments are very much at a premium. Dentists are exhausted from working to give all their patients the best service they can.
However, because of the demand, there are a lot of people still waiting to see a dentist. It has become very frustrating for some patients. However, on the whole, this is very much a positive as it shows that the demand for private dentistry is there.
Upcoming changes within dentistry…
The main change in the industry from a Practice Plan point of view is that NHS conversions are on the rise.
More people are fed up with the activity targets, the restrictions from the NHS, and no longer want to work towards a target. More of them are now turning to private dentistry as a serious future option.
Another major change we have seen in dentistry is the large number of dentists and nurses that are now wanting to reduce their time in practice down to three or four days a week.
Because of the stresses and strains of the profession, they are wanting to have that extra day off in the week. And you can't blame them. However, this inevitably puts more of a stretch on the rest of the team, and recruitment.
Since the pandemic, I have seen a lot more dentists are either deciding to retire and move away from dentistry, or they are saying: 'I've had enough of this,' and are deciding to sell up and move on, with some even leaving the profession. This has become a much more frequent occurrence in the last year or so.
Elsewhere, more squat practices seem to be popping up in recent months. I think a lot of that is down to the ever-increasing demand for private dentistry.
This has led to a marked increase in enquiries from dentists looking to introduce a patient plan into their practice. On the back of the pandemic, practices are now really seeing the value of having a plan in place because of the peace of mind a guaranteed income brings them.
---
Follow Dentistry.co.uk on Instagram to keep up with all the latest dental news and trends.