Treating 'gummy smiles' – the basic principles of aesthetic crown lengthening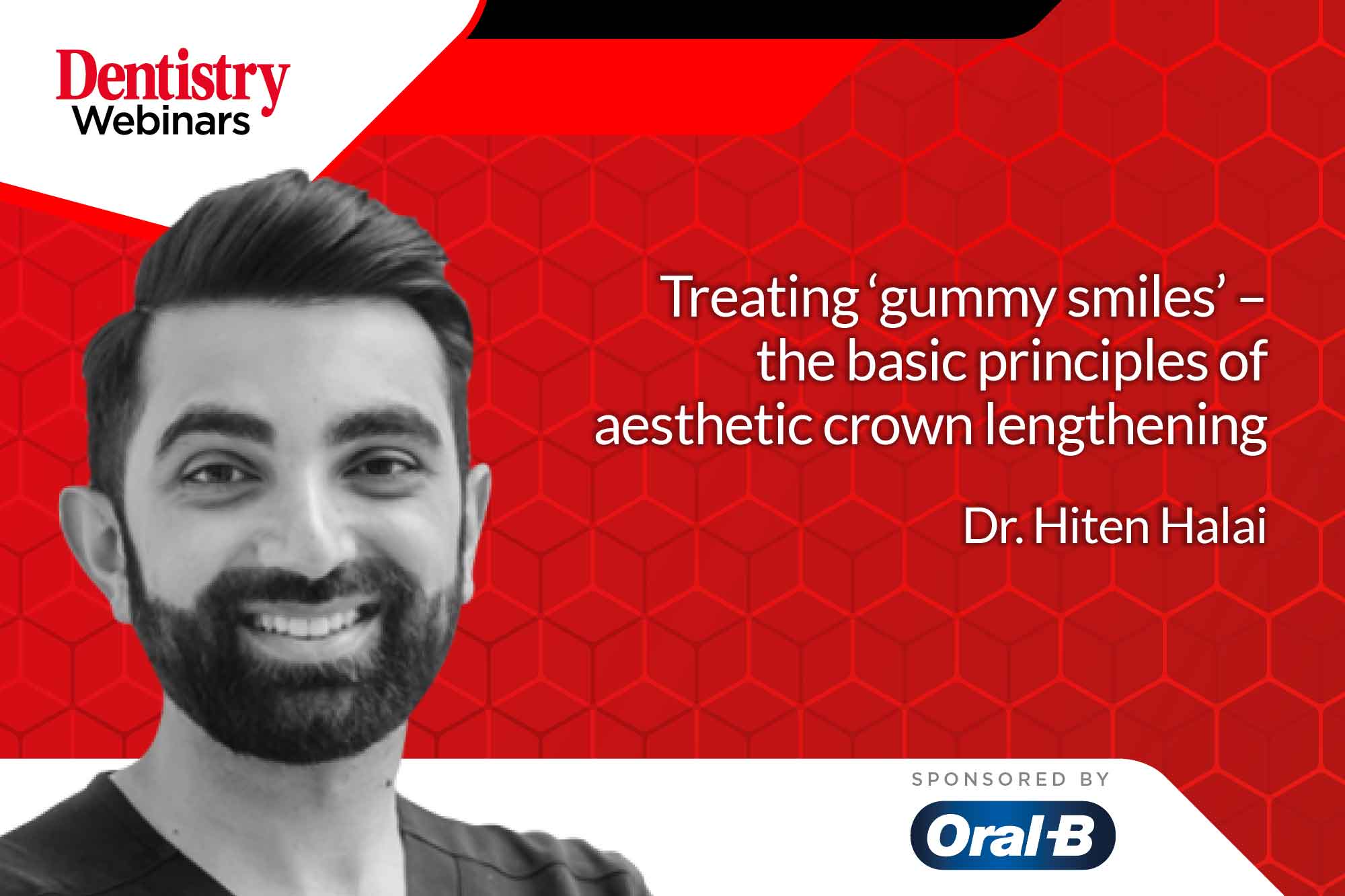 Join Hiten Halai as he discusses 'gummy smiles' and how to treat them during a free webinar at 19:00 on 25 November.
This webinar will cover the basic principles and theory that underpins aesthetic crown lengthening surgery.
Learning outcomes
Describe the periodontal apparatus and the 'biologic' width
Understand pink aesthetics and the indices use to assess this
Be aware of the indications and contra-indications for crown lengthening
Identify 'altered passive eruption' and its management
Be familiar with the evidence behind crown lengthening surgery.
Hiten Halai
Hiten completed his BDS and doctorate of clinical periodontology at Queen Mary, University of London. He is a GDC-registered specialist in periodontics.
During his training he won multiple awards including the British Society of Periodontology (BSP) Audit Award, BSP Clinical Fellowship Award, Queen Mary Postgraduate Research Award and has been recognised for his contribution to clinical periodontology through a certificate of commendation through the Alpha Omega Dental Society (UK) in 2018.
He also has presented his clinical and doctorate research work nationally and internationally. And has articles published in peer-reviewed journals.
Hiten has been involved in dental education and mentorship since 2014. He has supervised undergraduate students, dental foundation trainees and postgraduates in periodontology.
Currently he works as a part-time clinical supervisor at King's College, London. Here he is also completing a fellowship in higher education.
Hiten spends the rest of his week accepting periodontology referrals mainly at specialist referrals centres in Harley Street and Windsor.
---
To register for this webinar, simply visit www.dentistry.co.uk/webinar.
Catch previous On Demand webinars: