Spend £400 with Kerr this Black Friday and earn 50% of your order back in free products!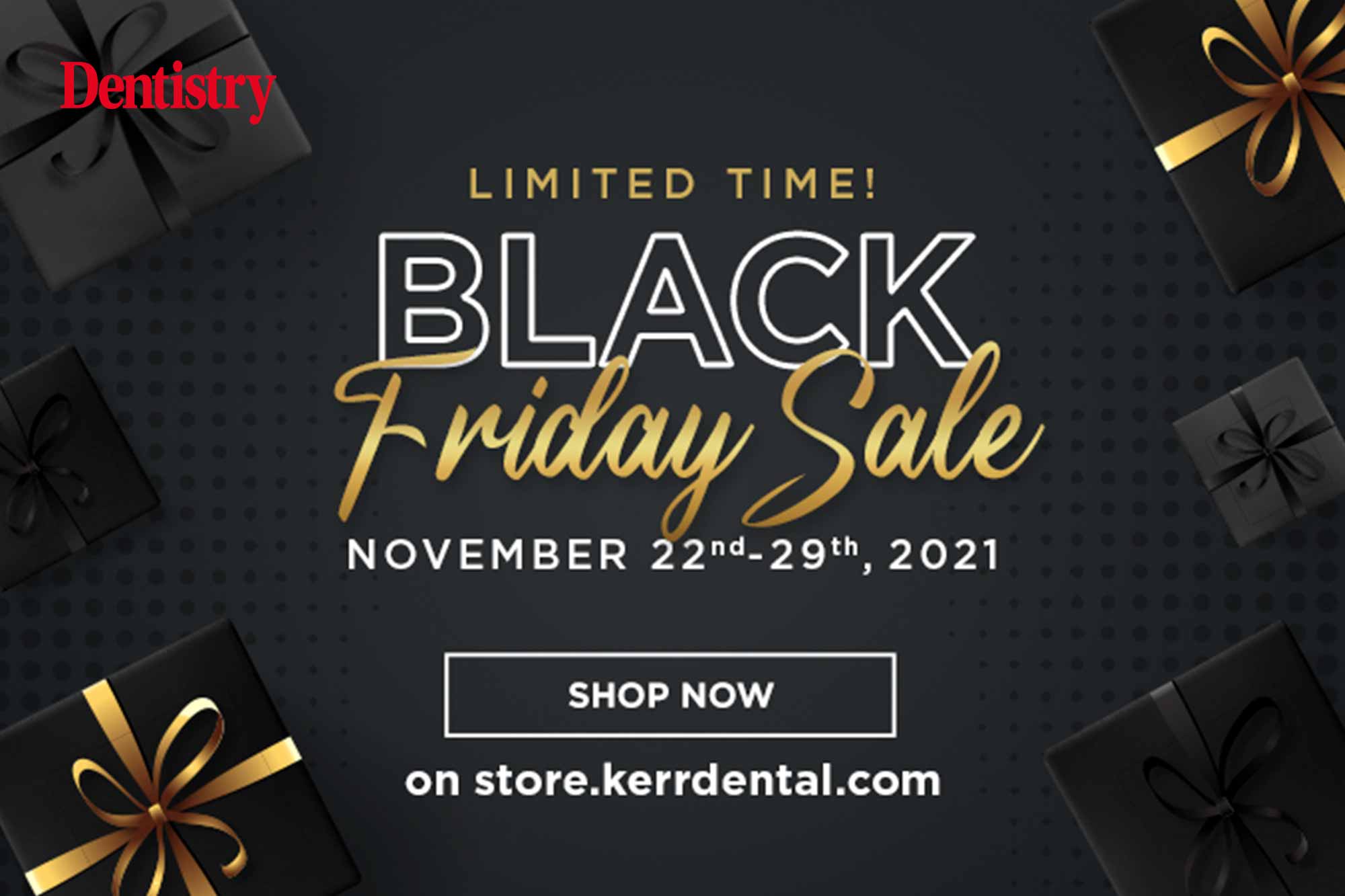 Perform dental procedures with products you can trust – with a long legacy of providing dentists with innovative products, Kerr Dental has expertise in streamlining processes and creating efficiency for you and your patients.
As a company with numerous award-winning products, Kerr takes pride in the fact that patients who receive dental care with its products are treated with high quality products that stand the test of time.
Kerr therefore has an incredible legacy and reputation that spans 130 years. It is extremely adaptive in its approach and will quickly accommodate customer needs.
Even with the challenges of COVID, the company reconfirmed itself as a major manufacturer of dental consumables. It supported dentists through extraordinarily difficult times.
With plenty of preparation and forward planning, Kerr's experts got to work early to prove the efficacy of their products in eliminating COVID. They were therefore ready when dental practices re-opened across the UK and Ireland.
The company is also proud of the fact it was able to add to dental teams' resources. All at a time when PPE was hard to come by.
Simplifying dental processes
Kerr is a specialist at streamlining processes and protocols for the dentist.
One example is the collective Simplicity range. This has three products for universal use, all of which are steeped in evidence-based history. These comprise:
Bonding agent – Optibond, a universal bonding agent that consolidates steps and materials. It bonds to all surfaces and substrates for both direct and indirect procedures
Cement – Maxcem Elite and Elite Chroma, universal resin cements that offer the freedom to choose the bond strength and chemical retention best suited for each restoration
Composite – Simplishade, Kerr's universal composite that enables dentists to do more with dental procedures; there is no need for different composites for anterior and posterior restorations.
More exciting products and services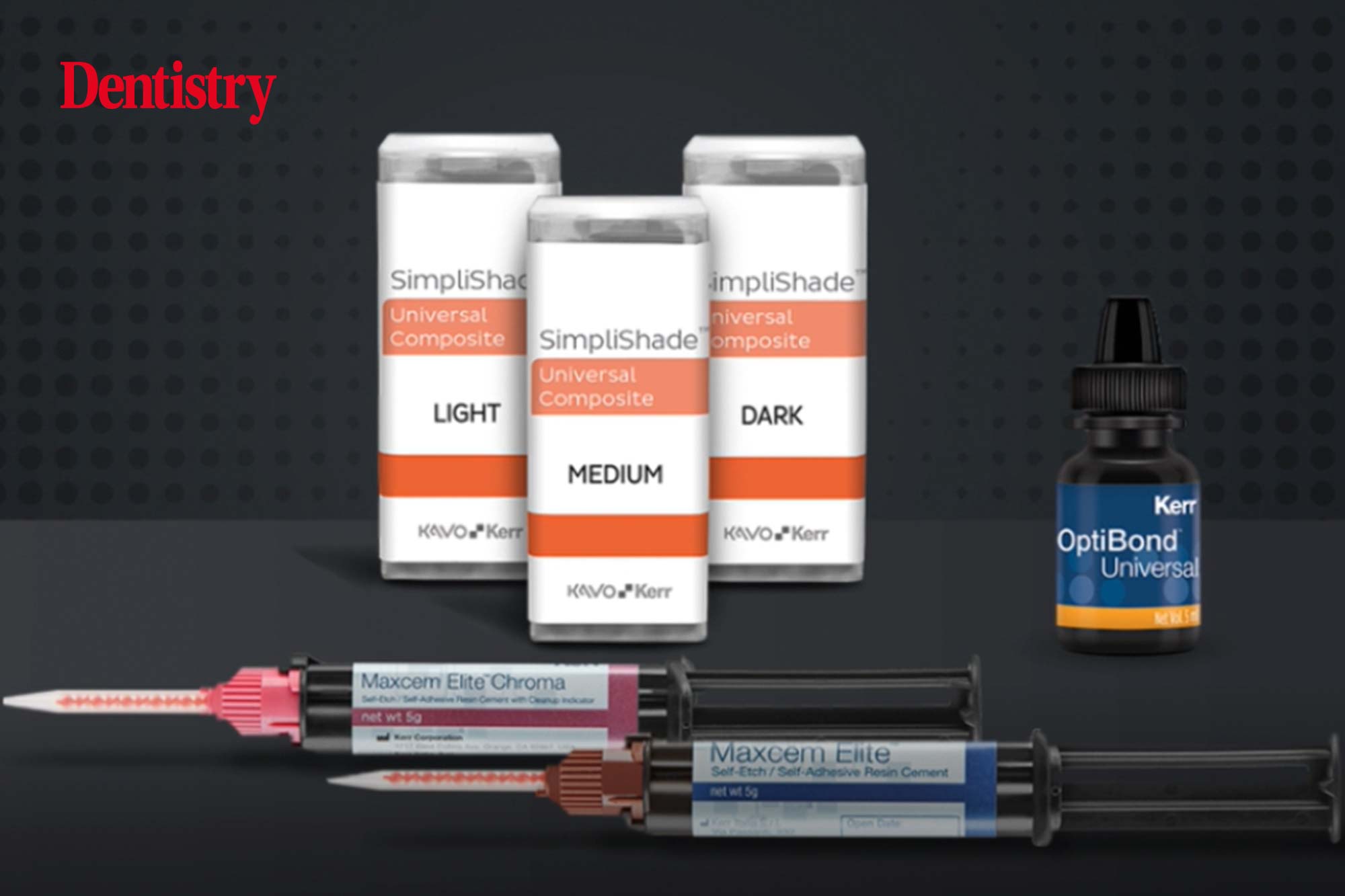 After many decades of research into dental composites and adhesives, Kerr's expertise combined the two with Vertise Flow. This is the first self-adhering flowable dental composite powered by Optibond.
Direct restorative procedures are simplified by incorporating a bonding agent into a flowable. This means that with the flowable dental composite there is no need to bond separately. It therefore reduces steps and saves time.
Vertise Flow shares the same characteristic inherent in self-etch materials. And it also reduces the chance of post-op sensitivity.
Optibond Solo Plus is a total-etch, single-component dental adhesive for virtually every clinical application. It is available in bottle and Unidose delivery.
Optibond Solo Plus reinforces dentine tubules at much greater depths than unfilled or nano-filled systems for improved long-term stability. It also leads to outstanding bond strengths with direct and indirect applications.
Award-winning innovations
In addition to these products, Kerr have many more comprehensive solutions for virtually all direct and indirect procedures.
Kerr's history in multiple award-winning innovative products means that time and effort have gone into creating the very best solutions. This equates to an exceptional outcome for your patients.
In addition to its products, Kerr is keen to serve the needs of dentists. There are therefore opportunities to try new technologies, broaden skills and learn new techniques.
Kerr also hosts a comprehensive range of professional and educational dental courses. Events include webinars, hands-on courses and lectures.
All of Kerr's events are led by experts who are passionate about the dental industry and profession. They are also committed to share knowledge that will add value to your practice.
---
As a thank you to its loyal customers, Kerr is having an exclusive Black Friday offer for all. Spend £400 and over and earn 50% of your order back in free products!
If you would like to know more about this incredible offer, please visit store.kerrdental.com/en-uk, phone 01733 892292 or contact your local rep.