The changing landscape of patient expectations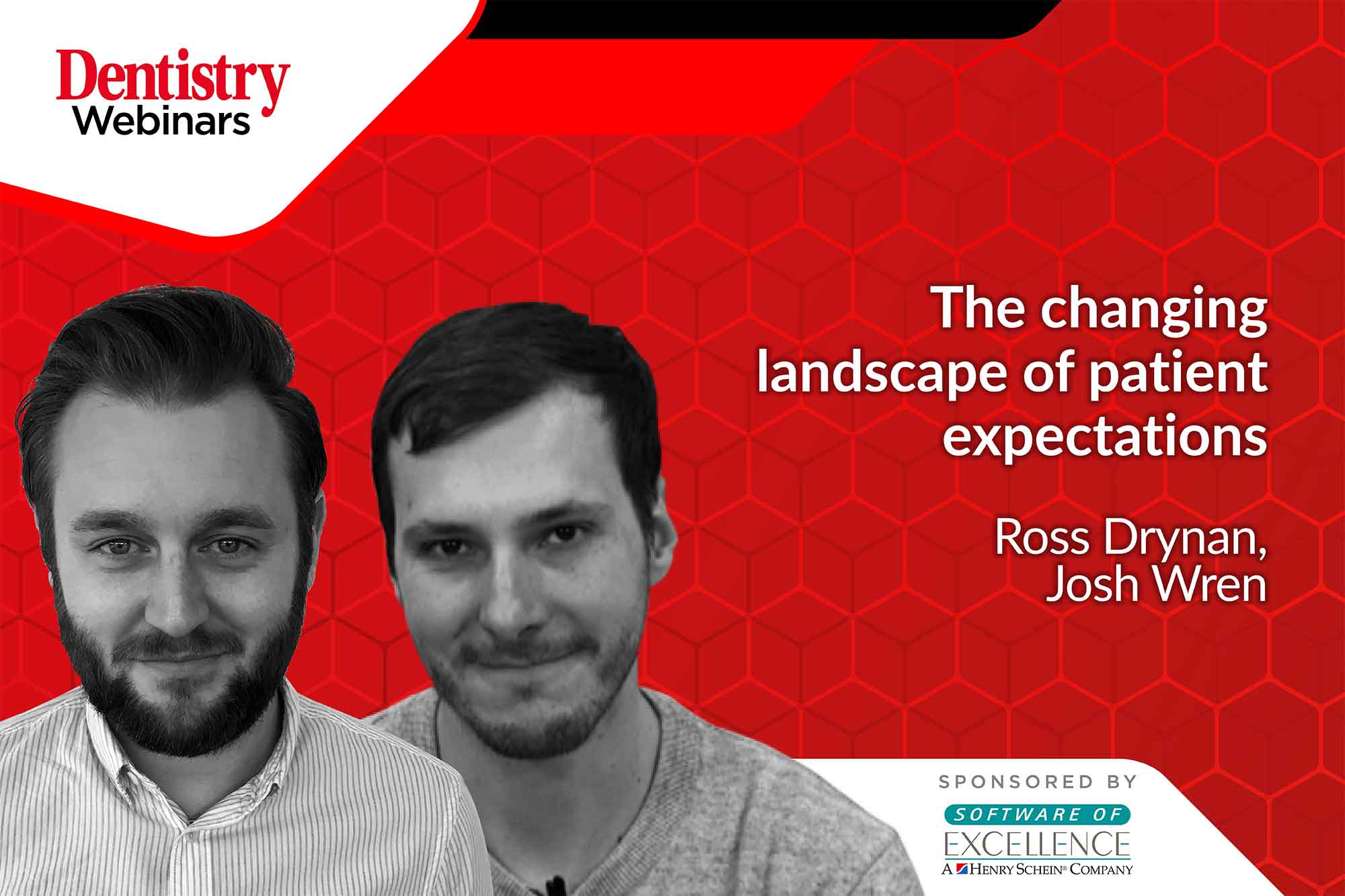 Ross Drynan and Josh Wren will talk about changing patient expectations during a free webinar at 19:00 on the 24 November.
Customer experience is no longer 'just a nice to have'. And so it is now more essential than ever for dental practices to dedicate time and focus on the experience they provide patients.
The role of reducing patient effort, whilst removing stress from your staff, are equally important factors. The landscape of expectations continues to change.
This webinar offers a data-led insight into patient behaviour to help you deliver an exceptional patient experience, to attract and retain patients.
Learning outcomes
Optimise workflow to meet demand
Enhance patient experience.
Ross Drynan
As the customer success manager at Software of Excellence, Ross has years of first-hand experience in the challenges and opportunities that the industry faces.
Working closely with practices, Ross is passionate about understanding the drivers and behaviours within the team. As well as using data to help practices reach their full potential.
Ross regularly delivers leadership, communication and data workshops. Whilst also continuing his work with evolving the Customer Success programme
Josh Wren
Josh leads a strong, driven team to deliver business consultations of the highest standard.
He works with dental practices across the UK to optimise performance in tandem with their objectives.
Whether it is increasing new patient numbers, improving workflows, or maximising treatment uptake, Josh and his team can offer solutions and guidance to deliver top results.
With access to over 1,000 practices' data, the best practice team use this as a tool to benchmark and challenge practices and turn them from 'good to great'.
---
To register for this webinar, simply visit www.dentistry.co.uk/webinar.
Catch previous On Demand webinars: