Animal therapy in practice reduces dental fear among children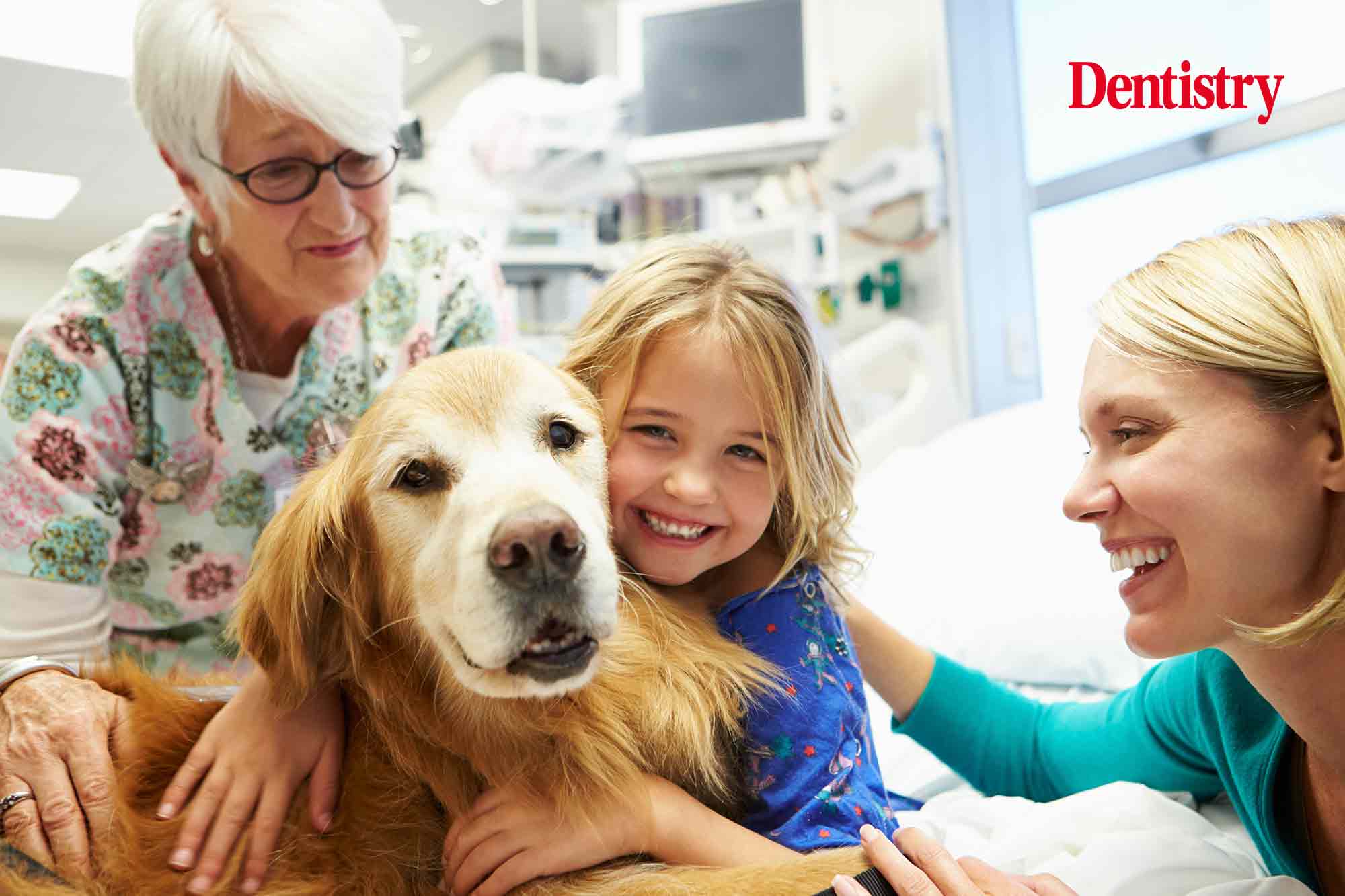 Animal-assisted therapy is a good way to calm down children who have a phobia of going to the dentist.
This is according to new research published in the European Archives of Paediatric Dentistry.
Statistics suggest that the rate of dental fear and anxiety in children stands between 5 to 20% worldwide.
In the UK, for example, a national survey found 'very high' levels of dental anxiety in around 14% of 12-year-olds and 10% of 15-year-olds.
Researchers assessed more than 100 children between the ages of five and 10 years old who required simple dental treatment.
Anxiety levels
Split into two groups, group A had the procedure in the presence of a therapy dog while group B had it in a regular dental set up.
The team evaluated anxiety levels using a pulse rate and an anxiety rating scale, which parents were asked to score.
Findings showed that reduction in anxiety was 'highly significant', with researchers concluding that animal-assisted therapy is an effective strategy in the dental practice.
You can read the full study here.
Obesity crisis
Other research reveals that obesity rates among schoolchildren has increased by almost 5% in only one year.
Between 2019-20 and 2020-21, the number of kids who are obese in both reception and year six shot up by 4.5%.
This increase marks the highest annual rise since the National Child Measurement Programme began.
The prevalence of obesity among four and five-year-olds has reached 14.4% – up from 9.9% in 2019-20.
Only 13 years ago this rate stood at 9.9% for the age group.
Differing rates
Additionally less than six in 10 (57%) year six pupils are classed as a 'healthy' weight. This dropped from 63.4% in 2019-20.
The NHS report also revealed gender differences. In year six, almost one third of boys are obese (29.2%) compared to 21.7% of girls.
However the gap is far closer in reception – 14.8% of boys were obese compared to 14.1% of girls.
---
Follow Dentistry.co.uk on Instagram to keep up with all the latest dental news and trends.