3shape Academy UK – our doors are open!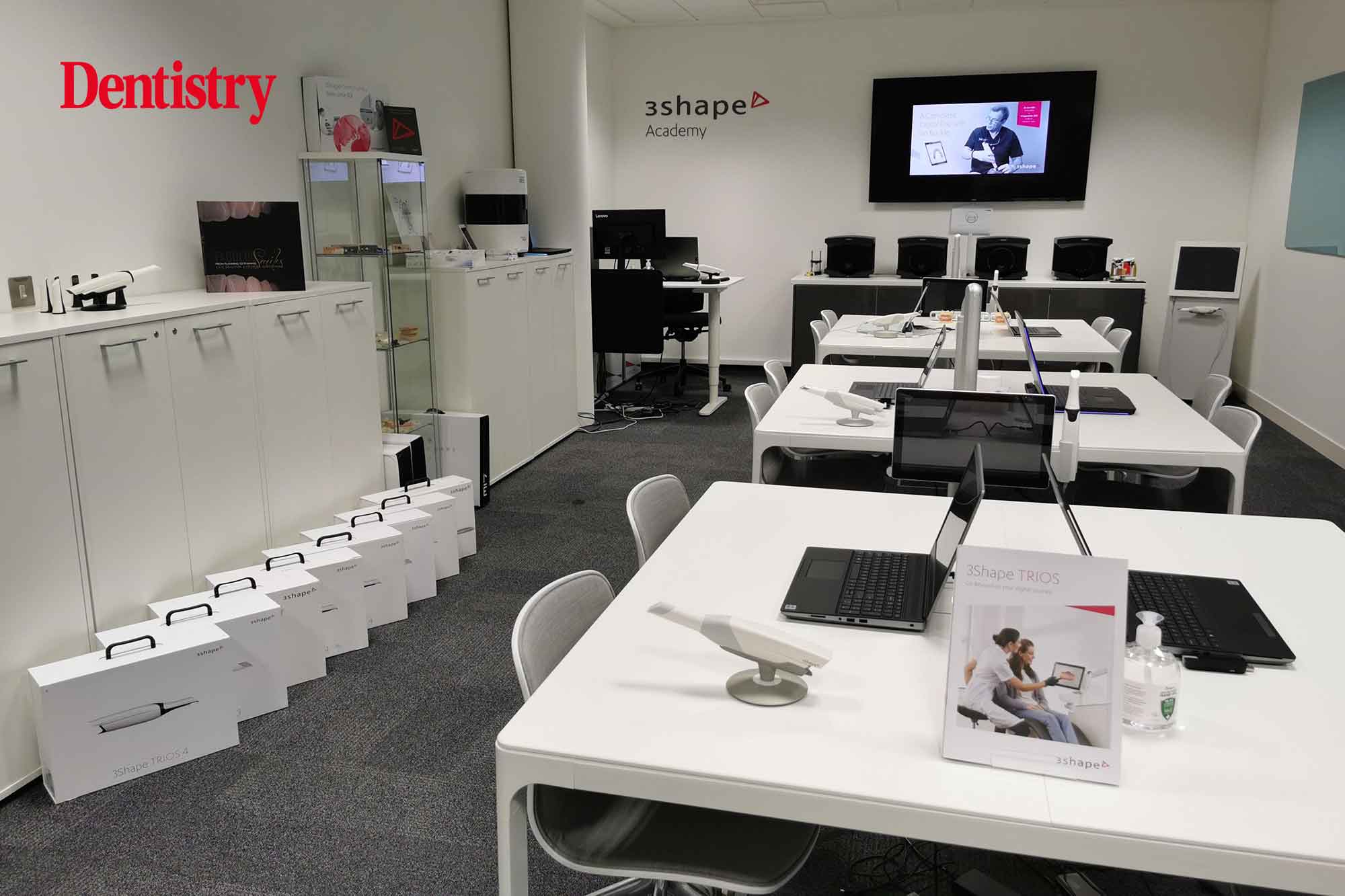 After a long wait, 3shape's academy and showroom has now re-opened for face-to-face trainings, events and demonstrations.
3shape invests many resources to build an environment filled with inspiration and freedom – driven by purpose and vision.
We do our utmost to create the best learning environment for you. From refresher and tips and tricks courses that hone your skills, to introductions to advanced workflows and innovative design, we therefore believe we have a course for you.
Expert training with dentistry leaders
Our expert trainings are designed to help you grow your CAD/CAM dental knowledge, regardless of your starting point. Learn from the dentistry leaders on how to get started. Hear their journey with their digital products in their daily work.
Let Dr Ian Buckle demonstrate how he uses digital dentistry in every aspect of his working day. To assist in examination, treatment planning and treatment provision from simple to complex cases.
If chairside restorations are of interest, then join a day with Dr Doug Watt. He will present a fully digital single-unit case from scanning, designing, to milling and staining/glazing.
For dental technicians, we have a training event with Darren Kelsey, CDT. He will take you through the process of designing implant bars and bridges. As well as show how to digitise and streamline your denture workflow.
1:1 virtual training sessions
Every dental practice or lab has different needs. Whether you are new to digital dentistry and want basic training on scanning techniques or are a more advanced digital user wanting help to master a specific workflow, a personalised session with a 3shape training expert will allow you to expand your expertise in exactly the way you want.
Simply define what 3shape product you are using and what you want to achieve. We'll make sure we fulfil your learning objectives with a session tailored to you.
Scanner demonstrations
What better way to do dentistry than digital? Our digital impression and software solutions help you improve patient care, treatment quality and efficiency. Whether you are a dentist or a lab.
See it for yourself and book a demo today.
Online demo – virtual demonstration via Zoom with our product specialists
In-person demo – in our showroom in Reading or in one of our Clinical Centres of Excellence.
---
For more info or to book a place on any of the above, contact us at [email protected] or visit our website utm.io/udDfI.