Dentistry Census – the most comprehensive UK dental survey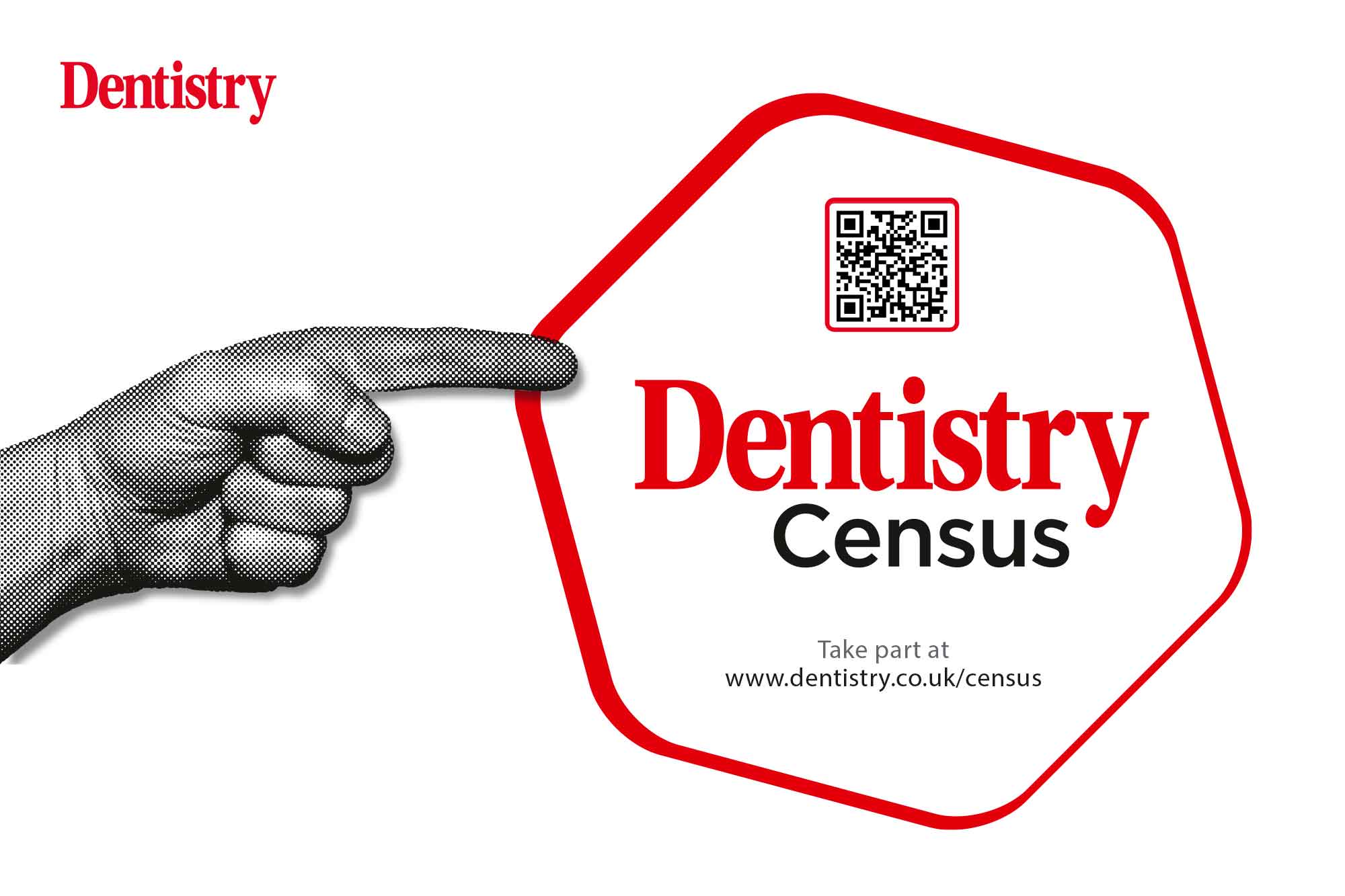 Have you got 10 minutes to fill out the first Dentistry Census, the most comprehensive survey in UK dentistry?
Simply by contributing you can get a water bottle (limited availability), a £10 Costa Coffee voucher (limited availability) or £20 discount when you spend £250 or more with DD, who is supporting the Dentistry Census.
Take part by simply visiting www.dentistry.co.uk/census.
'This is your chance to be part of the most comprehensive survey in UK dentistry,' Seb Evans, Dentistry editor, said.
'The census asks questions on a range of different areas in dentistry. And we want to hear from all professionals – principals, associates, hygienists, therapists, nurses, technicians, practice managers.
'What's more the results are also available to everybody who takes part.
'It's a great opportunity to see what is happening in dental practices up and down the country. Then benchmark yourself against other areas of the country.
'We encourage you to take part.'
Dentistry Census – 'something huge'
The Dentistry Census will run from now until the 30 September and it's open to all those working in dentistry.
It will ask a range of questions on:
Clinical life
Running a practice (if applicable)
Working in your practice
NHS commitments
Private dentistry offering
The cost of COVID
Mental health
The future of dentistry.
The results will then provide the most comprehensive report on UK dentistry to date.
'Our aim is to produce this Dentistry Census yearly and prove to the world just how dynamic the dental profession is,' Guy Hiscott, Dentistry magazine editor, says.
'While some of the questions may change – this year, for example, will see a focus on the impact of COVID-19 – the intent will remain the same.
'The Dentistry Census is taking place right now – join in and be part of something huge.'
---
To take part, simply visit www.dentistry.co.uk/census.
All fully completed Dentistry Census forms have the opportunity of choosing:
£20 off voucher valid when you spend more than £250 with DD
£10 Costa Coffee evoucher (subject to availability)
A DD water bottle (subject to availability).
Your answers will remain anonymous – the prize draw is not linked to your responses.