Live to Smile podcast launches focusing on wellness and health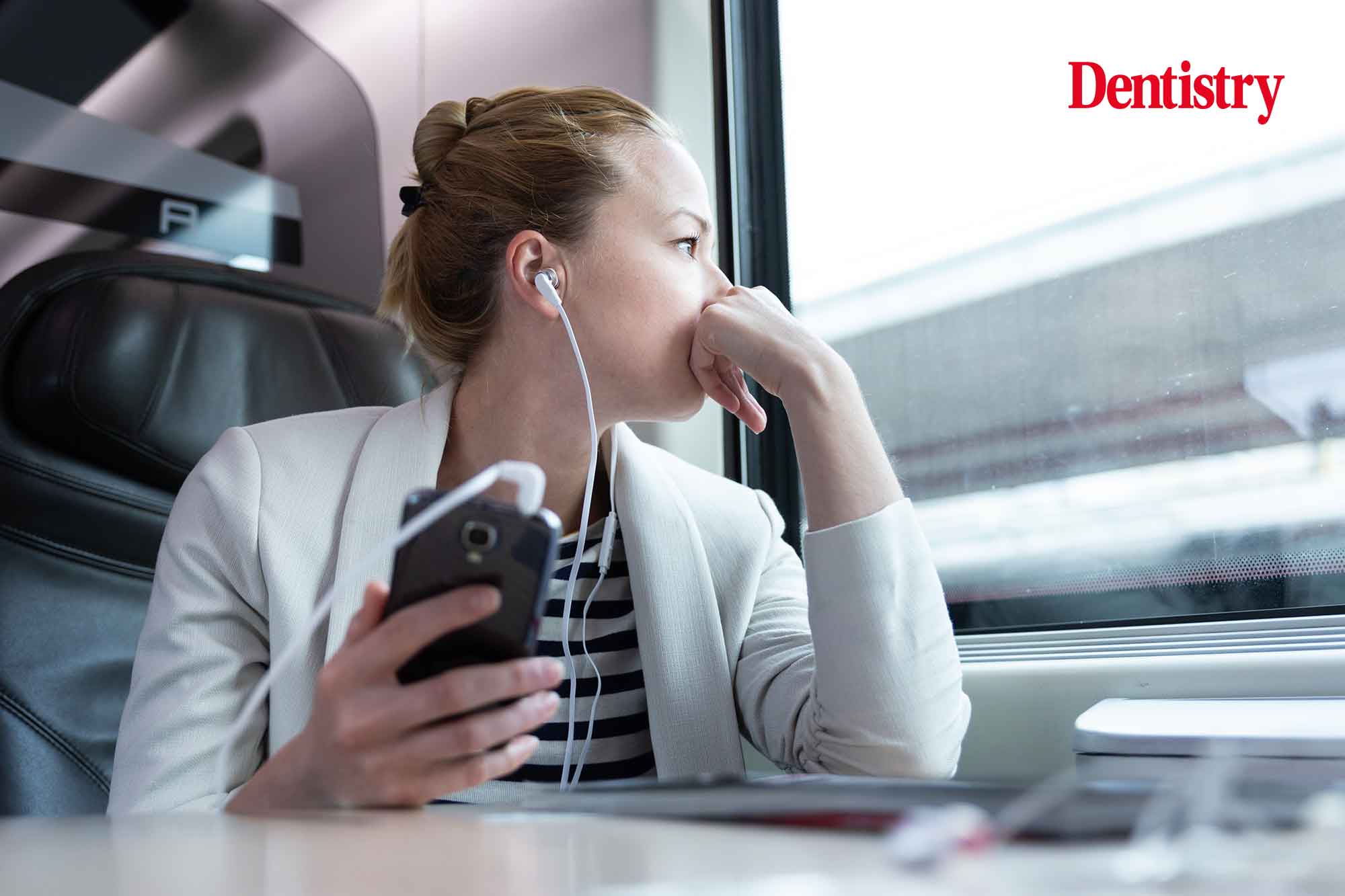 We speak to Megan Fairhall about her new Live to Smile podcast and find out what it's all about and why we should all give it a listen.
You're launching a new podcast, what's it called, and what's it all about?
It's called the Live to Smile Podcast, which is a continuation of my brand.
It's something that I started five to six years ago and it was just a way to reach out to new patients. This way I could make sure that I was educating patients online with the correct oral health equipment. Since we launched, it's grown with more oral health products added.
I've got the Live to Smile Dental Beauty Box and now the Live to Smile podcast as well.
So, it's a bit of an umbrella brand. The podcast is where we're heading now, which has been so much fun. It's been an incredible learning experience for me as well. Delving into a completely different avenue.
We do discuss dentistry, but the whole podcast is based around wellness and health.
Over the past year, we've all been through our own health and wellness journeys. We're all really starting to take it seriously. So, we thought a podcast not just focused on for people within dentistry, but across all industries would help.
We're reaching out to the masses with it a bit. But also keeping our own dental industry at heart.
So are your guests going to be predominantly dental focused or from outside the profession?
It's going to be a bit of a mix. The whole point of the podcast is to make sure that we have got professionals, expert guests giving us the correct device.
It's a busy online world out there at the moment. There's an overload of information.
People say so many things that we don't know what is necessarily true and what's not, and there's so many fads.
The whole point of the podcast is that it's expert, advised professionals within their fields.
So, we have got some top dentists on there and our first episode has been launched with Manrina Rhode, which is an amazing episode all about mindfulness and mindful brushing. We cover a bit of about skin care in that episode as well.
I've broken the episodes up almost into parts of the body. Just to give it a bit of a flow I guess.
The first episode with Marina is on the smile. It's all about the perception of the smile, the impact of the smile, we talk about cosmetic dentistry, there's loads that we delve into.
The next episode is the face and the next episode after that is the gut.
So that's all about health and digestion. Foods, diets, and we've got a registered dietitian on for that.
We've also one episode that is about the brain, so we're going to have a neuroscientist or neurologist.
So we're getting professionals from all different industries. But professionals that have the real clout and qualifications behind them to make sure that we are giving our listeners the correct advice.
How does that link in with your box and with what you're currently doing?
The idea behind the box was that I wanted to be able to reach out to gain more patients.
Beyond my clinical time, these are the expert things that me as a dental hygienist and therapist is telling you you need to be using so that is what is in the box.
It's the correct toothpaste toothbrushes, floss all these different things advised for you by an actual dental professional rather than being overwhelmed in the supermarket with aisles of toothpaste.
It is all in one box that we conveniently send to your door. It reaches out a lot further than just our clinical patients within the chair.
A couple of companies are involved with the podcast. What's their involvement?
Philips is our main sponsor of the podcast.
They have very kindly helped with the setup of everything. It's been a really nice process and really enjoyable process as well. And Phillips has helped contribute to it.
Then similarly with the box as well, there are some brilliant brands and Philips again are helping. Regenerate, a brand called Simply Floss as well. And some brilliant beauty brands too.
What do you hope people can get for by listening to the Live to Smile podcast?
One thing that we're doing is at the end of each episode, we're giving everybody actionable steps. Steps they can actually take away and implement straight into their daily lives.
I know myself when I listen to a podcast or read a book, once you turn it off your back straight into the rat race of everything.
We are leaving these step-by-step instructions of how you can improve your life and how you can become the best version of yourself.
A lot of the things, particularly in this first series, they're the underlying basics. Some people might feel like, well, I do that every day. But these are the basics and these are things that I have found throughout my own life, that if I can get the basics under control, then it helps me function in lots of different areas.
Even things like drinking two litres of water a day, getting X amount of exercise per week. Doing your meditation.
This is what the first series is about, getting those underlying basics to help you perform the best you can in life.
It's really important to the basics. It's like going to the gym. You go to the gym, then you build muscle, you know you have to keep going to build that muscle. It's the same with this. You have to keep repeating it yourself. You have to keep re learning it and reminding yourself.
And how can we listen to the Live to Smile podcast?
It's available on all podcast platforms. Apple, Spotify, Amazon, Google and just search for Megan Fairhall Live to Smile podcast or check out my Instagram or my website as well. It's all on there, so there's lots of different ways of accessing it.
We launched on Friday. We've had an incredible response. It's been so good.
We've met certain people in the charts. Doctor Alex from Love Island, he's just released his podcast and we beat him in the charts.
Today we also featured on the 'new' page as well, which was really good. So it's got some really good traction. Some really good feedback.
We've also got a really cool competition that we're going to launch with Phillips.
We're giving away loads of really cool Philips products, not just dental. There are some other ones as well. We're going to launch that next week. Anyone who wants to enter, keep an eye on my Instagram.
---
Follow Dentistry.co.uk on Instagram to keep up with all the latest dental news and trends.