Finnish hygienist scoops £3,000 Wand unit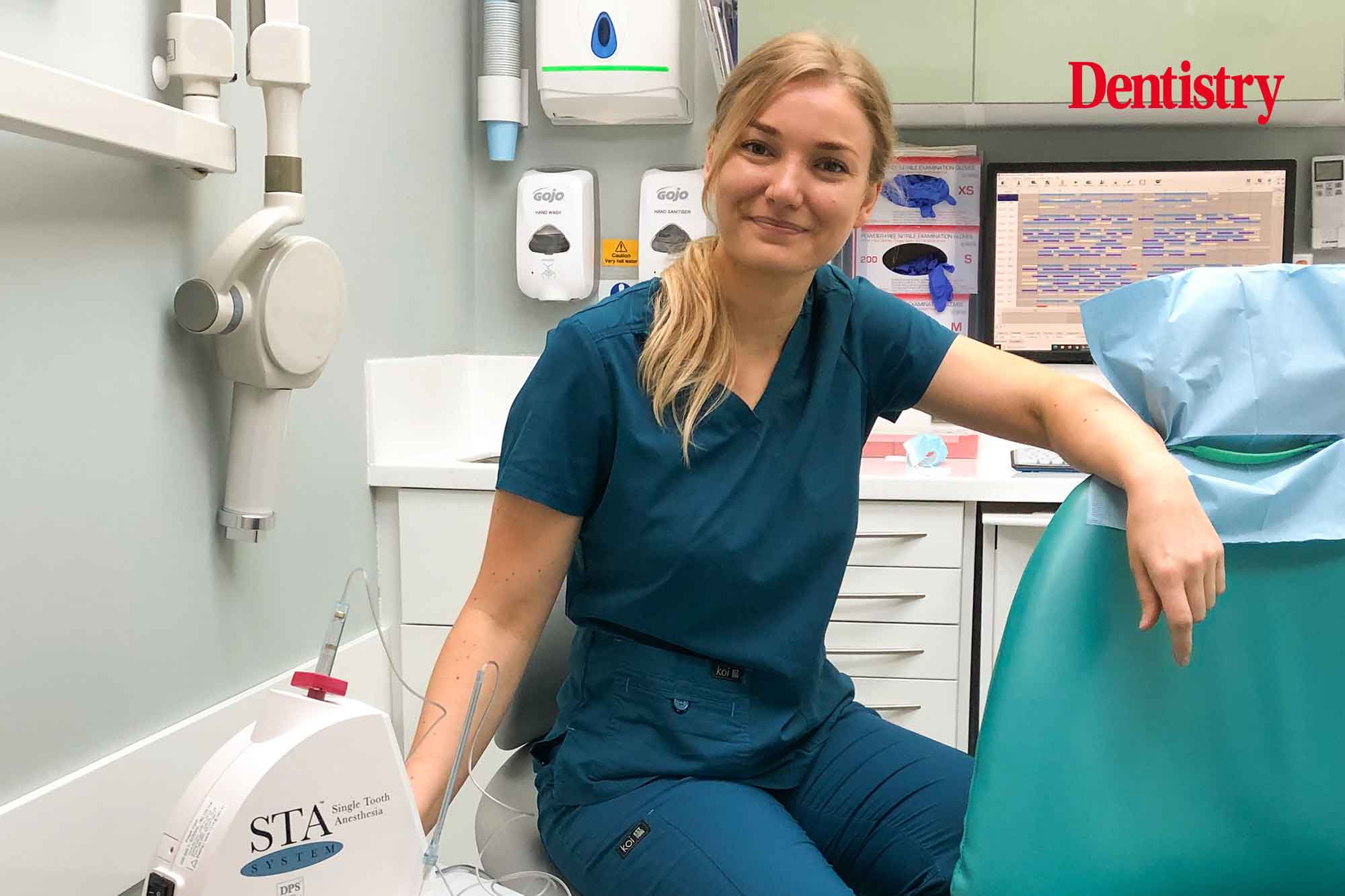 We speak to Nea Korpela about her recent competition win where she walked away with The Wand, worth around £3,000.
Nea Korpela is the lucky recipient of a Wand computer anaesthesia unit, worth around £3,000.
Dental Sky organised the competition and chose to promote it via Dr Reena Wadia, a keen advocate of the unit.
Nea started following Reena after attending one of her mentoring courses and had seen the unit in action at Reena's Harley Street practice.
Competition entry was easy. All you had to do was like the @dentalsky and @reenawadia Instagram page, share the post and tag in two dental professionals. Dental Sky selected a winner at random.
Winning The Wand
Nea, originally from Finland, was delighted when she was announced as the winner.
'I've never won anything before so this was such a surprise.
'I came to the UK a couple of years ago and gained my GDC registration in February 2020. One month before lockdown. So, after getting the green light to practise, I then, like the rest of the profession, had to down tools.
'It was not the start I'd hoped for in the UK.
'However, once we could practise dentistry again in June, I haven't looked back.
'I currently work at three practices. However, I'll be leaving my Wand unit at one practice, Richmond Dental Suite, where I am most of the time.
'The practice principal Dr Antimos Ouzounoglou is half Swedish, so we have a Scandinavian connection (he's also half Greek!). We also share a passion for gentle dentistry. So I think he was as delighted as me with my win. For both of us the patient experience is as important as the results achieved.'
It could be you
'I've just received my Wand unit and am most excited to see the expression on patients' faces once they've been anaesthetised,' Nea continues
'However skilled a practitioner you are, it's near on impossible to deliver LA painlessly, unless that is, you have The Wand!
'I will certainly use it on my perio patients and those with sensitivity.
'Dental Sky is providing specialist training for me, which is great. I know I will then be able to get the most from the equipment.
'I would urge other hygienists to keep an eye out for offers and competitions on social media. Companies seem to use these platforms more and more. Next time it could be you!
'It's also an easy way to keep informed of new trends and products and to stay connected with your peers.
'The hygienist community in the UK is so encouraging and inclusive. I joined the BSDHT once my registration came through and am so reassured to be part of this supportive organisation.'
---
For more information on The Wand, visit www.dentalsky.com/wand-dental.