Oral Health Summit – person centred care: rhetoric or requirement?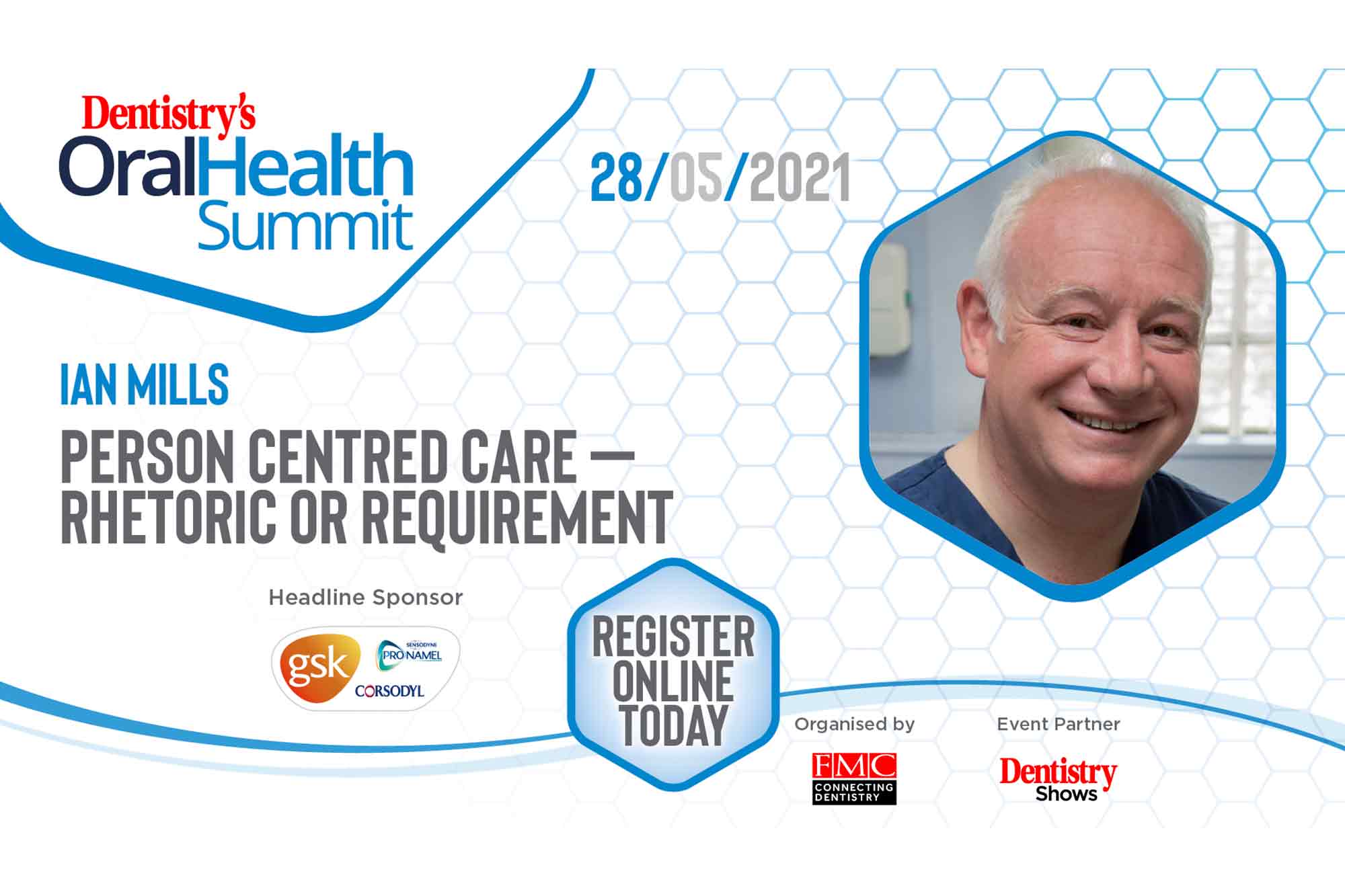 At the Oral Health Summit this Friday, Ian Mills will discuss patient-centred care and why it is crucial to the delivery of high quality dentistry.
Taking place on Friday 28 May 2021, FMC will welcome world-leading experts to deliver lectures on the best approaches around.
The virtual Oral Health Summit will be hosted in conjunction with charity partner, the Oral Health Foundation and National Smile Month.
What's more it's completely free to attend. It will provide delegates with the current learnings and approaches in line with the British Society of Periodontology's latest guidelines.
Delegates can also gain 6+ hours of enhanced CPD throughout the day.
Running from 8:30am to 5:30pm, the easy-to-access on-demand lectures mean you can tune it at any point throughout the day.
Patient experience
Ian Mills will deliver a lecture on the day titled: 'Person centred care – rhetoric or requirement.'
Person-centred care is a commonly used term within dentistry. But do we really understand what it means or whether it is of any relevance?
This presentation will consider how we interact with our patients, explore key aspects of the patient experience and reflect on why this is an increasingly important feature of delivering high quality dentistry
Ian Mills
Ian Mills is dean of the Faculty of General Dental Practice (UK). He qualified as a dentist from Glasgow University in 1987 and joined the FGDP in 1994 after which he completed its diploma in Implant Dentistry.
He has previously been an elected member of the BDA general dental practice committee (GDPC) and has sat on the Professional Executive Committee of North Devon Primary Care Trust.
Ian has fellowships of the Faculty of General Dental Practice (UK). As well as those of the Faculty of Dental Surgery of the Royal College of Physicians and Surgeons of Glasgow and the Higher Education Academy.
To sign up visit www.dentistry.co.uk/shows/oral-health-summit.
Other lectures at the Oral Health Summit include: