Oral Health Summit – free one-day event on preventive dentistry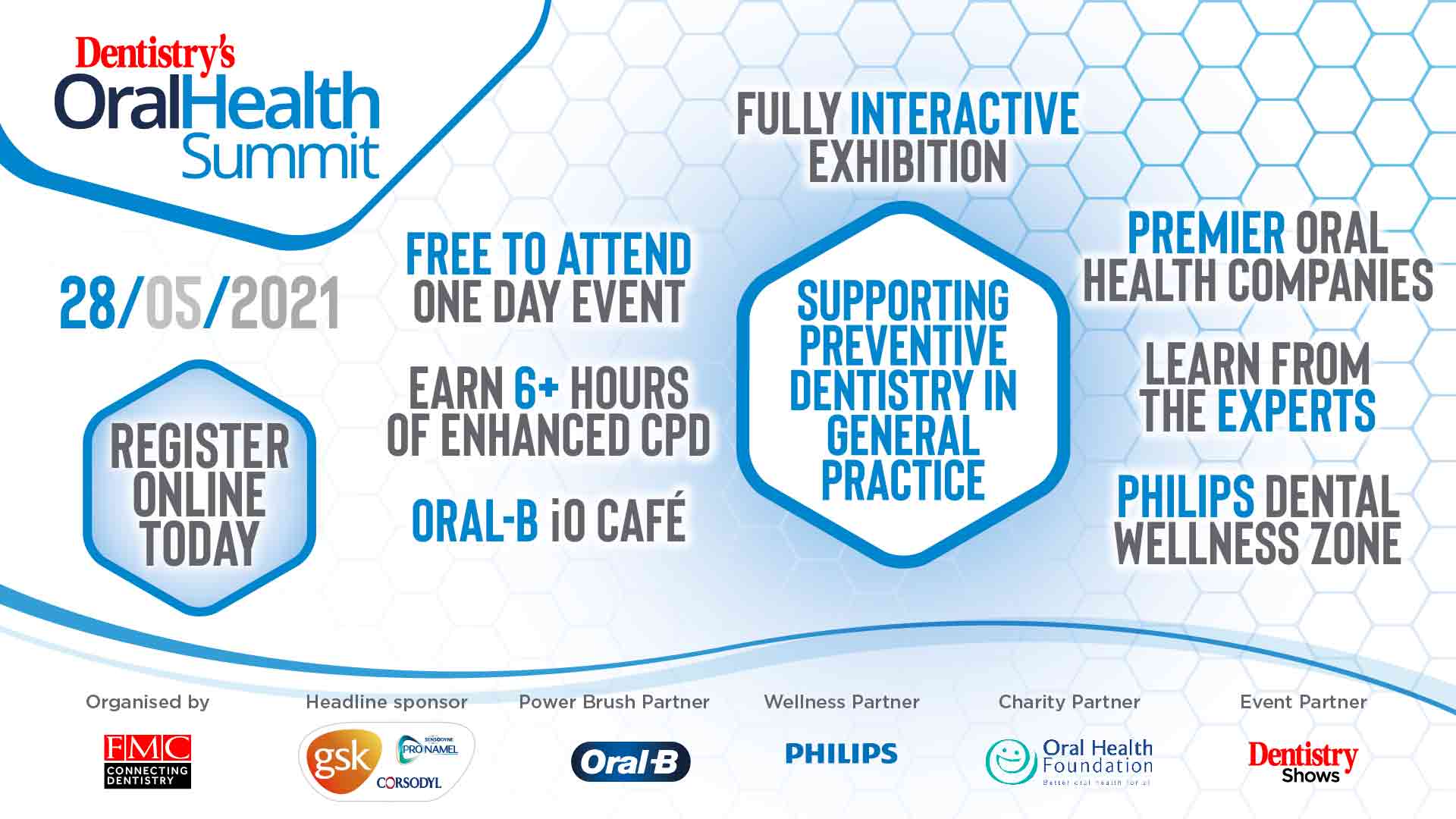 At our first ever Oral Health Summit, we will welcome world leading experts to deliver lectures on the best approaches around.
FMC is excited to kick off the Oral Health Summit on Friday 28th May 2021 hosted in conjunction with our charity partner, Oral Health Foundation and National Smile Month.
The virtual event – which is completely free to attend – will provide delegates the latest learnings and approaches in line with the British Society of Periodontology's latest guidelines.
This one-day virtual event is for all of the team – from dentists to dental nurses. It is aimed at all those who are interested in keeping abreast of the latest techniques, products and services.
Delegates can also gain 6+ hours of enhanced CPD throughout the day.
Easy-to-access lectures
With the aim to help maximise clinical care and revenue, this fully interactive online exhibition will host a spectrum of lectures where leading speakers will showcase the most current clinical thinking.
What's more, you can browse at your own leisure.
Running from 8:30am to 5:30pm, the easy-to-access on-demand lectures mean you can tune it at any point throughout the day.
Alongside the speakers, you can visit the brand new Oral-B IO Café. Here delegates have the chance to trial its latest AI-powered IO toothbrush.
There will also be the Philips Dental Wellness Zone. Those visiting can participate in activities such as yoga and meditation – all from the comfort of your own home.
Free one-day event
'We are delighted to launch the Oral Health Summit,' says Leanna Ellis, events director at FMC.
'Kicking off on Friday 28th May, there will be a selection of top speakers and a host of stands from premier oral health companies. As a result, the event is ideal for any team member interested in oral health.
'On top of this, delegates can also secure 6+ hours of enhanced CPD throughout the day. So if you want to champion prevention, this free to attend one-day event is perfect for you.'
To get involved visit www.dentistry.co.uk/shows/oral-health-summit