Why I took a course in sign language as a dental nurse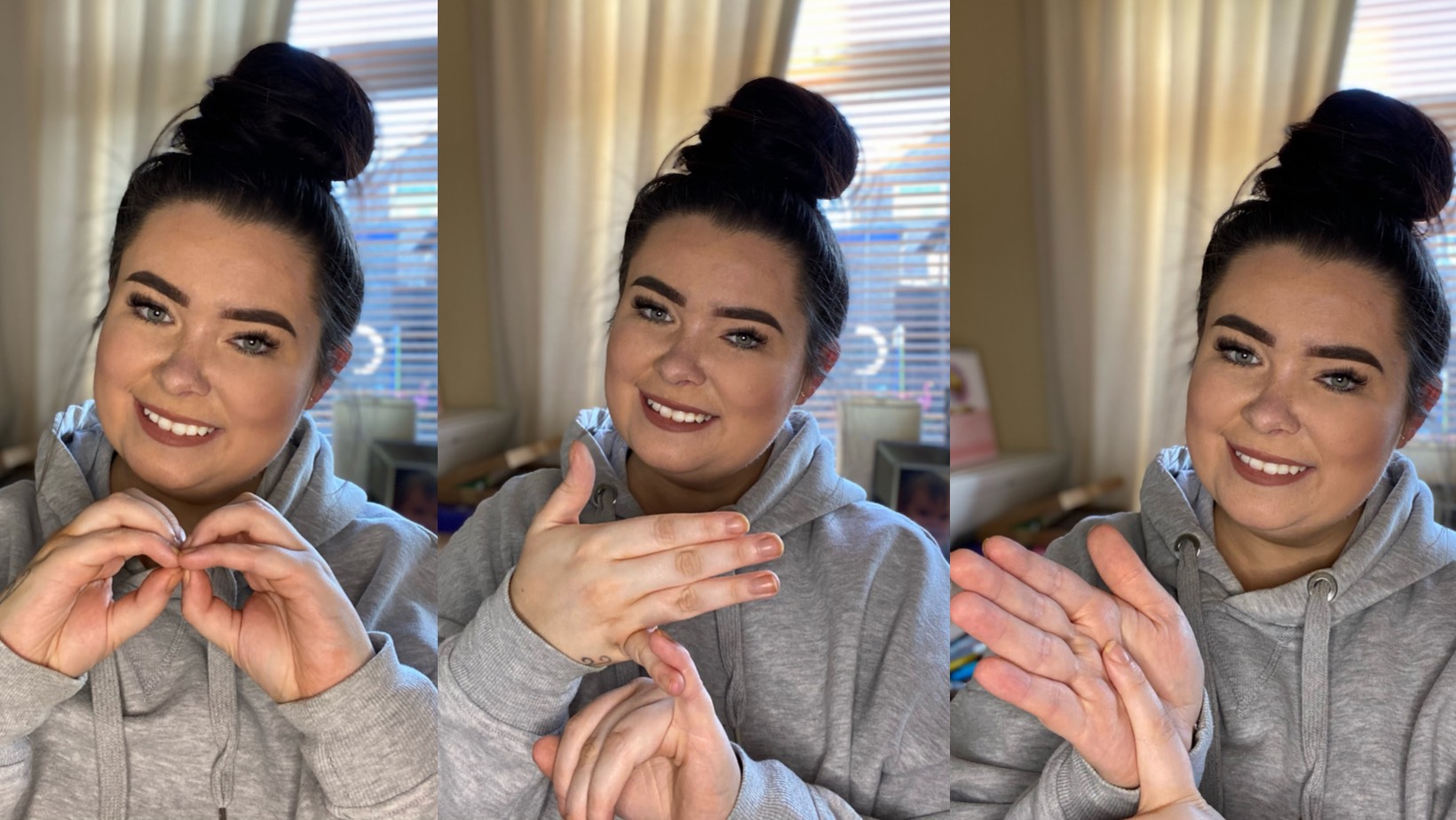 As Deaf Awareness Week comes to a close, Gemma Forsythe discusses how she has applied sign language in practice and how it has improved her communication.
I decided to take the Basic British Sign Language course during the first lockdown back in March 2020. It is something that interested me and I felt that it would come in so useful for any patients I would encounter in practice that were deaf or hard of hearing.
I did mine through British Sign and I thought they were amazing. It is all split up into sections such as introduction, hobbies/interests, transport etc. At the end of each one there is an assessment. You aren't allowed to move on to the next section until you pass the assessment. I think this is great as it ensures you are understanding as you go.
For every sign there is a video showing exactly what to do so I found that really handy to learn each one.
Supported and comfortable
For Deaf Awareness Week, I made videos which I shared on my Instagram which involved me finger spelling and also signing different words that would be useful for dental appointments. I feel it is so important to raise awareness and encourage people to learn even the most basic of signs to enable them to communicate with the deaf/hard of hearing community.
Every person deserves to feel supported and comfortable within the dental surgery and in my experience people really appreciate that you've made the effort to communicate with them using BSL (even if I am really slow!).
I feel completing this course has definitely improved my communication skills. Signing relies heavily on facial expressions and even when you're having a verbal conversation, 70% of that communication is non-verbal. I feel touch cues may be useful in surgery if treatment is needed.
For example:
Chin tap = close mouth
Cheek tap = open
Let the patient know as always that if they need to pause treatment to raise their hand.
Deaf patients should not feel isolated when it comes to receiving dental care and interpreters are not always readily available. This is why I decided to aim my video at dental professionals. You do not have to be fluent in BSL to use simple signs and it can really assist communication. Above all though, a greeting and a big smile cannot be underestimated when communicating with any patient.