In the family – running a dental practice with your wife, brother and daughter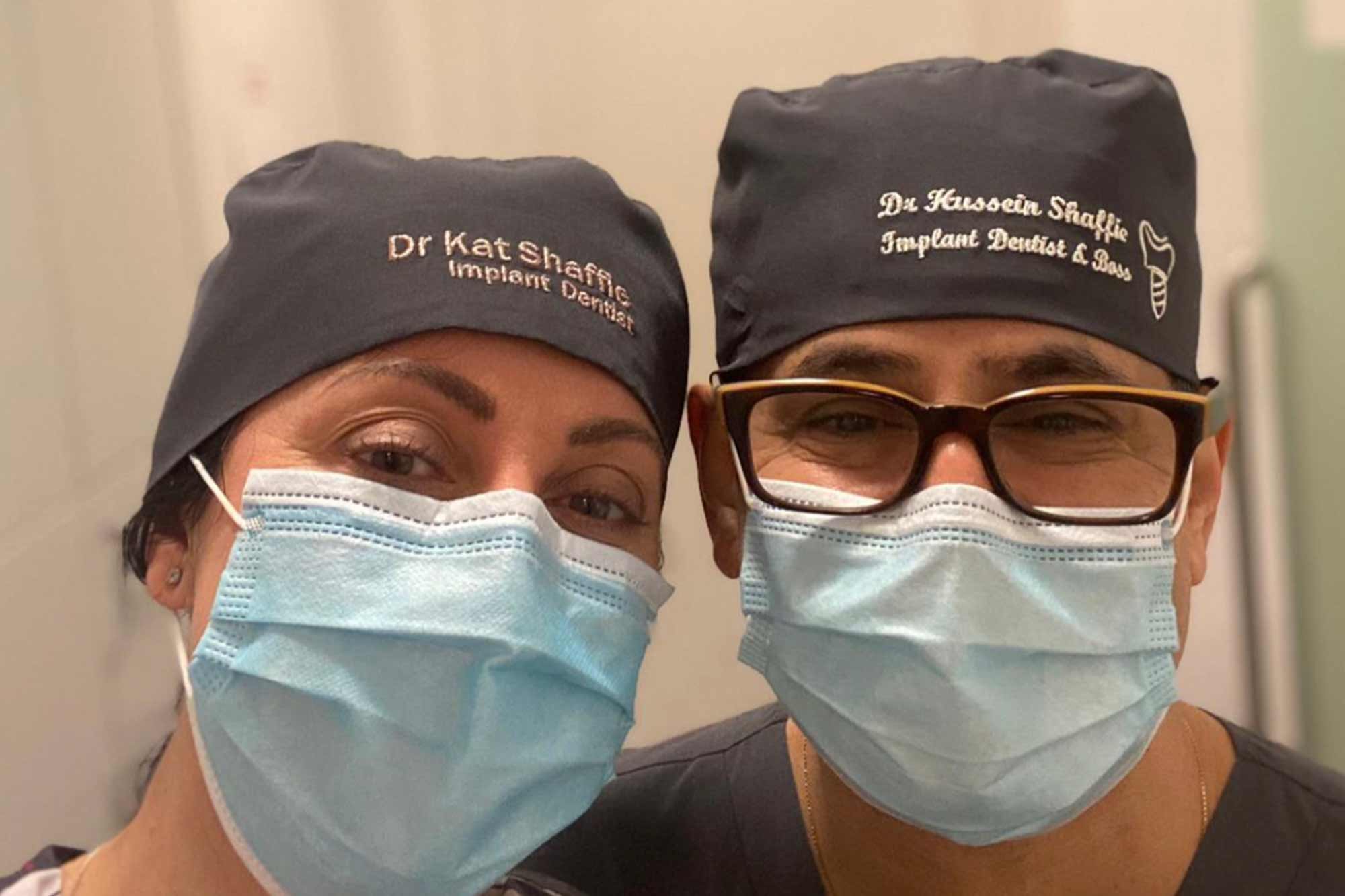 Dr Hussein Shaffie discusses what it is like working in a dental practice with his wife, brother and daughter – and both of their partners. 
Over 20 years ago, my plans for owning a dental practice materialised. In 1998, I purchased my first dental practice in Plumstead.
Over the following years, it grew to be a very busy NHS practice. Eventually, in 2003 the practice was sold. I went on to purchase Bexleyheath Dental Practice and remain as its principal today.
The practice is currently an urgent dental centre (UDC) and encompasses both NHS and private clinics.
Thereon, I met my wife (Dr Katarzyna Krol-Shaffie) who was working at the time as a dentist at the practice. At this time, my brother was at university qualifying as a dentist, in order to gain the eventual role as dentist at the practice. Soon after, he joined – accompanying his future wife as a dental associate.
Amongst them, various other practising dentists joined the team.
It was not long before the practice outgrew its initial plans, which may have been due to the fact that we were able to offer patients implants and other specialised treatments, all under one roof.
My wife and I embarked on an extension of the practice, which lead to the 2012 opening of The Sandford Implant and Cosmetic Centre.
In the family
The first task at hand was to acquire further dentists to join our growing team. My eldest daughter qualified as a dentist and joined us at The Sandford.
After a few years of practise, she decided to embark on further rigorous study to become a specialist orthodontist (Dr Nina Shaffie).
Lucky for us, we gained another clinician in the form of her husband. Both the patients of Bexleyheath Dental Practice and The Sandford, now sister practices, were treated by most of my family.
The time came where we required an anaesthetist to assist us in various surgical treatments (mainly the placement of implants).
Fortunately, one of the dental associates in our team was married to a successful consultant anaesthetist, who visits The Sandford as a member of the team on a sporadic basis for the requisite treatments.
The business has gained husbands, wives, daughters, son in laws, sister in laws and the list goes on!
It is an absolute delight to have so many family members working together. Although, I hasten to add, it does come with its fair share of ups and downs!
We are very lucky to run businesses that at the most of times run so smoothly. The years have flown by and our love of all things dentistry and medicine is still most definitely in full effect. As a husband and wife team we have built up both practices and have worked extremely well as a team.
Leave the emotions at home
One thing that we had not yet mastered was the ability to not take our work home with us! In all our family events and socials, our children (the non-clinical ones that is) would complain that every conversation involved some element of work.
Sometimes it can be difficult to divide the business side from the emotional aspects of family and try to treat all members fairly. We cannot be seen to be show favouritism to family members.
We have had to leave the emotional side at home and put our professional hats on when we arrive at work and vice versa. This can be the most complicated part!
Thus, the time came to agree on bringing our work home to a minimum. However, one of our distinguishing factors as a successful corporate and clinical entity is that, when we are presented with a challenging and multidisciplinary case, we are all able to sit down together to discuss our thoughts and clinical opinions with ease and fluidity.
Albeit, we do have one issue that we are perpetually working on. This is combatting the disappearance of half of the practice when there is a family wedding or event!
Nonetheless, we are all eternally grateful for having each other as clinical associates, and family above anything else.
Fulfil our purpose
Anyone that joins our every growing team is treated like family. By doing this, we exude a nurturing and friendly working environment for all, which is guaranteed for overall success.
Fast forward to today, we run two very busy practices. Already, we have outgrown the two, leading to current plans for further extension. Throughout this all, Bexleyheath Dental Practice has been running as a UDC throughout the COVID-19 pandemic.
Simultaneously, The Sandford continues to operate as a multidisciplinary practice, with a multifaceted bunch of specialists all in-house. It seems only yesterday that I was opening the doors to my practice in Plumstead.
It is astonishing to see how far we have all come in our journey. We have gained invaluable team members and gained multiple awards. But most importantly, we continue to fulfil the same purpose that was born in 1998 – to give back to our patients, change smiles and change lives!
---
Follow Dentistry.co.uk on Instagram to keep up with all the latest dental news and trends.