Benefit of finding meaning in the pandemic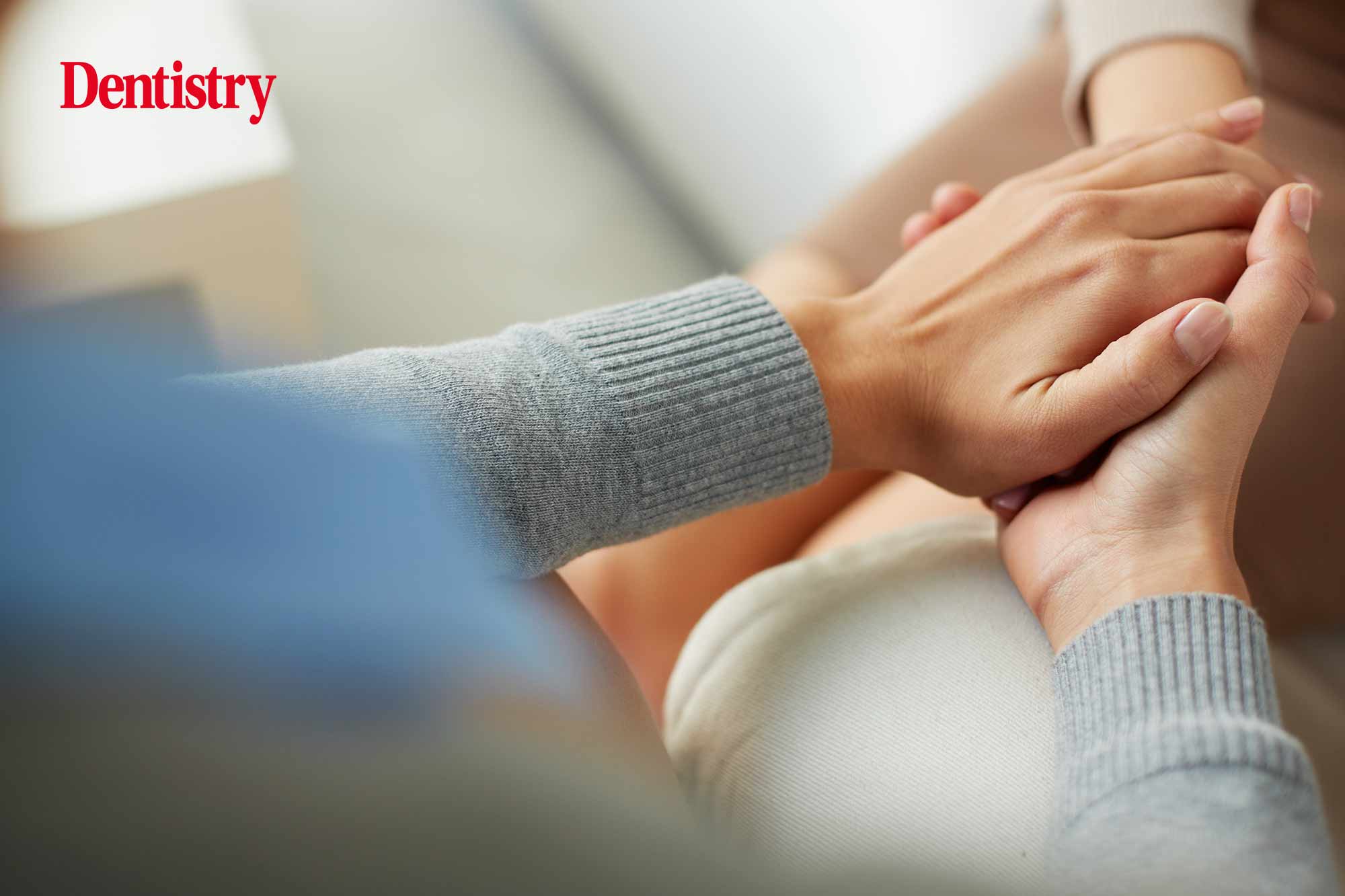 Mahrukh Khwaja discusses how dental professionals can use benefit finding exercises to make them feel happier.
As lockdown eases in the UK and we step into a 'new normal', reflecting on what COVID-19 has taught us – and continues to teach us – has tremendous benefits to our mental wellbeing.
As a dentist and positive psychologist, perhaps it's unsurprising that when the pandemic first reached UK, my thoughts kept me up well into the early hours of the morning grappling with the enormity of this change and finding meaning in adversity.
My hours of thinking led me to approaching dental care professionals to record a validated positive psychology exercise, known as Benefit Finding, that connects meaning with wellbeing.
This exercise has been shown in the research to build our levels of resilience, wellbeing and positive emotions by broadening our thinking and helping us to build psychological resources that transform our growth (Affleck et al, 1996; Bower et al, 2008; Helgeson et al, 2006; Park et al, 2006).
The idea was simple. Can reflection using the benefit finding exercise amplify our positive emotions and make us feel better?
Meaning and wellbeing
But before I delve into what this mind exercise looks like, it's worth delving deeper into what I mean exactly by meaning. Meaning in life can be defined as the degree to which a person makes sense of their life and the world around them, perceive their life to have inherent value and be worth living (Steger, 2021).
Having meaning in life is a fundamental pillar of our wellbeing. Thousands of research studies validate that high levels of meaning in individuals creates happier people, healthier immune systems, more satisfying relationships, longer lives, and slower advancement of cognitive decline and Alzheimer's disease (Cohen el al, 2016; Roepke et al, 2014; Steger, 2012).
In adversities, such as the pandemic, meaning plays a crucial role in our ability to cope in stressful times. This includes greater emotional regulation and use of effective coping strategies. Meaning has both buffering and building effects when it comes to our mental wellbeing.
Recent research during the pandemic shows that meaning in life during the pandemic buffers against COVID-19 special stress (Trzebinski et al, 2020) as well as depression and anxiety (Chao et al, 2020).
The pandemic impacted us all. In all three elements of what we classify as meaning in life; coherence, significance and purpose. The pandemic threatened our coherence by creating uncertainty and chaos in our routines, our sense of who we are and our beliefs of the world and safety.
It impacted our sense of significance by making many of us feel powerless and took away our meaningful activities and relationships. The pandemic also threatened our sense of purpose through wiping our aspirations for 2020 and our connection to our life goals.
Benefit Finding – a mind exercise that boosts our resilience and wellbeing
This exercise can be broken down into three parts:
How you viewed the world and your beliefs about yourself and your identity pre adversity
How you made sense of the change and the journey to discover new avenues to meaning; big and small moments in your day that enhance your sense of meaning in life
How you have grown through this time.
I tasked the DCPs with recording their reflections in a vlog style and then with the editing skills of Awais Ali, each section was created into a video.
What emerged were beautiful themes of growth and introspection. They are truly heart warming to watch. As I sat and listened to the stories of growth, what struck me was how connected the profession is, as with all humanity, in its quest to work out how to create a meaningful life, despite the pandemic.
Whether it was family, reevaluating personal goals, unearthing a love for nature, spirituality or self-awareness. Each DCP had taken the pandemic and searched for the hidden benefits or silver linings.
Give it a go
My favourite aspect of the benefit finding exercise is that this can be done ourselves, whether we like journaling as our medium to reflect or through having a conversation with friends or peers.
The research on the benefit finding exercise on our wellbeing is well established. Some people experience a new appreciation of their own strength and resilience or an increased self-reliance. Others describe strengthened relationships and increased closeness with others, greater compassion or altruism, a heightened sense of the fragility of life, or changes in life philosophies and spirituality. What are you waiting for?
A special thanks to the DCPs who participated; Raabiha Maan, Anna Middleton, Lottie Manahan, Asha Thomson, Natalie Bradley, Arti Hindocha, Hoda Sepehrara and Prav Solanki, and Awais Ali for editing.
Dr Mahrukh Khwaja is a positive psychologist and founder of Mind Ninja; a well-being startup for dental professionals. Connect with her via mindninja.org or @mindninja.ltd
References
Affleck G and Tennen H (1996) Construing benefits from adversity: Adaptational significance and dispositional underpinnings. Journal of Personality 64(4): 899–922
Bower JE, Low CA, Moskowitz JT, Sepah S and Epel E (2008) Benefit finding and physical health: Positive psychological changes and enhanced allostasis. Social and Personality Psychology Compass 2: 223–244
Helgeson VS, ReynoldsKA and Tomich PL (2006) A meta-analytic review of benefit finding and growth. Journal of Consulting and Clinical Psychology 74(5): 797–816
Joseph S and Linley PA (Eds) (2008) Trauma, recovery, and growth: Positive psychological perspectives on posttraumatic stress. Hoboken, NJ: John Wiley & Sons
Linley PA and Joseph S (2004) Positive change following trauma and adversity: A review. Journal of Traumatic Stress, 17(1): 11–21
Lopez SJ and Snyder CR (Eds) (2009) Oxford handbook of positive psychology (2nd ed.). New York: Oxford University Press
Park CL and Helgeson VS (2006) Growth following highly stressful life events: Current status and future directions. Journal of Consulting and Clinical Psychology 74(5): 791–6
Park CL, Lechner SC, Antoni MH and Stanton AL (Eds) (2009) Medical illness and positive life change: Can crisis lead to personal transformation? Washington, DC: American Psychological Association
Tennen H and Affleck G (2002) Benefit-finding and benefit-reminding. In C.R. Snyder & S.J. Lopez (Eds.), Handbook of positive psychology (pp. 584–597). New York: Oxford University Press.
---
Follow Dentistry.co.uk on Instagram to keep up with all the latest dental news and trends.