Simplified workflows without compromise to results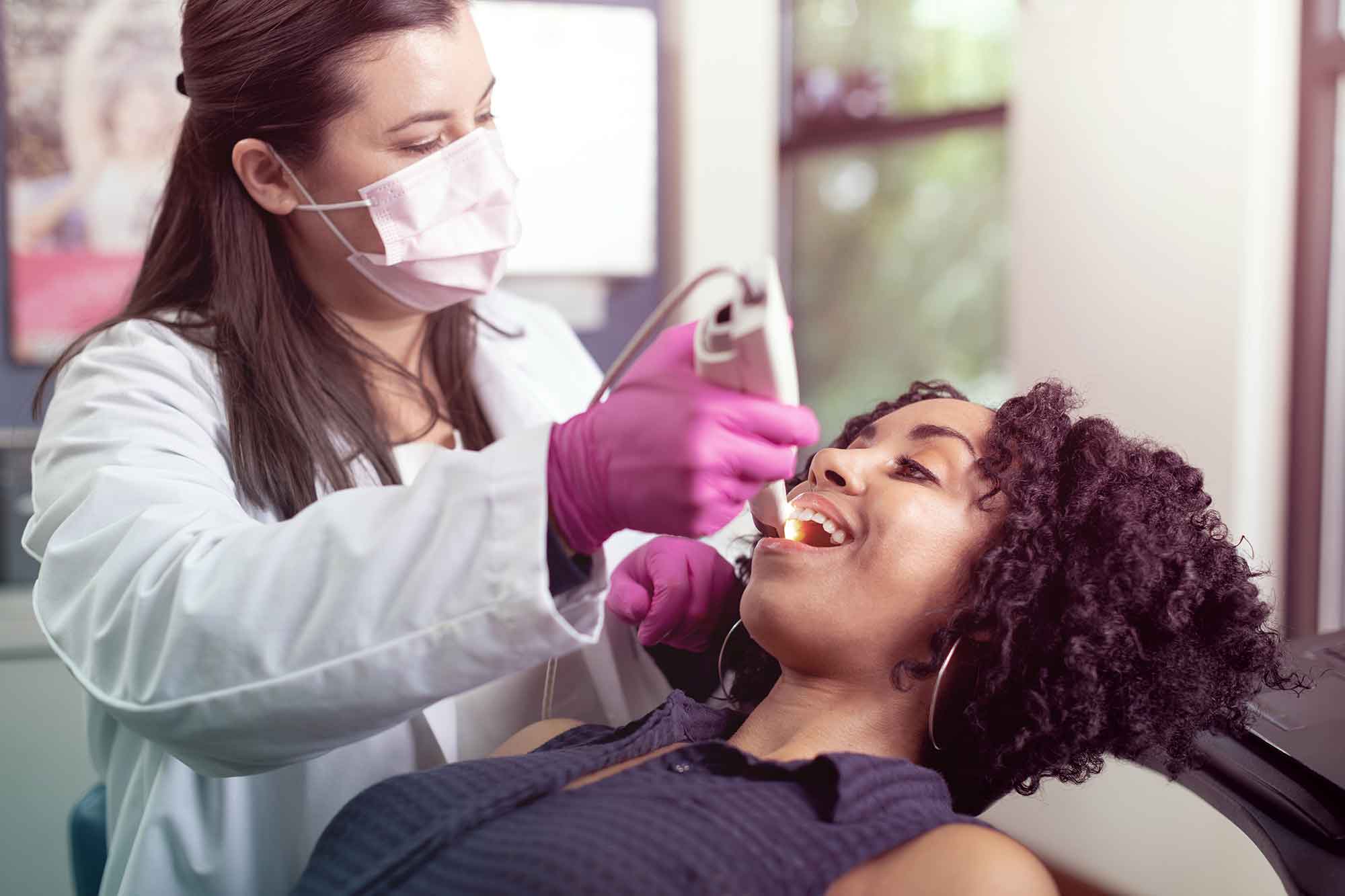 The Straumann Group can help your practice deliver confident, successful treatment, with its integrated solutions.
Why integrated?
Is integrated any better?
Think about the technology you use in everyday life. You will often connect your phone to your car speakers, or your watch to your laptop to communicate with others safely, use applications or track your health. These solutions therefore need to integrate and work together to make this a reality.
The same also applies to technology in the dental practice.
A seamless integration of technologies, that work in harmony with each other, will simplify workflows and allow you to be more productive.
And when life is easier for the dental team, these benefits will pass along to the patients.
This is why the Straumann Group is pleased to be an official partner with 3shape.
3shape's digital solutions fully integrate with Straumann Group technologies. This relationship not only means smoother treatment journeys, but also improved clinical outcomes and greater practice efficiency.
A perfect fit, in more ways than one
One particularly great match is the compatibility between 3shape's Trios intraoral scanner and the Clearcorrect digital orthodontic workflow.
Using innovative yet user-friendly technology, the clinician can gather high-quality data. So when the patient does have a face-to-face appointment, a treatment plan, including the patient's desired outcome and expectations, can be discussed in detail.
Then take highly accurate scans with the Trios scanner. Upload to the 3shape/Clearcorrect Treatment Simulator to help the patient visualise the potential end result.
Integration of the Trios scanner and the Clearcorrect Doctor portal means that all the relevant patient information is quickly and easily transferred to the portal for creation of the digital treatment set-up by the technician.
When both clinician and patient are happy with the 3D treatment set-up, they approve the case and the technician manufactures the aligners.
The entire process from initial scans to treatment acceptance and aligner production is simple, intuitive and seamless.
In a post-COVID world, the ability to offer exceptional treatment in fewer appointments is still an attractive selling point. The integration between Trios and Clearcorrect means you can offer patients this convenience as part of an all-round exceptional service.
Always offering support
The Straumann Group wants to help practices implement integrated workflow solutions for everyday dentistry.
This partnership between the 3shape Trios scanner and Clearcorrect shows just how much you can gain from integrating your technologies. Including:
Enhanced patient engagement and treatment understanding
Improved communication and reduced costs
Optimised efficiency
Productivity
Profitability.
In addition, the partnership between Clearcorrect and 3shape affords training opportunities and on-going support that clinicians needs to really maximise on the advantages available with these cutting-edge technologies.
Practices have nothing to fear about the future. The Straumann Group is here with a wealth of practical information to guide and support you.
With integrated technologies you will elevate your services and also be a great place to work.
Contact the Straumann Group, and find out how to do more, do it better and truly thrive.
---
For more information on Clearcorrect, visit www.straumann.com/clearcorrect/en/home.html.