Leading through a crisis – tip #1 finding your anchor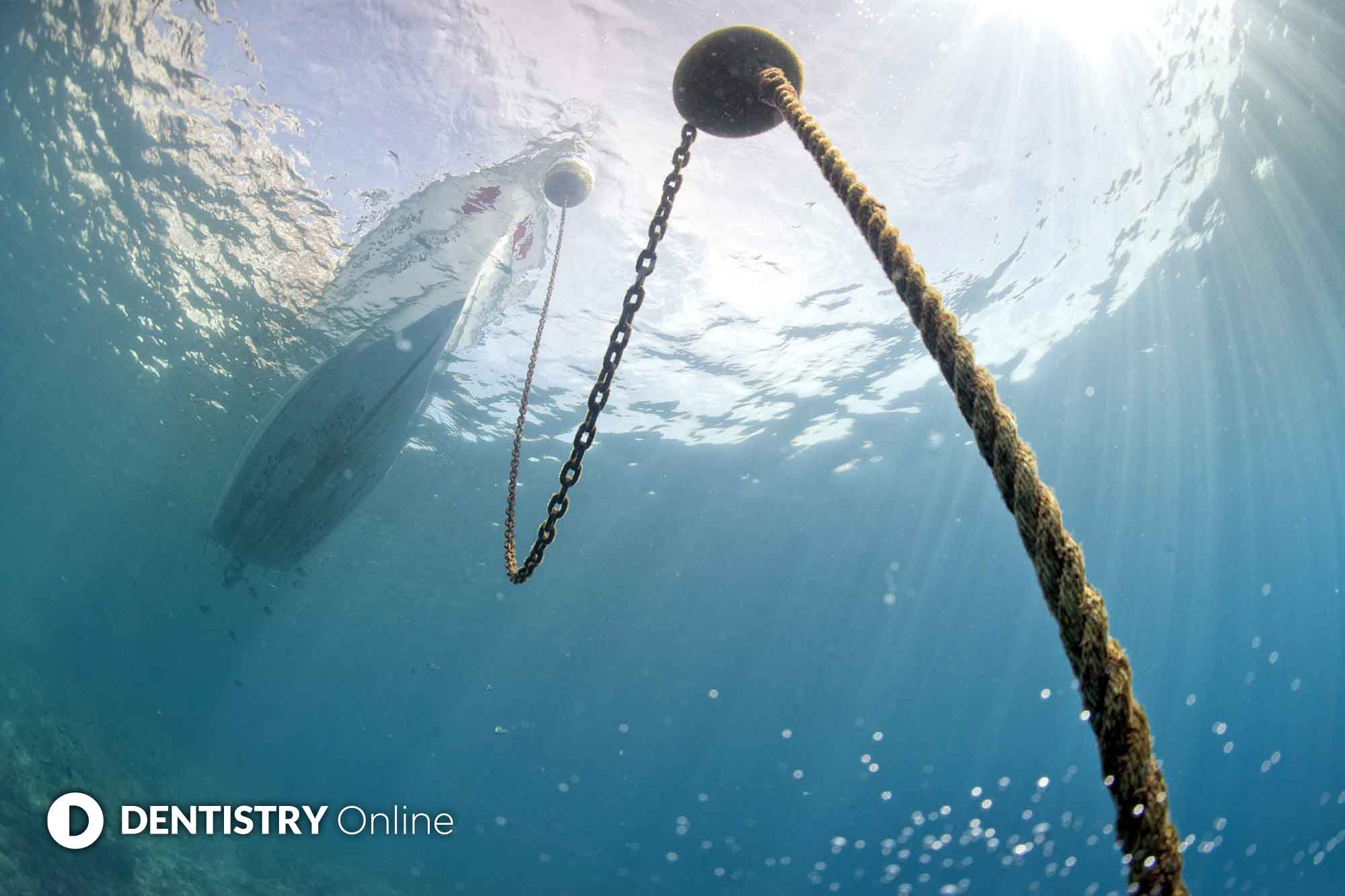 Nicki Rowland shows you why and how to find your anchor in your practice, even when a wider crisis is occurring.
Many of us are feeling the social, economic and political pressures that bubble in the wake of the COVID-19 crisis. These distractions directly impact our ability to meet our professional and business obligations and get the job done.
More than ever, we need stalwart, stronger, braver leaders who can lead effectively and steer our dental teams' into calmer waters.
In the monthly articles, Nicki Rowland, director of Practices Made Perfect and co-owner of The Exceptional Leadership Academy, explores actions that leaders can take in a crisis and provides tips as to how you can strengthen your leadership muscle.
Find your anchor
In the midst of a storm, an anchor keeps a ship grounded. It keeps it in one place and prevents it from drifting with the undercurrents of the sea.
In a similar way, as leaders, we need to know our practice's values and anchor our business by living them day by day. We may be facing the issues of an increasingly stressed workforce, reduced income or the frustrations of fallow time in practice – a storm can manifest itself in many forms.
Whether it is a hurricane or a blizzard that comes our way, it is crucial as leaders to stay laser-focused and direct our teams towards a common purpose.
As a practice owner or a dental professional, we know we stand for more than just doing exams, filling teeth and being compliant. We know that we have a greater reason for delivering dentistry.
Exploring this reason as a team is all about discovering your business's purpose. Patients want us to have a purpose and want us to stand for more than just making money. It is this purpose that is our anchor. Let me explain further.
What is your business's purpose?
Your business purpose is the reason that you set up your business in the first place.
At The Exceptional Leadership Academy (ELA), our purpose is 'Emotion-led dentistry – injecting life back into practice'. Essentially, it should be one sentence or phrase that represents what you stand for. Think about your purpose as how you show up in the world, what people say about you and what you wish to be remembered for.
It should be transparent, tangible and consistently demonstrated to each patient every time they walk into your practice. Your purpose creates emotional connections with the people that enter your business and is underpinned by your values.
To understand your business purpose, it is crucial to distinguish it from your mission.
Your vision is your destination, that is, the end point which is success. You may visualise your vision in terms of money or by the reputation you build within your community.
Your mission, however, is the journey that you take your team on to achieve your vision. Generally speaking, your mission is the strategic part of your business and the goals/KPIs that you set for yourselves.
Your purpose is very different. It is how you deliver 'what you say on the tin' with authenticity, emotion and integrity.
Powerful waves bring never-ending reasons to be fearful at work so we need to hang onto our anchors, pull together and work collaboratively to get through.
Here are four ways that I suggest to help you find your anchor.
1. Face reality
In the face of adversity, our natural default as human beings is to go into a denial phase.
We just close our eyes, hold on tight and hope for the best. Instead of dealing with problems head on, we self-sabotage and reach for a drink, a smoke or food to momentarily give us a distraction and an emotional boost. We let the rope slip through our fingers and slacken our grip on our anchor.
We probably do feel better even for a moment. But when we realise that we have lost our grasp, the waves can seem bigger and scarier than ever. Eventually, our problems get out of hand and we have an internal crisis to deal with. We feel forced to deal with issues all at once probably when feeling at our worst.
However, if we make a habit of facing our fears daily, we mitigate damage further down the line. It is our duty to look after and love ourselves before we can do the same for others
2. Take an honest assessment of your practice
At times, we all feel tempted to jump into a life raft and float away from the potential wreckage. But the reality is that we cannot do that. We need to be resilient and have a day of reckoning, or three.
Put on your buoyancy aid. Get some alone time. Put a 'Do not disturb' sign on your office door and get out a note pad.
Think about each of the key areas of your practice – compliance, cash flow, staff welfare, physical resources, etc. Create a separate page for each of these areas and write down the reality of your current situation in each of them.
Reflect on what is working for the business and what is not. Think about the things that are going really well. And think about why they are going well. What have your team done consistently to create growth in these areas? Then think about what is not going so well.
Ask yourself:
Are you trying to do anything to help the situation?

What more can you do?
What areas are the priority?
Have you been 'meaning' to do something but never got round to doing it?
This exercise is not about generating business perfection. It is about finding solutions that will sustain your business and team whilst anchored at sea.
As practice managers and principal dentists, we need to captain our ships and ensure that it endures the storm. Thunderclaps, angry winds and lashing rain always subside eventually and when they do we need to be prepared to get straight back on course.
3. Be a great captain
Part of the reason that we would rather 'save ourselves' is that the reality of what we are facing is totally overwhelming and makes us feel helpless.
When we do not have all the answers for our team and patients, we can also feel like diving below deck and battening down the hatches. Hiding away is not the answer.
Open honest transparent communication and keeping everyone informed of the situation is.  You need to give direct instructions.
Imagine you are on that ship. Imagine that your crew are panicking. They have been trained well but have never faced a storm like this before. They think that they may capsize. What would you do? You do not want to go down with them, do you? As a captain, you want to get your ship and crew home safely. So, you take control.
It's crucial to get your people focused on the task in hand and getting all hands on deck. It is about getting them out of that state of overwhelm with a firm hand, whilst standing there with a lifebelt in your hand so they always have the security of being saved.
Managing during a crisis is no mean feat and requires bravery, courage and heartfelt optimism. Being the captain is a rough ride sometimes. But imagine the elation when you get everyone home to dry land in one piece. You can then all go home for some rest, recuperation and celebration.
4. Take care of yourself
Your team and practice will not benefit from your voice and influence if you do not take care of yourself. Trust me, I know this is much easier said than done.
Whilst I was going through a turbulent divorce, I had to keep reminding myself to eat, stay hydrated, exercise, sleep and simply breathe.
In moments of crisis, we sacrifice ourselves for the sake of others. I was looking after my vulnerable teenage girls and not thinking of my own needs, which certainly took its toll. It was no good for any of us.
Do not go down saving your crew. Look after yourself and then you are physically able to hold out that lifebuoy or blow up the life raft when a big wave strikes.
Every storm is different
We have been through many storms together…new NHS contracts, tighter compliance, frozen commissioning, the COVID-19 crisis, the list goes on.
Tides will always ebb and flow. Waves will always crash and roll. Storms will always take many forms.
As captains of our ships, we need to drop our anchors when a storm is looming and prepare our crew for the worst. As much as you might be hit by a Force 12, you know that your team is then focused on the horizon, has bought into the purpose of your business and is totally on board.
In the next article, I will discuss why leaders often go into hiding during a crisis in greater detail and how you can remain visible to add some perspective in your practice.
---
If you have enjoyed reading this article and need any support in practice, contact me at [email protected] or email [email protected].
This article first appeared in Private Dentistry magazine. You can read the latest issue here.
Follow Dentistry.co.uk on Instagram to keep up with all the latest dental news and trends.