The straight and narrow – at last some positivity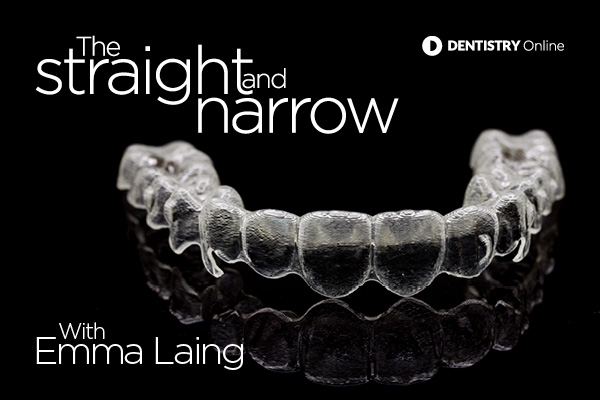 With lockdown slowly lifting, the days getting longer and patients heading back to dental practices, Emma Laing feels there's reason to stay positive. But with a recession and rising unemployment rates, will the optimism last?
Spring is most certainly in the air.
After what has seemed the longest and toughest winter for many years, it has been a delight to have a few milder days combined with plans for easing of the lockdown.
I welcome these long-awaited next few weeks. It is the first time I have felt that considering making plans for days out and possibly holidays later in the year could be potentially possible. Albeit whilst exercising caution in case our best-laid plans are changed.
The last few days are making me reflect on how we adapt and become accustomed to such difficult times over the last year.
We cannot underestimate the long-term effects on mental health as a result of the pandemic. As a snapshot of this, I had a full patient list yesterday. Nearly half the patients were expressing how much this period affected their mental health. I could not believe so many mentioned it.
One patient in their 30s had worked for the last 10 months from his one-bedroom flat. They were cautiously staying in with barely any contact in that period.
He foresaw yet many more months of this before returning to his office. His was feeling far more withdrawn and less confident than a year ago, which was making him depressed.
Economic uncertainty
Clinics are open and patients are coming in. But predicting where things will go in dentistry by the end of this year seems nigh-on impossible.
On the one hand we have talk of a recession. There are so many sectors of unemployment, office working is in limbo, patients are moving out of the cities, and there is reticence to attend appointments.
On the other hand I have seen patients keen to attend as you are restricted to go to many other places; patients saving not spending and are ready to buy; patients have more time to consider dental treatment; and there is a definite 'Zoom boom' in patients disliking their teeth on camera and keen to attend.
I have found the net effect is my diary consistently busy at the moment. This I am of course grateful for, but I am not sure where we will be in six months.
The world's best dentists and technicians
A long-standing patient asked me a question recently: who or which nation has the very best dentists in the world, including the technicians they work with?
She asked, taking out of the equation the logistics of getting to that specific clinic and their fees, where would you go for the best of the best? And how are patients to know who these clinicians are?
In such a digital world, members of the public may feel the answer is related to social media presence. My response was that, as clinicians, we are likely to rate clinical excellence in terms of calibre of work, patient rapport and communication skills, and respect for the clincian's skills of running a successful business.
It is a difficult question to answer. There are so many excellent clinicians in different areas of dentistry.
But I was clear that I feel the best clinicians and technicians are here in the UK.
I'd welcome your feedback and thoughts on this. Put yourself in the shoes of one of our patients. How do you rate the best of the best and who do you aspire to be?
---
Follow Dentistry.co.uk on Instagram to keep up with all the latest dental news and trends.
Catch up with previous Straight and narrow columns: