Dannii's Diaries – how to progress your career as a dental nurse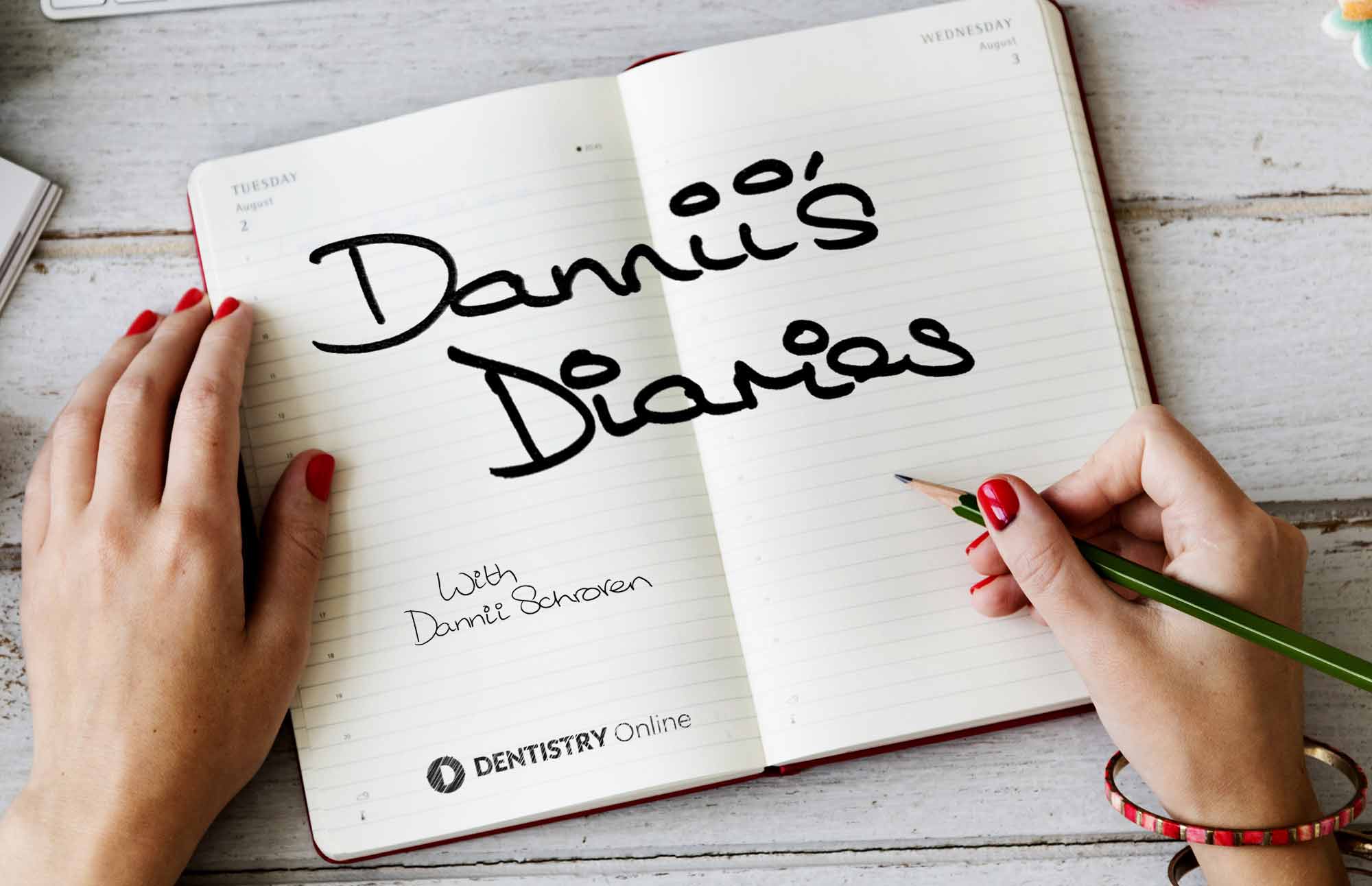 Dannii Schroven talks us through career progression for the dental nurse and why different courses are worthwhile.
Career progression. The two words dental nurses crave! The dental nursing journey itself is a hard one, but it doesn't stop anyone wanting more and progressing to bigger things.
I never wanted to stay as 'just' a dental nurse. I wanted to grab as many options as I could and keep learning. For myself, career progression is a big thing. I have goals in my personal life and in my career. It keeps you motivated and keeps you wanting to achieve the things you dream of.
My career goal is to become an orthodontic therapist. I want to be able to accomplish this while working in the dental field. In the meantime, I have to get my radiography together and finish off photography and impressions. This takes time, but it's leading me to my goal.
Radiography
This is the one course most dental nurses dread. The one-year course allows you to take X-rays. It's intense, hard and if you don't like maths, you most likely won't enjoy it.
It involves a lot of commitment and serious thinking skills. I personally am not looking forward to it, but I want to complete this and I know it will be a huge achievement.
Radiography can lead to many job options in the future, including radiology in the hospital and clinics. It's well paid, setting you up for life if you choose it! It's a course you should all definitely take.
Impressions and scanning
This course is so handy to both you and the clinicians. It saves so much time and also allows you to have interaction with your patients. The impressions course is over a six-month period. It involves coursework, visual learning and practical learning.
You will need to be assessed by your clinician and they will sign off your work once they think you are capable to take the impressions. Many people think this course isn't needed, but it most definitely is. It's so handy to have on your side as a dental nurse.
It's an enjoyable course and can lead onto better things in the future. As much as we don't like to think about alginate impressions moving away, it is. Scanning is now the new impression taking. Being able to use a scanner means you'll be able to do plenty of other things.
A lot of dental nurses crave to learn this and enjoy the experiences. You will do an online course and follow the instructions of a clinician.
It will involve multiple days of learning and a couple of tries on staff and colleagues first. Once the clinician thinks you are capable, this will lead you to having your first patient. Impressions are great to have, just in case the scanner does not work.
There always needs to be a back up and if you have both of these courses behind you, you'll be well on your way!
Photography
Another course that is essential in your practice. If you do facial aesthetics, orthodontics, restoratives and teeth whitening, then photography is the course for you. Most of the time clinicians like to have before and after shots. This is to show the true transformation of the patient.
It's always a great record to keep in a patients file. The course is in-house training. It takes as long as you want it to, depending on how quickly you learn to use the camera. Your clinician helps to assess and rate it.
The photography course is a really fun one, and again, allows you to be interactive with the patients. It's a fun time for the patients because they are excited to see the before and after shots.
Implants
This is a course that can only be taken after two years of dental nursing. It's very intense, long winded and very practical. Over a two-day course you will learn to fit a dental implant into a similar bone structure (wood). You will also learn how to maintain your implant tool box.
This is a case of the course providers tipping up the implant kit and leaving you to fit it back together. I was so baffled when I did this! Within 20 minutes I had managed to place it all back together.
With the practical side there also comes a written side. You need to know the ins and outs of all the products, why they are used and what's the cause for implants. It's such an informative two days, which will teach you so much.
There is an option to do another two-day intensive course for implants, which I highly recommend. I did my training with Straumann three years ago and loved it. It's provided me with so much confidence and allowed me to have something else on my CV. Implant surgery is so fascinating and extremely intense. But, I loved it!
Bright future
These are a few courses that I personally recommend doing. Dental nursing is a door way to many things and if you grab them, your future will be so bright.
I've loved my journey so far and super excited to reach more of it. If you get the chance to learn more, do more or even grow more, then take it! I love my job and I love being able to extend my duties as a nurse, allowing me to do a lot more within my role.
It's provided so much for me and all the hard work is so worth it!
---
You can catch up on previous diaries here:
Follow Dentistry.co.uk on Instagram to keep up with all the latest dental news and trends.