Read the latest issue of Laboratory magazine online now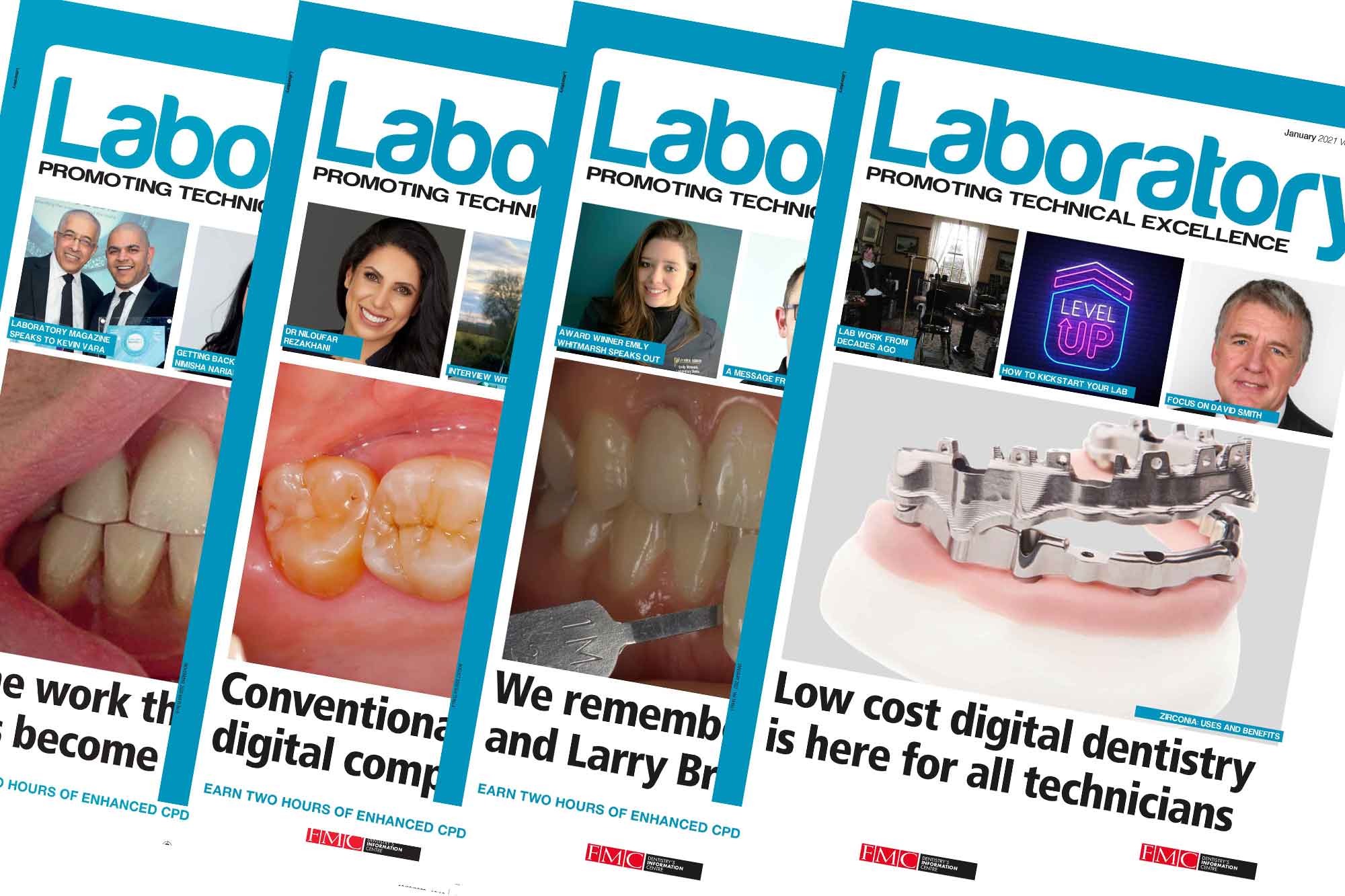 The latest issue of Laboratory magazine is now available to read online, featuring all the latest case studies, news and information for dental labs.
Laboratory magazine is an online technical title with case studies, and how-to illustrated articles. As well as featuring all the latest information about the lab world. Laboratory magazine is heavily read by forward-thinking investment orientated technicians and lab owners.
'New hope for dental laboratories'
'This year, thoughts are clouded with the spectacular events of 2020 – Brexit and the killer virus. They have certainly caused more stress for us than normal. Dental labs have had to work hard just to stay afloat,' Julian English, Laboratory magazine editor, says.
'However, no matter the external circumstances facing us, we need to maintain a warm and caring spirit towards patients, client dentists and of course our friends and family.
'The start of the new year heralds a new hope for dental laboratories.
'The vaccine has now surpassed the one million doses mark. In fact, to the week ending the 10 January, an additional 1,212,716 people received an NHS vaccination for COVID-19 in England.
'This took the total number of people vaccinated since vaccinations began on 8 of December to 1,997,304. And the total vaccinations given to 2.3 million (NHS England).
'NHS dental practices also have the challenge of completing 45% of their NHS contracts for the first quarter of 2021. Even with lockdown.
'The chief dental officer has reasserted that dental practices are a vital service and should remain open. So business tools are helping labs.
'Practices will see more patients and therefore more lab work going forward.
'We hope you enjoy this latest issue of Laboratory magazine and also use the tips included in it to help you grow into 2021.'
What's in the January issue?
In this issue you will find:
A great and entirely relevant article on how to kick start your lab business again – by Cheryl Hayes
Hints and tips on how to go digital without the huge expense
A great article with old school illustrations on the history of the dental prosthesis and related concepts
An article on techniques to improve communication and collaboration between the dentist and dental technician – by Stephen Lusty
A technical paper on improving accuracy and efficiency of surgical placement of single implants: a guided approach – by Arun Garg, Gregori Kurtzman and Niloufar Rezakhani
We introduce an individual e-learning programme at the Zirkonzahn School in northern Italy
David Smith, ex-GDC member, talks about his life and career
A good New Year's resolution should be to find ways to kick start your business again (consequently, we have the formula).
---
To read the latest issue of Laboratory magazine, simply visit labmagazine.dentistry.co.uk.
Follow Dentistry.co.uk on Instagram to keep up with all the latest dental news and trends.